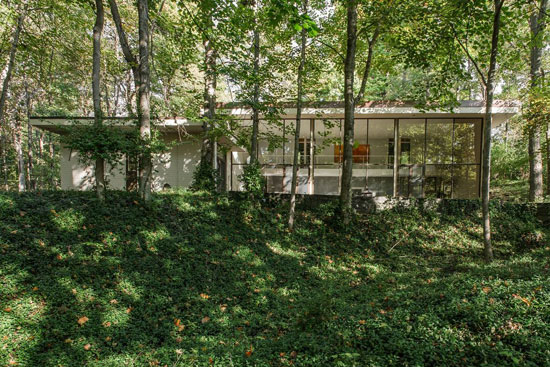 A wonderful design and one that is in remarkably original condition. That's the 1950s Evans Woollen III-designed modernist property in Indianapolis, Indiana, USA pretty much summed up.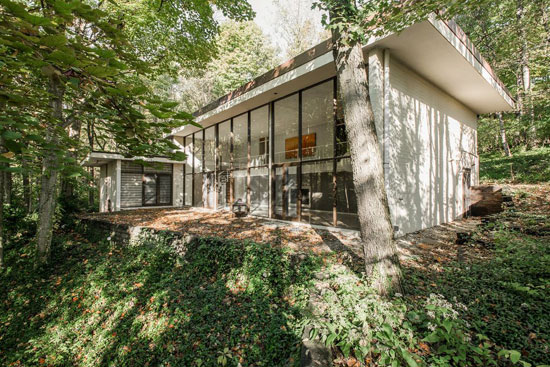 Amazingly, this house dates from 1951 and at a guess, it hasn't had too many owners over that period.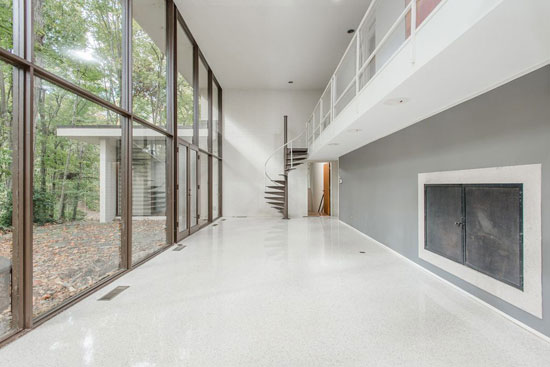 What we do know is that the hour has been 'lovingly maintained' and kept in original condition. A glance at the kitchen should tell you that.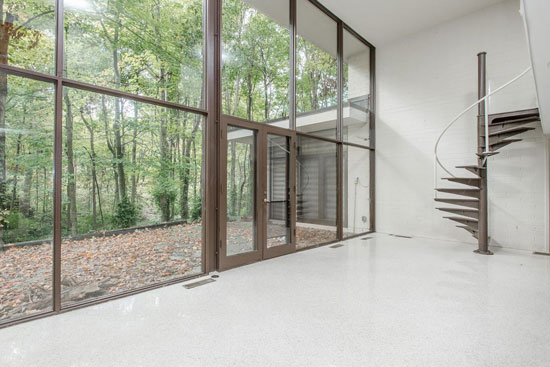 The problem for us is that the house looks very empty right now. On the plus side, you can see all the original fixtures and fittings throughout, from the doors to the built-in storage. On the downside, you'll perhaps need to use your imagination to really see the potential here.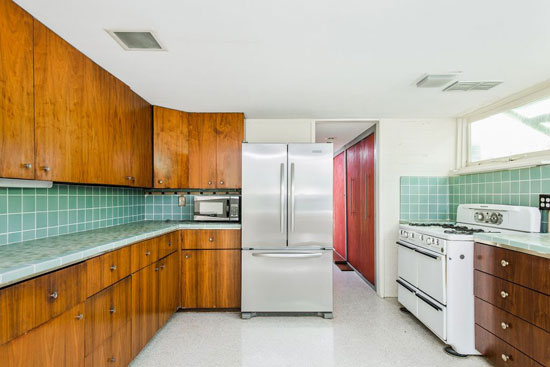 Of course, the two-storey glass wall is the key selling point here, but beyond that is 3,512 sq. ft. of space, which includes four bedrooms and three bathrooms.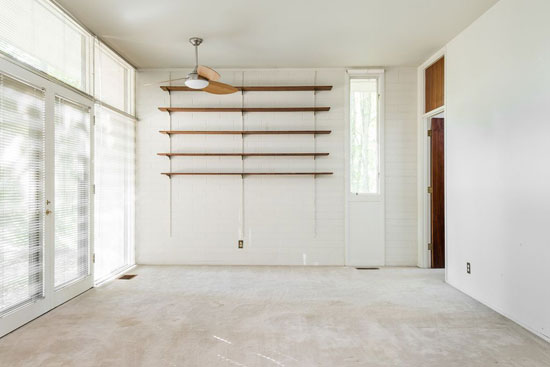 You also get views over the woodland beyond, much of which should be yours – you get 1.45 acres of land with this place.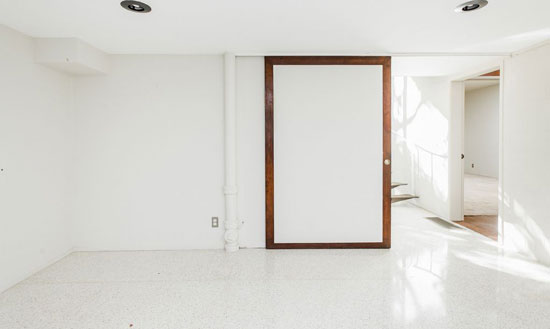 More images on the listing and if it catches your eye, this place is up for $400,000.
Images and details courtesy of Zillow. For more details and to make an enquiry, please visit the website.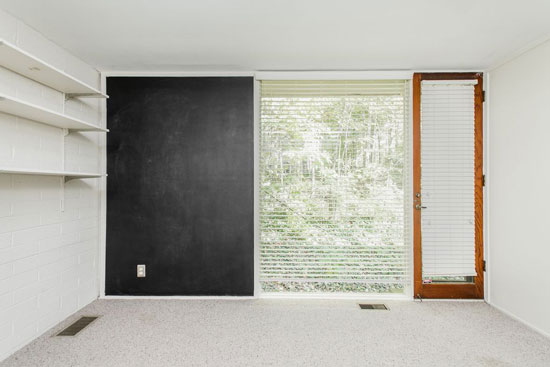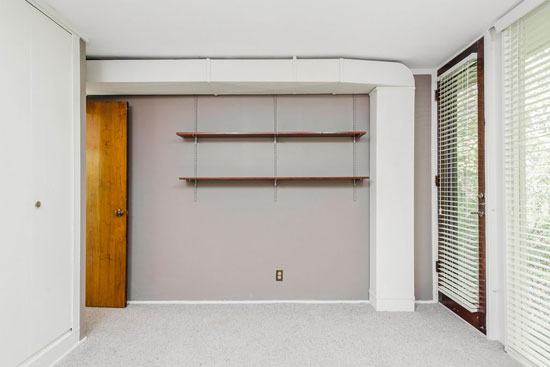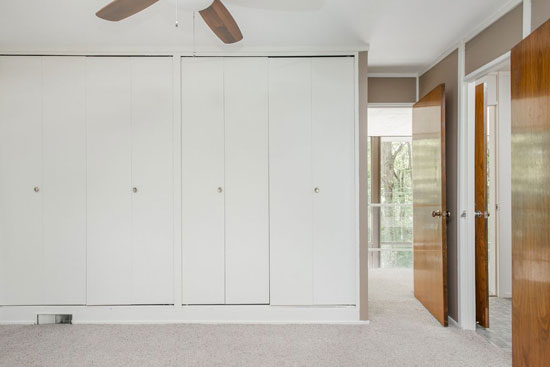 Property Location