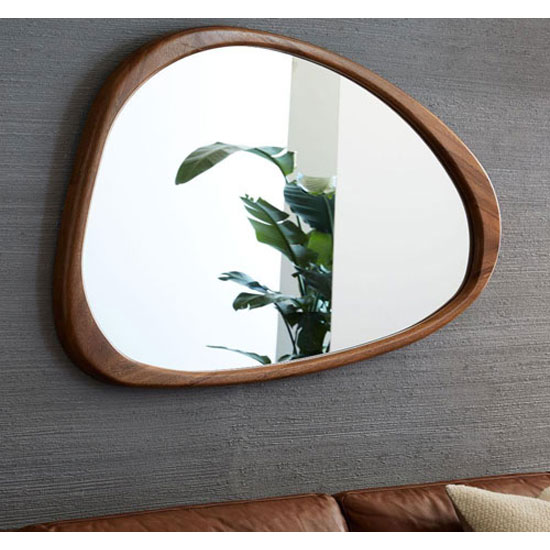 It takes a lot to turn a mirror into something special. We think West Elm has done it with the Mid-Century Asymmetrical Wall Mirror.
It's just an interesting form. Almost sculptural and certainly an eye-catching piece, whether you use it for (almost) full length viewing in the hall or as a feature on a living room wall.
The mirror is made of solid acacia wood frame in an acorn finish and can hang vertically or horizontally. £299 gets you one.
Find out more at the West Elm website
Via Retro To Go