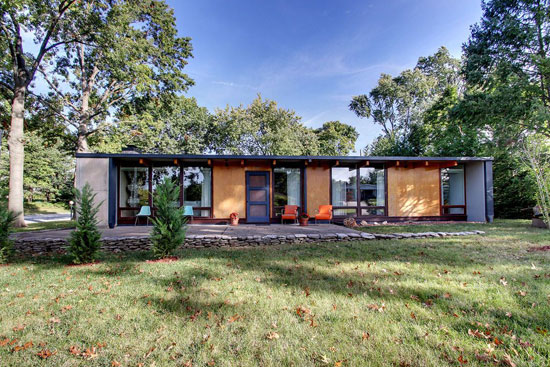 I'm no expert on house prices in this area, but from an outsider's point of view, this 1960s midcentury modern property in Quincy, Illinois, USA is ridiculously cheap.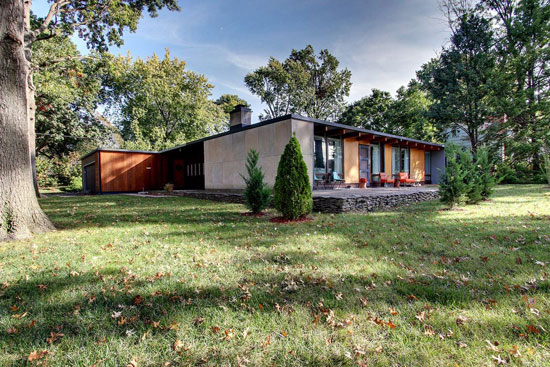 In fact, I don't know a great deal about the property in question either, despite having a hunt around today. I'm even presuming the decade as the 1960s just by the 'look' – there isn't even a year of construction listed for this place.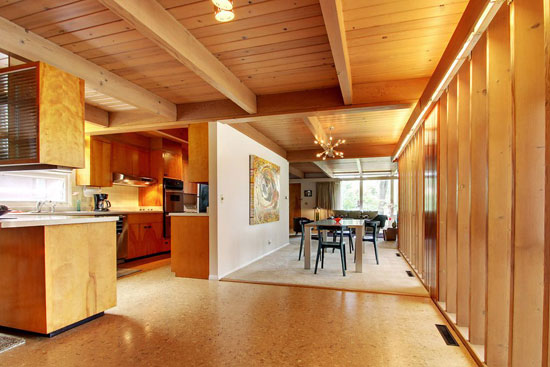 But we do have lots of photos, which tell us most of what we need to know.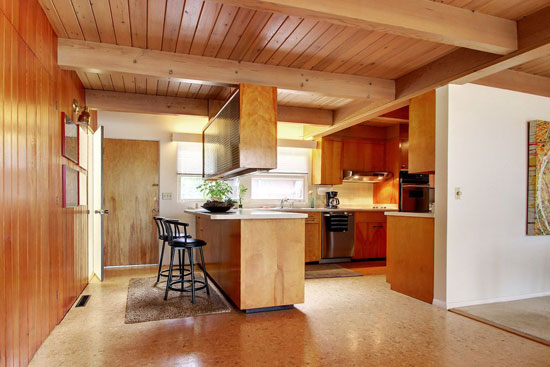 We also have a few words from the agent too, who mentions that this place 'has been restored'. The image certainly back that up, with the exterior showing all those beams and the woodwork in fine shape. The kitchen is pretty special too, fitting in well and we would guess, being at least partly original to the property.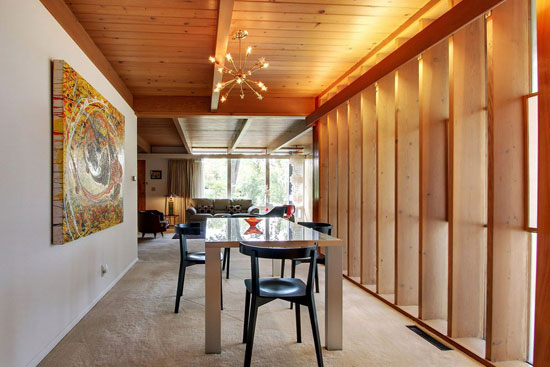 In fact, there seems to be quite a lot of originality about this place, not least when it comes to the fitted storage and the woodwork, possibly some light fittings too and maybe even the fireplace and the bathrooms. The agent also points out that the cork flooring is original and in 'perfect condition' too. If you want a 'time capsule', this might well fit the bill.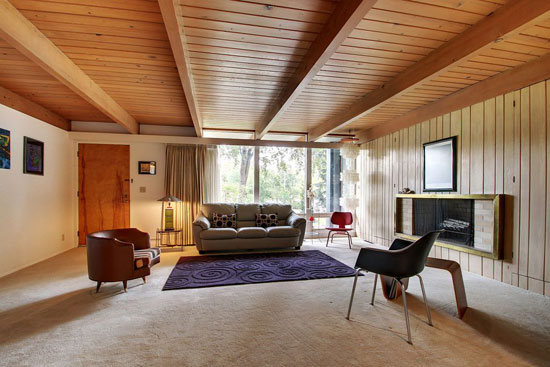 The space totals around 2,115 sq. ft. and includes three bedrooms and two bathrooms. Reception space looks extensive too. There are still rooms that could do with a 'lift' to take it to the next level, but as it stands, this is still a house with so much potential and style.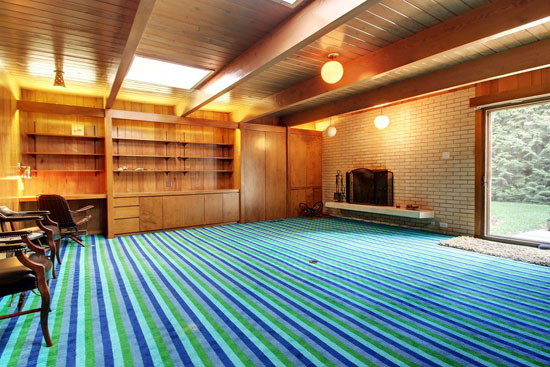 It is also a house being marketed for $179,900. Even with an incredibly weak UK currently, that still works out at just £146,000.
Images and details courtesy of Zillow. For more details and to make an enquiry, please visit the website.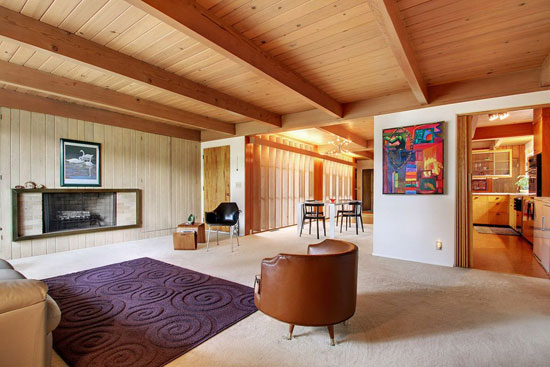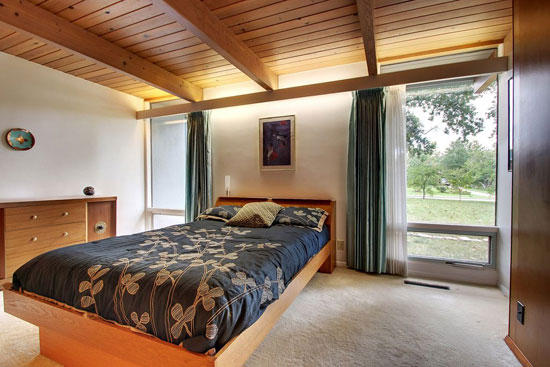 Property Location