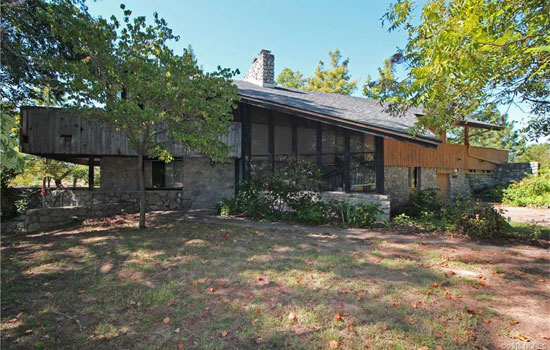 Credit to the Midcentury Modern Real Estate Group on Facebook for digging up this amazing place. Even more amazing when you see the price tag on this 1970s midcentury modern property in Sand Springs, Oklahoma, USA.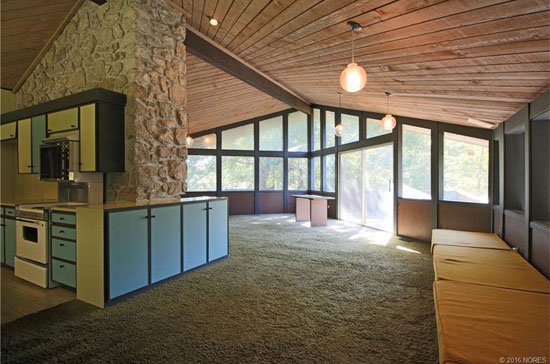 A little late for MCM, with the house constructed back in 1973. But that's the look here, described as a two-storey 'California style' property, one that overlooks the Arkansas River and with plenty of its own land too.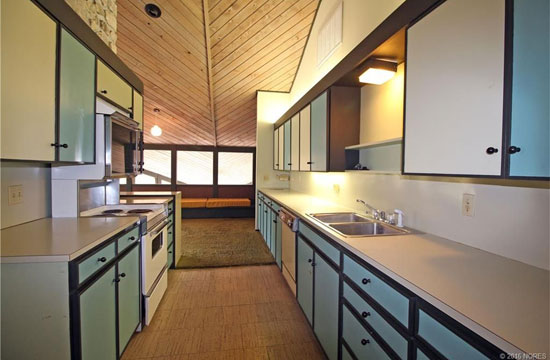 In fact, not only do you get the house and the land, but you also get a separate and rather large two-storey workshop. Although that is a far more traditional affair.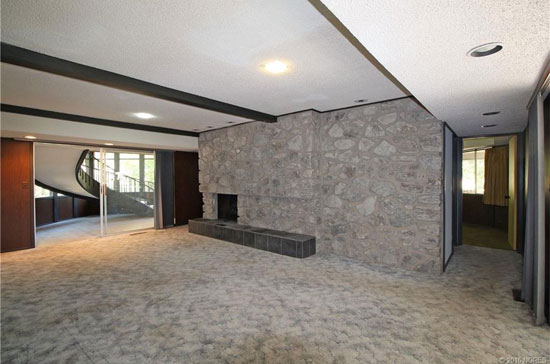 That isn't the case with the main house though. A property trapped in time, it looks pretty much untouched since the builders dropped their tools and the residents moved in. Architect? No mention of that anywhere, but a house of this merit must have an architect of merit. Let us know if you have an insight.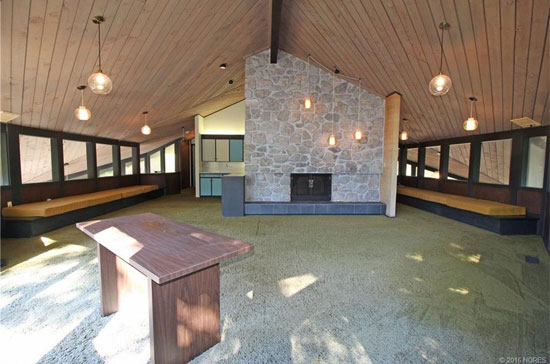 The exterior is a headline grabber in itself, with its sloping roof, stone walls, large windows and huge balcony space. But the inside is where the action is.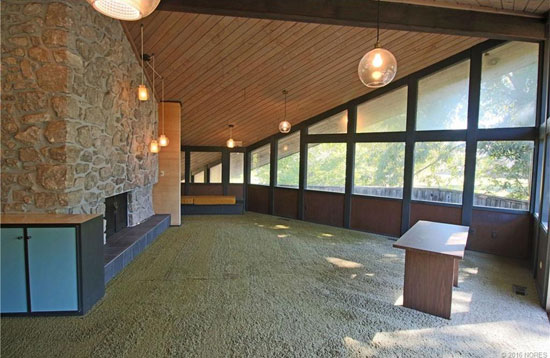 Check out the ceilings, the light fittings, the stone columns, that colourful kitchen area, the stone fireplace and of course, that amazing curved stairway. So much light from the feature windows too, not to mention plenty of open, flowing reception space.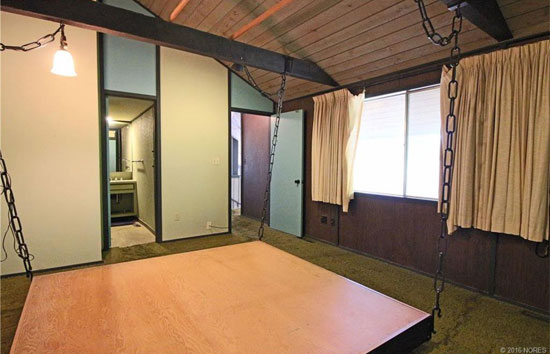 It has the look of a house that has been empty for some time, although that's purely guesswork. What we do know is that this is a house with potential. Yes, work is needed, starting with ripping up the carpets for us.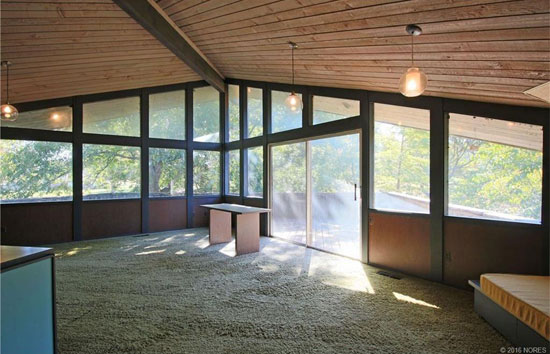 But once you have done that, ripped out the bathrooms and cleaned the place up, this will be an amazing project and a great basis to create a stunning midcentury home.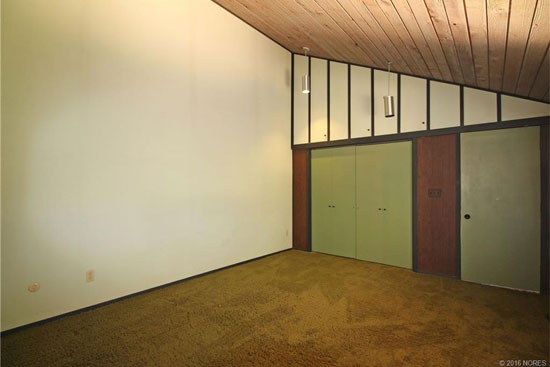 As for space, well it covers those two floors and 3,385 sq. ft, in total, with three main living areas, four bedrooms and three bathrooms. Of course, there is the balcony space too, plus a 'laundry chute' from upstairs to the laundry room and if you take a walk, the workshop, also in need of some renovation work.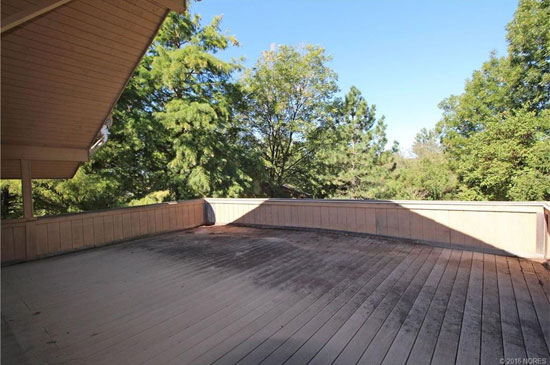 There is one other very appealing feature of this house too. The price. The asking price is down as $200,000. Even with UK currency on the slide, that's still only £163,000. You would struggle to get a garage for that in London.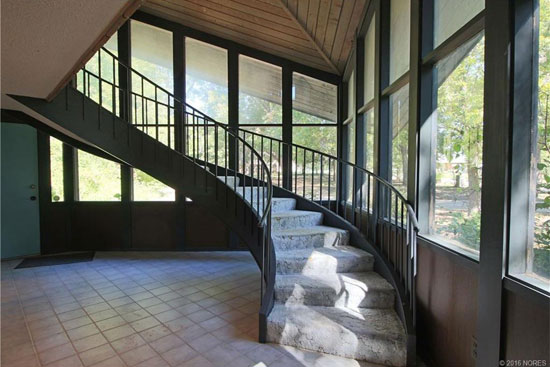 Images and details courtesy of Zillow. For more details and to make an enquiry, please visit the website.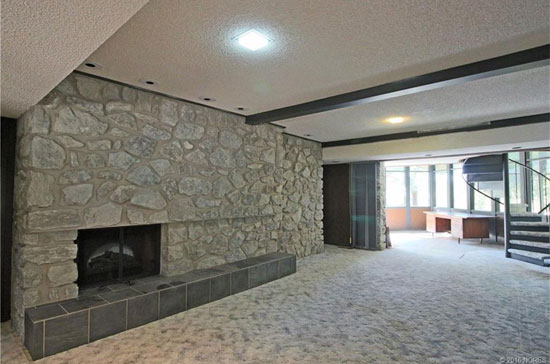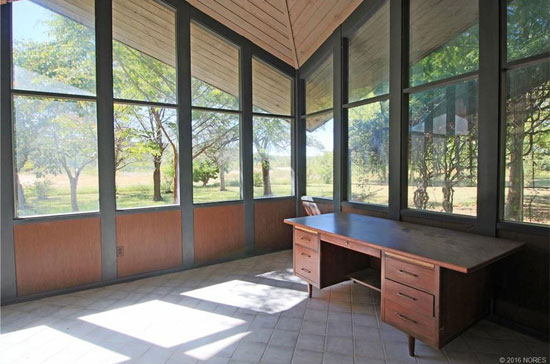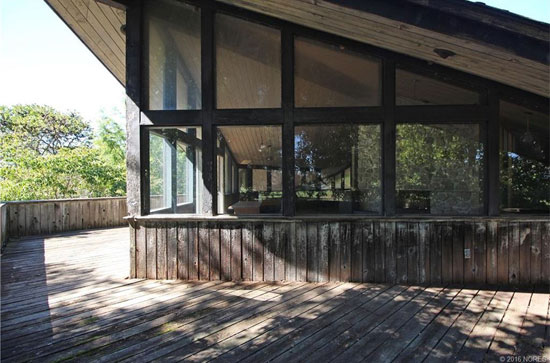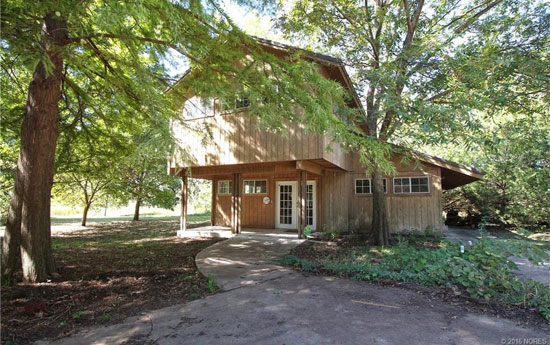 Property Location