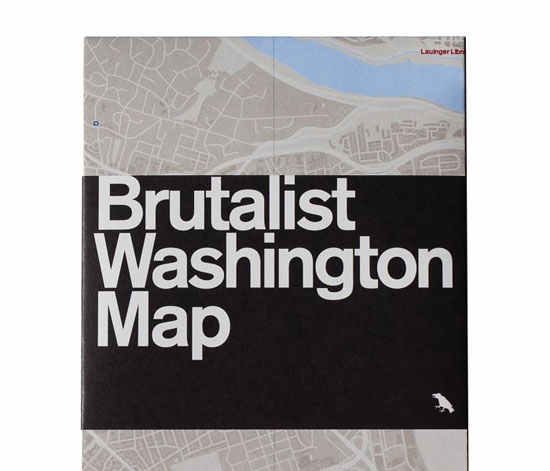 We have featured past maps in this series, all of which have proven incredibly popular. So we are happy to flag up new Brutalist Washington Map from Blue Crow Media too.
It follows the same successful formula, an old school map (no app here) picking out the best architecture of its type in the chosen location.
In this case, we are looking at brutalism in the Washington area, with 40 examples from the Hirshhorn Museum and the J. Edgar Hoover Building (FBI HQ), Dulles Airport and Georgetown's Lauinger Library to lesser known constructions like the the Woman's National Democratic Club Annex, National Presbyterian Church and Reston's Lake Anne Plaza.
The reverse of the map is an introduction to Brutalism and post-war construction in Washington, D.C. by Deane Madsen along with details for each building, and metro station, including the location, date and the architect or practice responsible.
Great for a walking tour or simply a means of brushing up on your knowledge of the area. Especially if you live locally or plan on visiting one day. £8 gets you one.
Find out more at the Blue Crow Media website