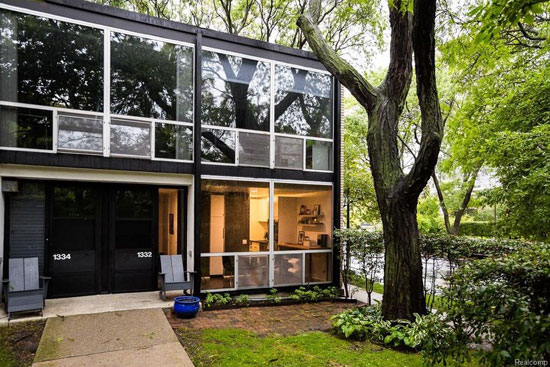 It's almost like a 'greatest hits' today, with new units coming up in very popular developments. This 1950s Mies van der Rohe-designed modernist townhouse in Detroit, Michigan, USA is another one that's new to the market.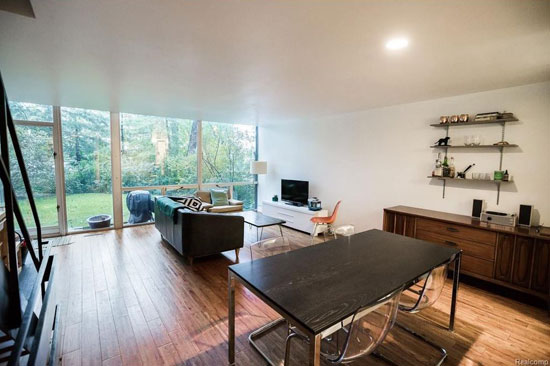 As we have said many times before, these buildings are so ahead of their time. Amazing to think that this development went up back in 1959. You can only imagine what people thought back then.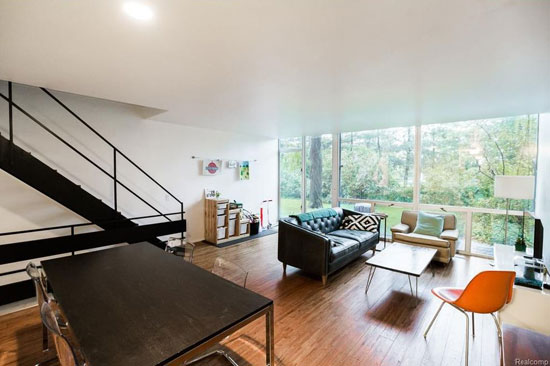 But like all the best architecture, this has stood the test of time effortlessly. In fact, this is still as contemporary as it comes almost 60 years on.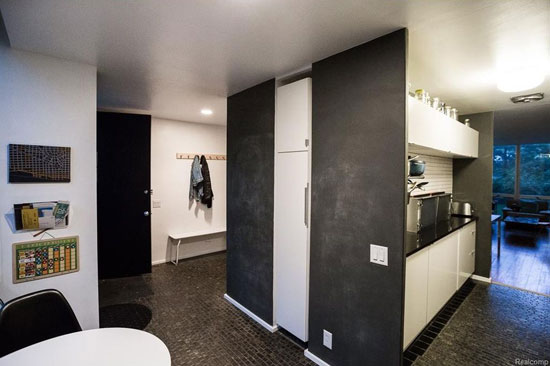 Something else has happened to these places of late too. They have become popular and as a result, increasingly expensive. Ok, compared to a small apartment in London these places are still ridiculously cheap. Just not as cheap as they were a few years back.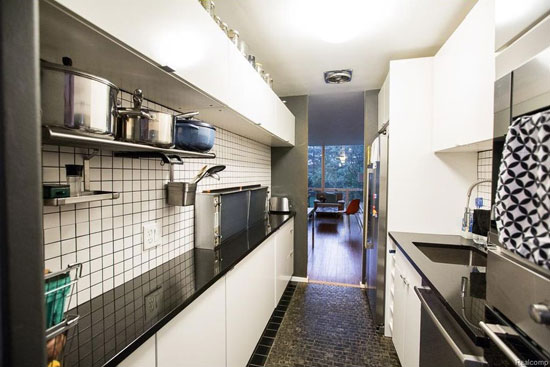 Anyway, we love them and a lot of you do too. That's down to the design on this and all the other places in Lafayette Park.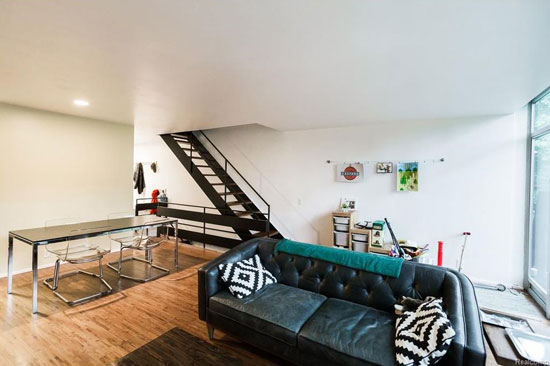 This particular townhouse seems relatively untouched. The agent points to a new kitchen and new floors back in 2013, but the overall look and feel is as it should be.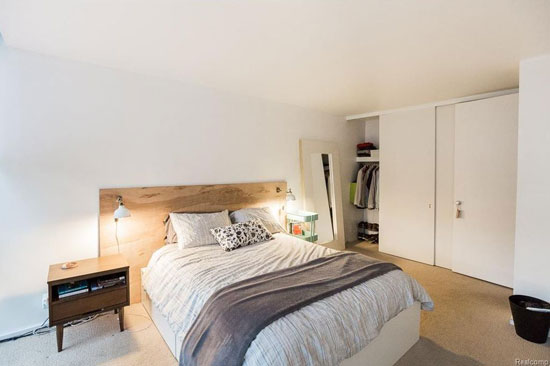 So you are looking at floor to ceiling windows, an open reception space that leads to the kitchen area and beyond, the classic open staircase and a considerable basement area too.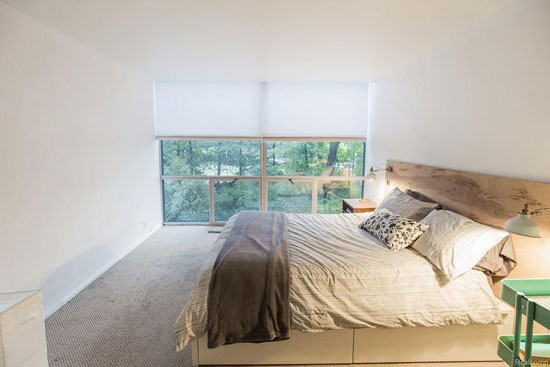 The house also has three bedrooms and two bathrooms within the 1,400 sq. ft. of living space.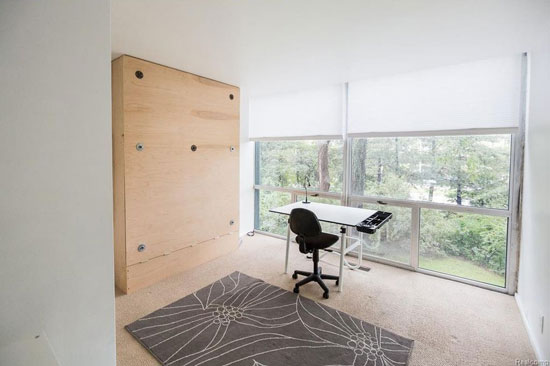 There is a 'co-op fee' involved too, which includes taxes, water, exterior maintenance, recycling and more (sure it also includes cable TV and internet, but you might want to check that).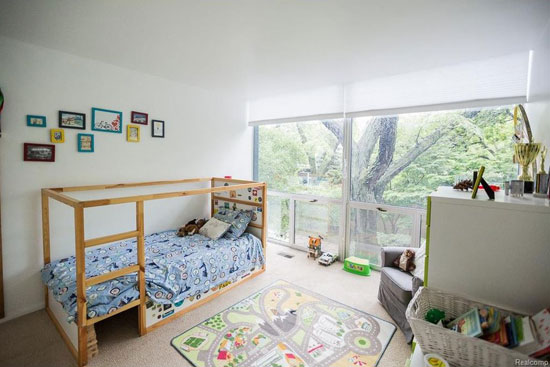 As we said, prices are rising. But at $349,000, this still offers value to us.
Images and details courtesy of Zillow. For more details and to make an enquiry, please visit the website.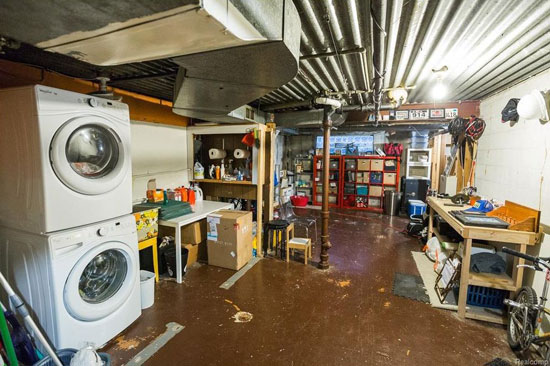 Property Location