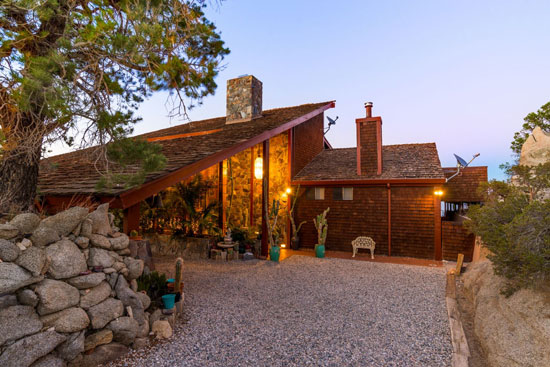 How do you family living the Rat Pack life? If you have the money, then Frank Sinatra's desert hideaway in Palm Desert, California, USA could be yours.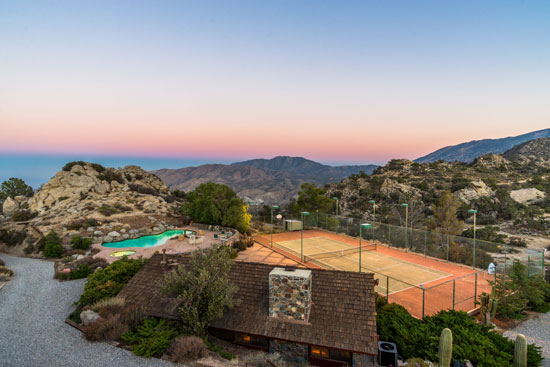 This is an isolated, midcentury-style lodge situated high above Coachella Valley, Palm Desert and Palm Springs, designed in part by Frank back in the late 1960s and with stunning panoramic views of the mountains ands valleys. The views are certainly one distraction, but not the only one.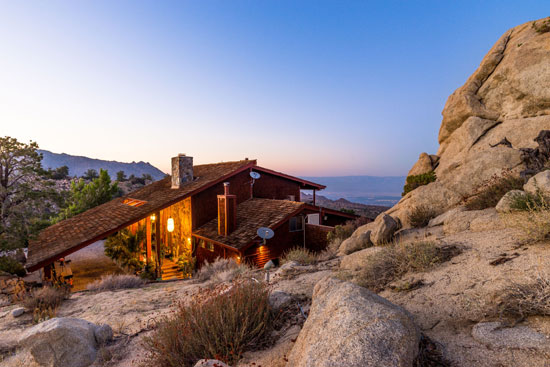 This was an estate designed to get away from it all, but when a party was called for, it was the place for that too. So you are looking at three buildings in total, a 'resort-style' pool, a floodlit tennis court, helipad, parking for a few dozen cars and a massive 7.5 acres of land.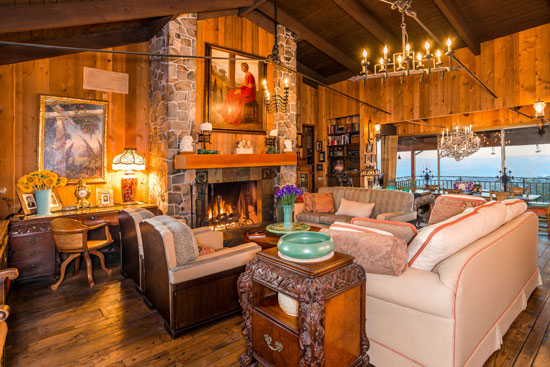 The main building is that lodge, which has five bedrooms and five bathrooms,  but there is also a guest home with a separate generator, plus a well and water tower, not to mention a pool house that was 'ahead of its time in its planning, design and execution'.  Warmed by a massive stone fireplace, the pool house also has two bedrooms and two saunas, a kitchenette and a built-in fire pit along with a 'large zone' for entertaining.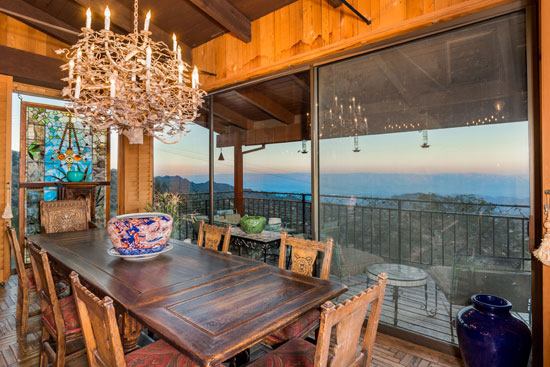 The guest house is worth talking about too, which was designed to mimic the high end resorts where his friends were used to staying. It has two storeys and three guest suites, each with a private view deck, stone fireplace, kitchen area and bathroom. There's also a 'secret passage' between two of those suites too.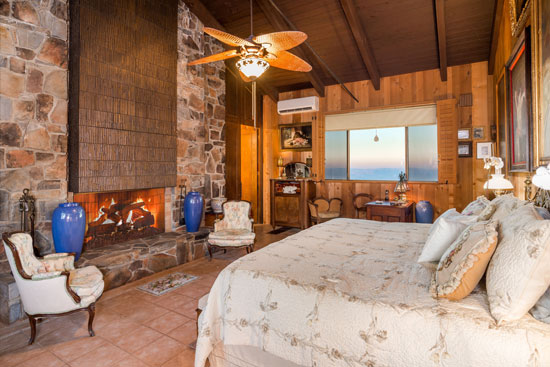 According to the agent, many of the details 'reflect Mr. Sinatra's personal taste and preferences' and as such, the 'character and style' of the property have been lovingly preserved.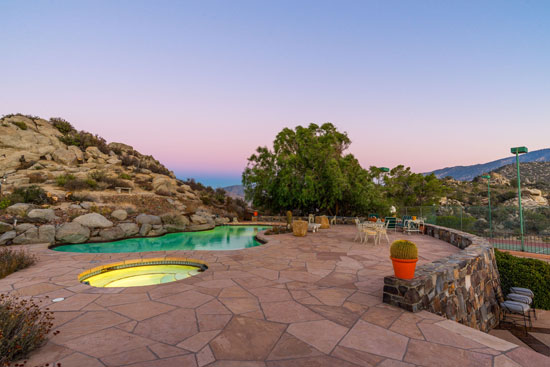 So many photos on the agent's listing, which you really should check out if this place interests you. If it interests you as a living space, the asking price is $3,900,000.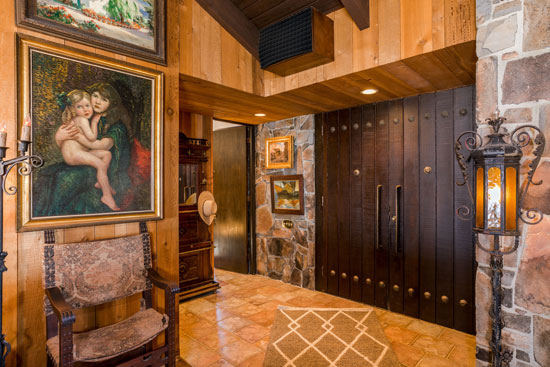 Images and details courtesy of Frank Sinatra Hideaway. For more details or to make an enquiry, please visit the website.
Via Curbed LA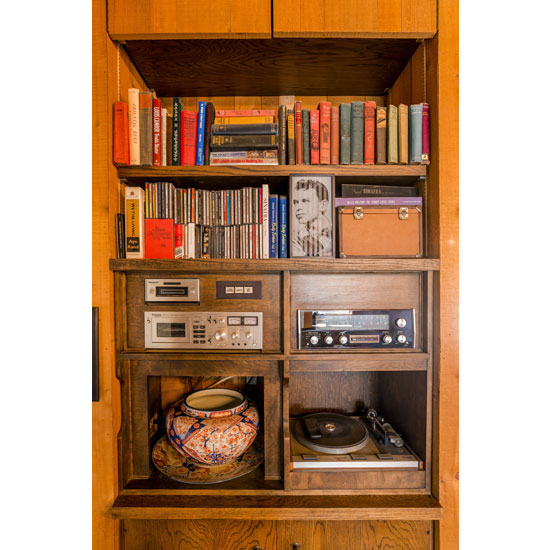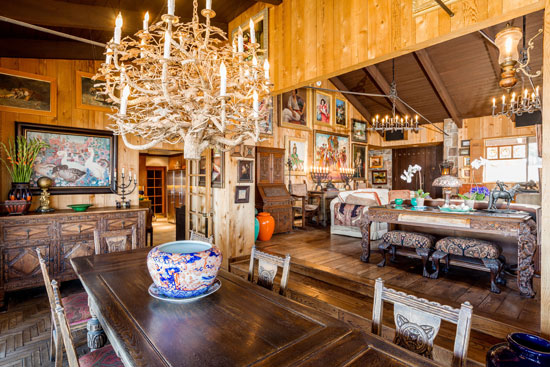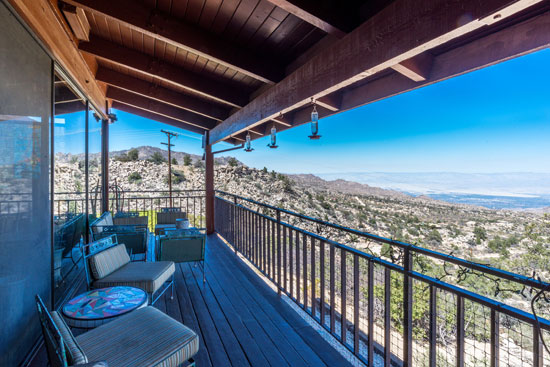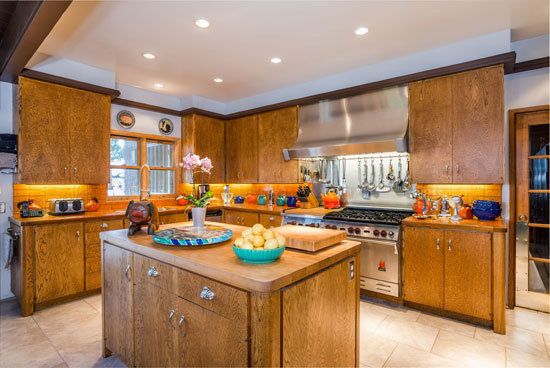 Property Location