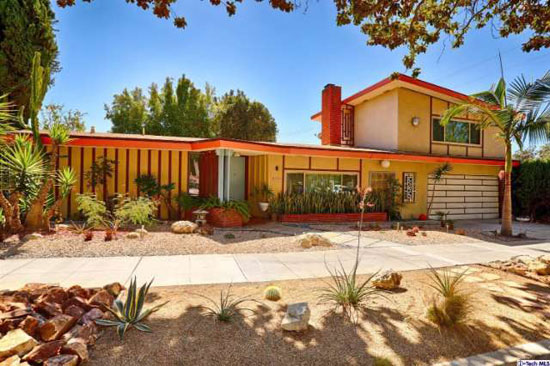 We haven't got a 'Googie' section, so we'll have to stick this 1950s Googie-inspired property in Glendale, California, USA in the midcentury category.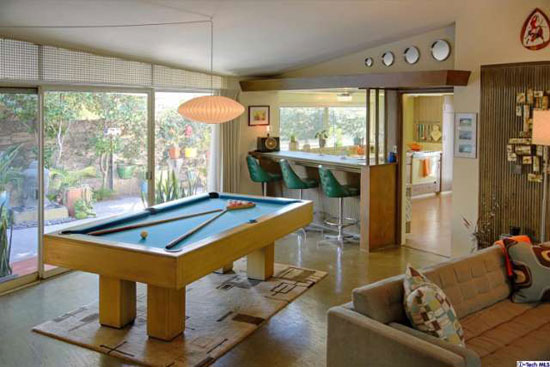 We haven't got a section because we don't see many residential examples of it. Googie was a style of architecture that was seen from the 1940s into the 1960s, with the same derived from a coffee shop designed by John Lautner.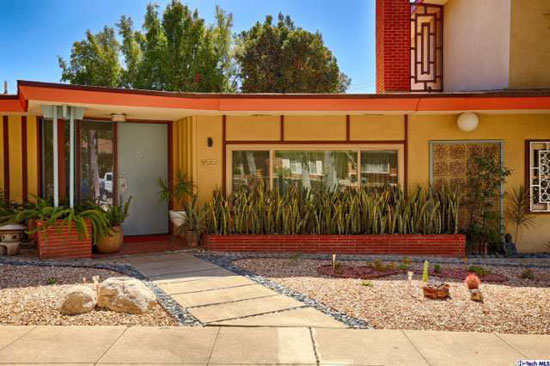 Essentially it is architecture influenced by space and the future as seen from the era. So upswept roofs, angles, curves. Think something like The Jetsons, for example.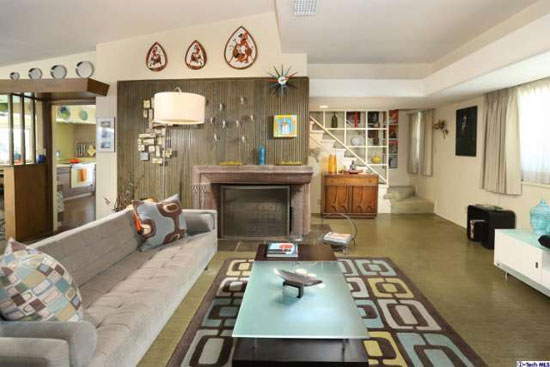 It was a big thing when it came to coffee houses, motels and 'gas stations', but less so with residential architecture. This place is one surviving example of the latter.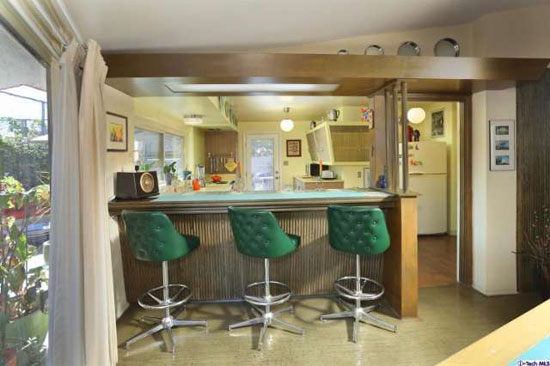 This property from 1950 isn't an OTT example, but it is an interesting place, not least because it is dressed for the era. Always helps.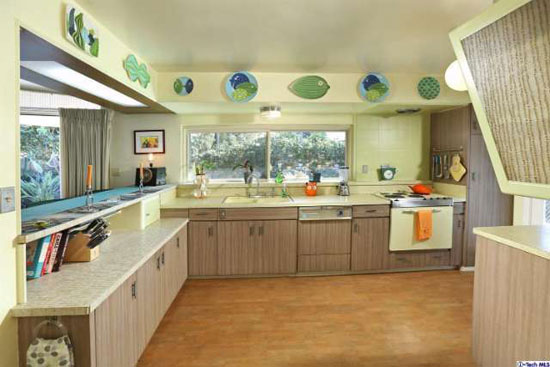 But the architecture itself survives too, including the angular roof on the upstairs space, an off centre entry, the 'step down' living and dining spaces with their original floors and fireplace and that wonderful open kitchen with angled display cabinets.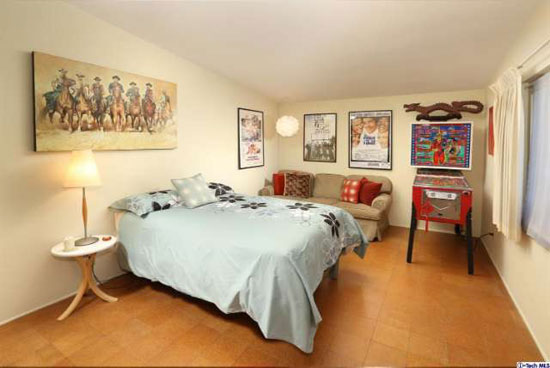 Also present is a master suite and upstairs, two more bedrooms and another 'preserved' bathroom. Indeed, the agent points out that the owner has 'preservation as his mantra', updating the fabric of the place during his tenure without taking out the character. Indeed, some character looks to have been added into the outside space, which also contains a two-car garage.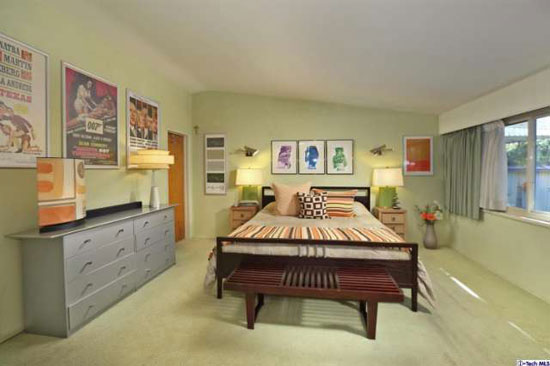 A fascinating property and one that's just gone on the market. The asking price is $769,000.
Images and details courtesy of Estately. For more details and to make an enquiry, please visit the website.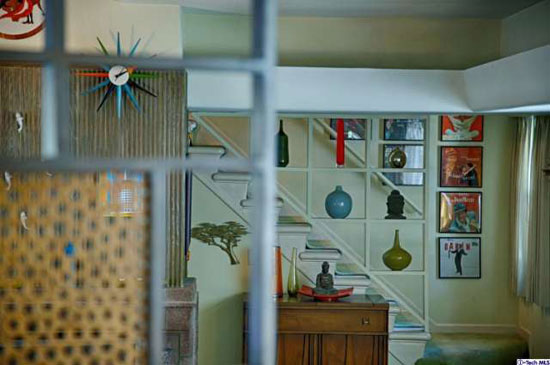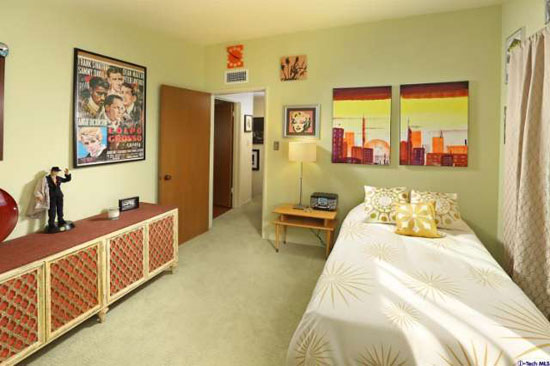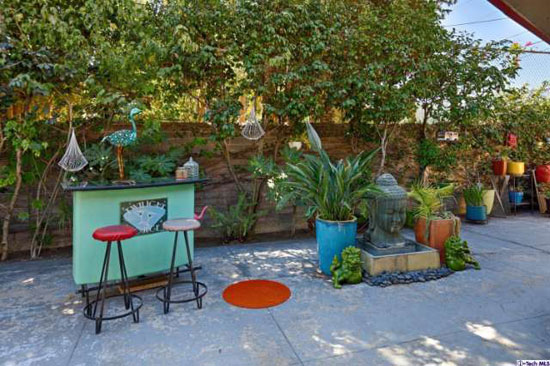 Property Location