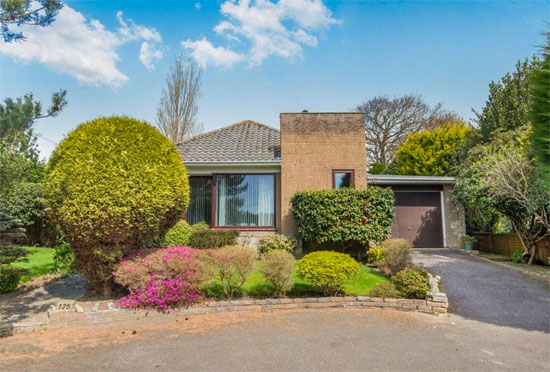 Not sure this is the most exciting place we have featured architecturally, but we do like the fact that little has changed with this 1970s three-bedroom property in Bexhill-On-Sea, East Sussex since the day it was built. Or at least, that's the impression we get.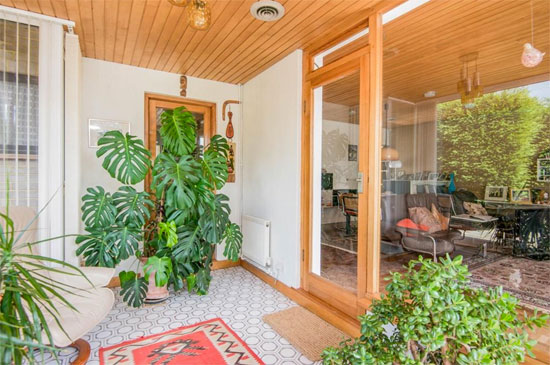 To be honest, this is a house we would have passed over but for a tip off (thanks Arron), which is down to the exterior being rather uninspiring. But beyond the front door is a different story, especially if you are on the hunt for a time capsule.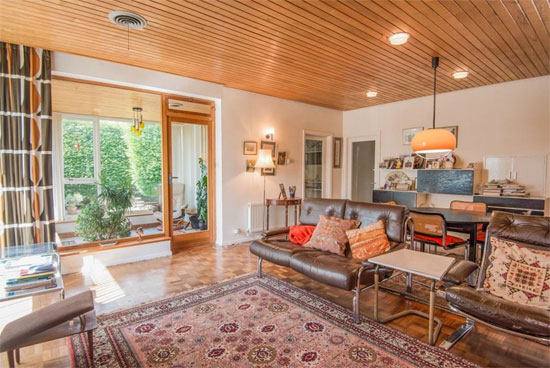 The entrance space hints at what is to come, but that's nothing compared to the living room with parquet floor, wood ceilings, pull down light fitting and a plethora of 1970s furnishings.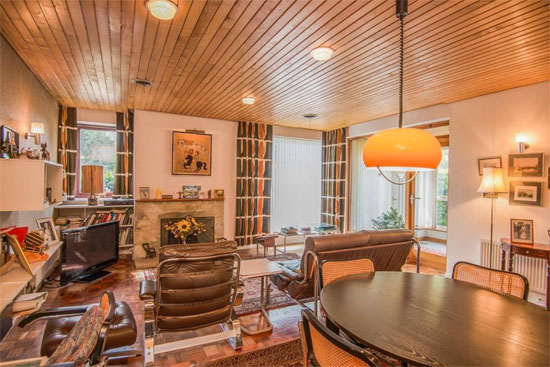 The kitchen is definitely of its era, as is the tiling in there. Some fitted furniture in the bedroom still looks the part, which is perhaps more than you can say about the finish in the bathroom. Imagine facing that every morning?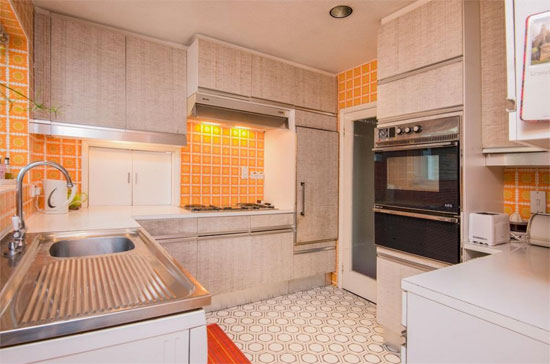 As for space, there is that entrance porch and hall, along with a cloakroom, hall, the lounge, kitchen and utility, along with three bedrooms (one with en-suite), a bathroom and a garage plus mainly lawned gardens outside.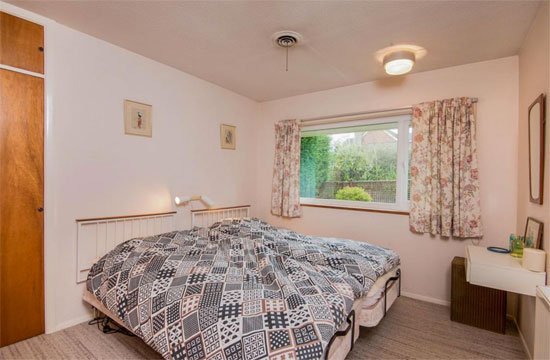 It needs some work to bring it up to speed, but it is a great starting point if you want to do something retro. £385,000 is the asking price.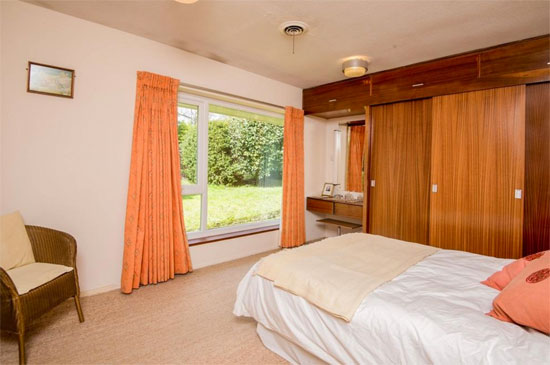 Images and details courtesy of Fox & Sons. For more images and to make an enquiry, please visit the website.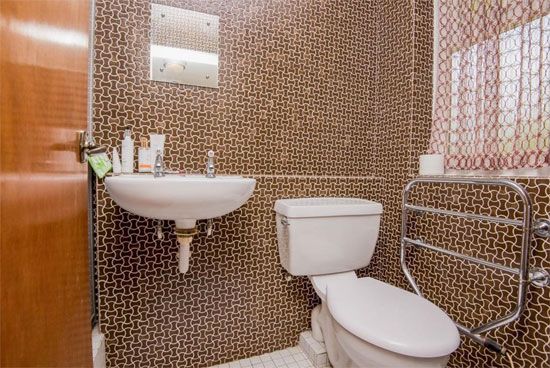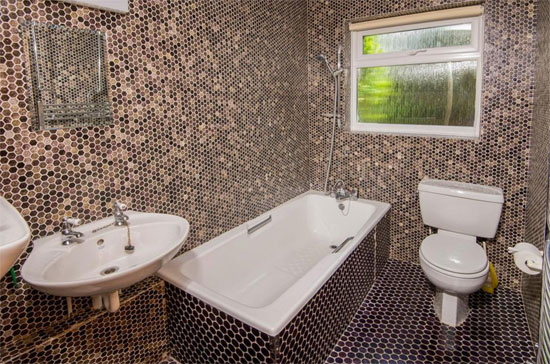 Property Location