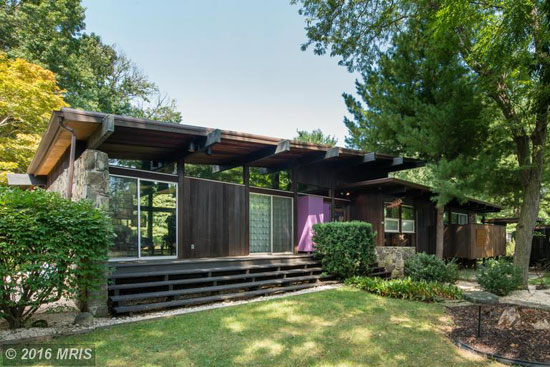 Love this place, not least because the 1960s Poldi Hirsch-designed midcentury property in Havre de Grace, Maryland, USA seems to ooze originality. That's perhaps because it is on the market for the very first time.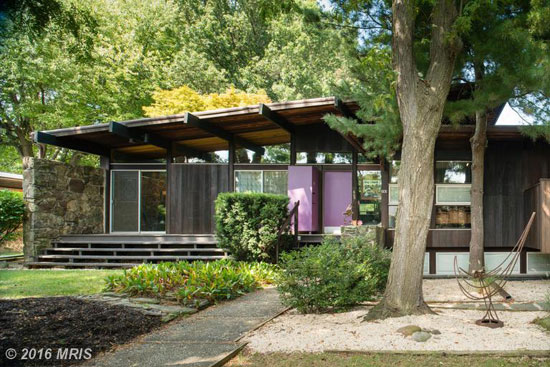 Interestingly, this was actually designed by local modernist architect Poldi Hirsch for her own family. If you don't know Poldi Hirsch, she was a prominent architect of German origin and inspired by Le Corbusier, with a desire to match form and function in her work.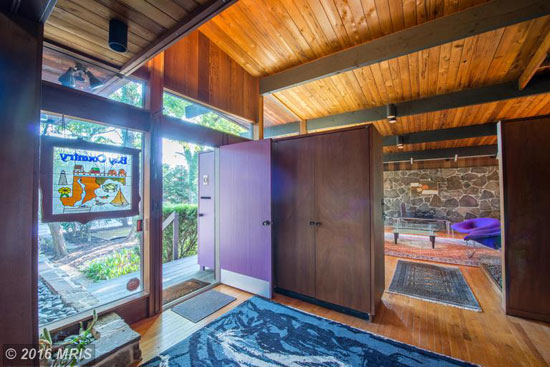 Poldi made her name as an architect / builder in the area, producing individually designed townhouses, with the pick of the bunch being the one she built for herself, which operated as a family living space, an architectural practice and an examination room and office for her husband's medical practice.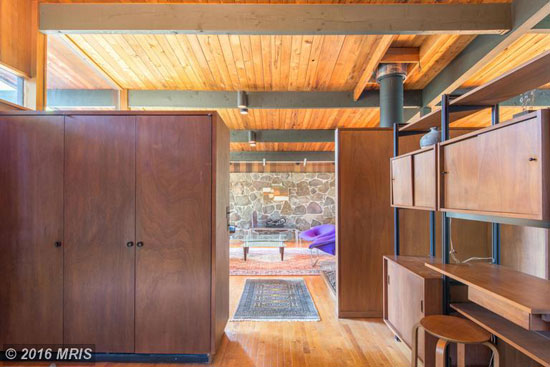 From that, you can ascertain that the house is quite substantial. But it's only when you look around the house that you realise just how authentic this place is. It has been updated here and there over the years, but not a great deal. Almost a time capsule.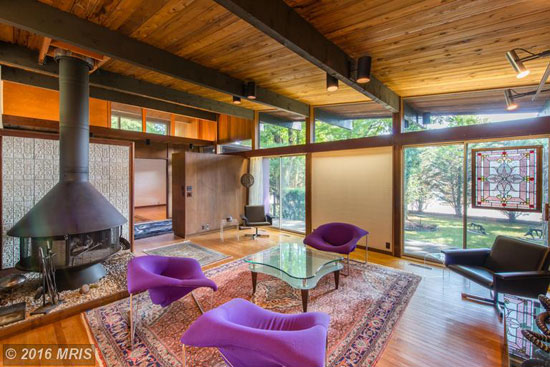 Love the roof, the beams and exposed stone of course, But there's so much more, including the original storage units, that amazing fireplace, the full height glazing, the open spaces, a wonderful modernist kitchen layout, some double height space and plenty of interesting furniture dotted around the house (which, as ever, isn't to be counted as part of the sale).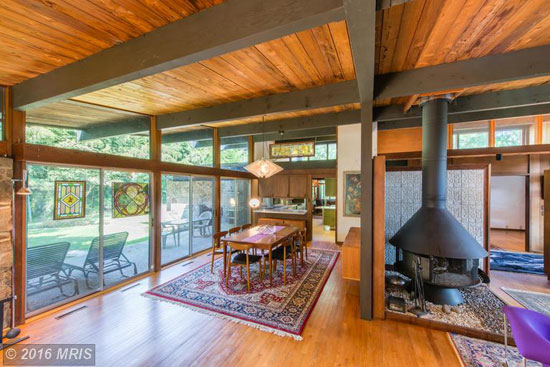 Dress this place right and it really should be midcentury heaven.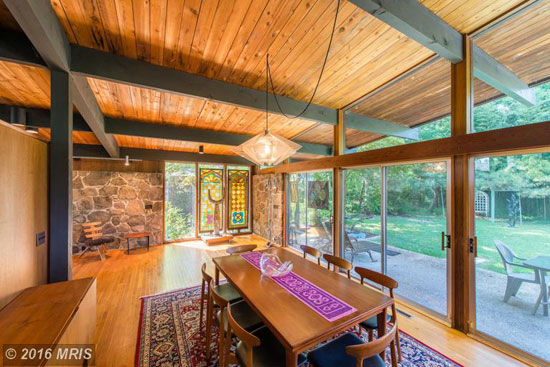 There are actually two levels to the house, producing 5,442 sq. ft. of living space in total. There's around half an acre outside too, so no shortage of space inside or out and you would guess, quite flexible space to your needs too.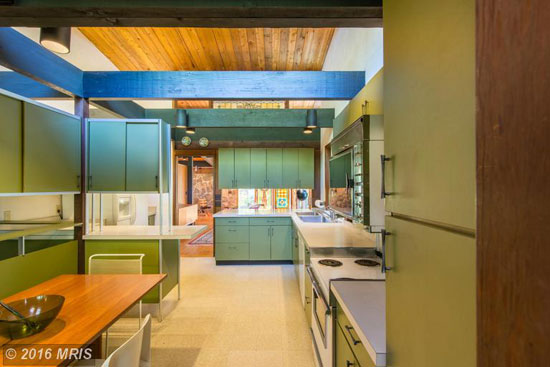 The layout currently has four bedrooms and three bathrooms, with a lot of light, bright and open reception space too, along with a dining area and kitchen, a family room off the kitchen. Those work areas too (which aren't mentioned but are prominently featured in the images), as well as a large finished basement.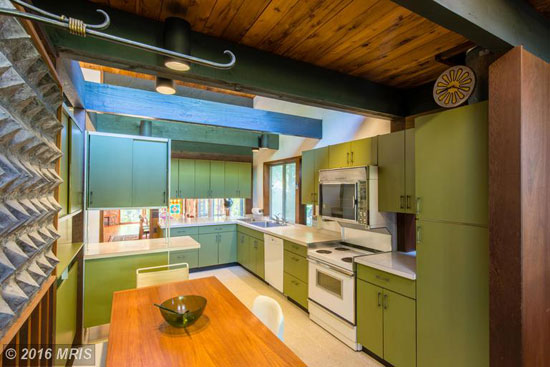 We always talk about location and price, especially when we are talking about London. This is the flipside. If you like the idea of relocating to Havre de Grace in Maryland for a midcentury pile, you'll find price is very much in your favour.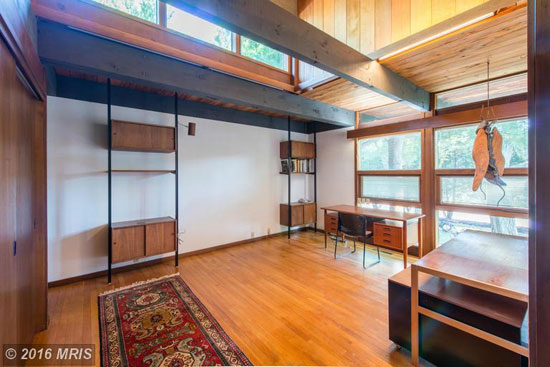 This place is on the market for $450,000, which works out at around £346,000.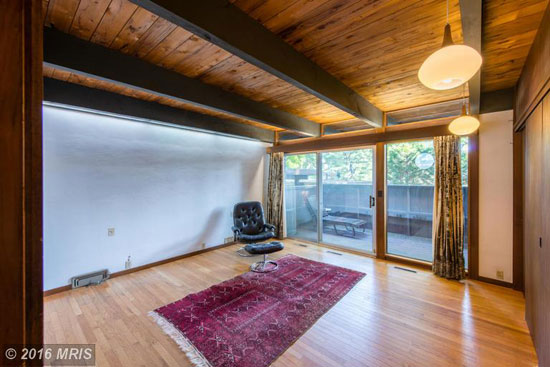 Images and details courtesy of Estately. For more details and to make an enquiry, please visit the website.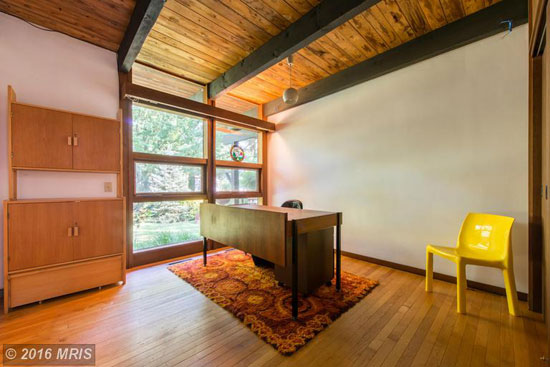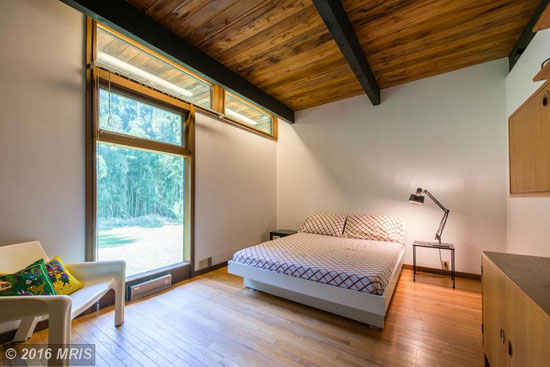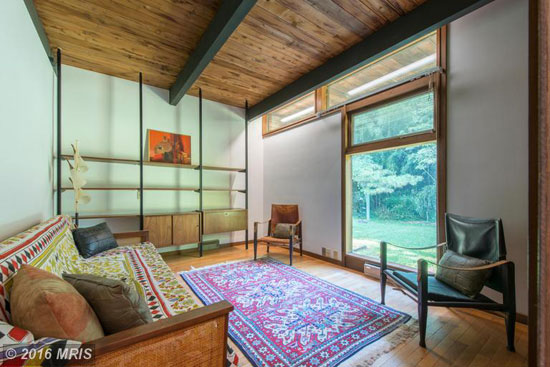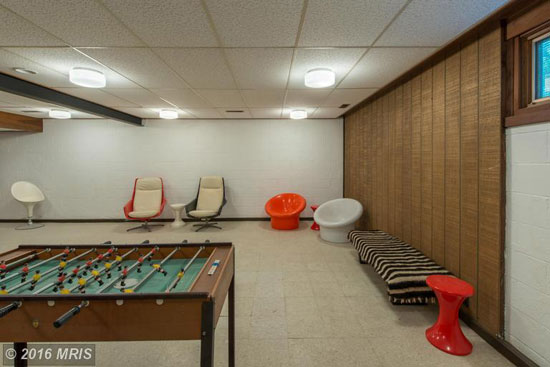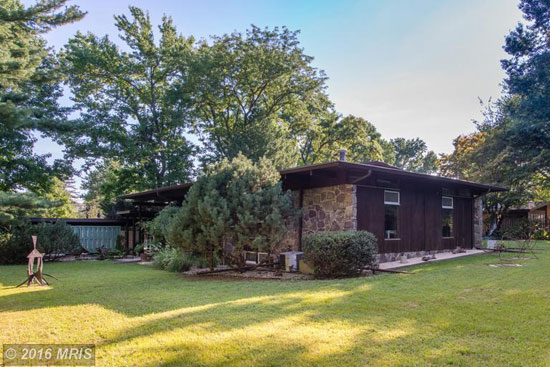 Property Location