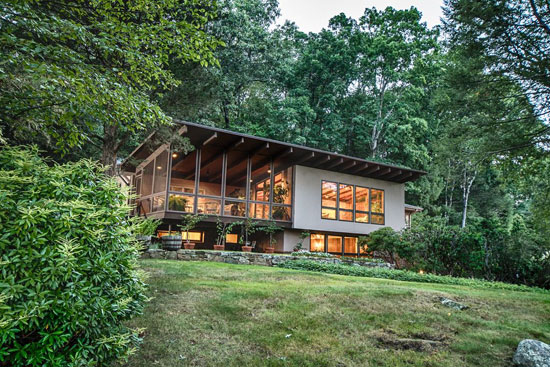 How about this for a getaway? I don't think I'd ever want to go home if I picked up this 1950s midcentury modern property in Pound Ridge, New York, USA.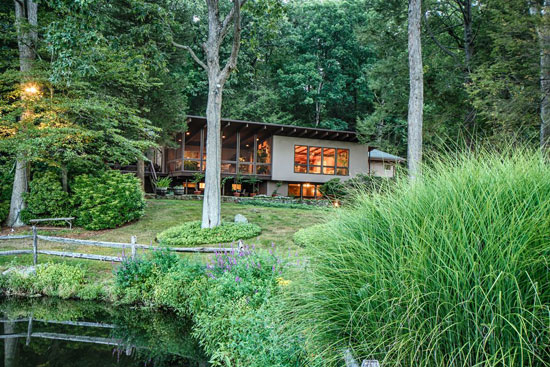 I guess this is a super-sized, midcentury-style holiday shack. Although the word 'shack' really doesn't do this place justice. Weekend retreat sounds far more classy.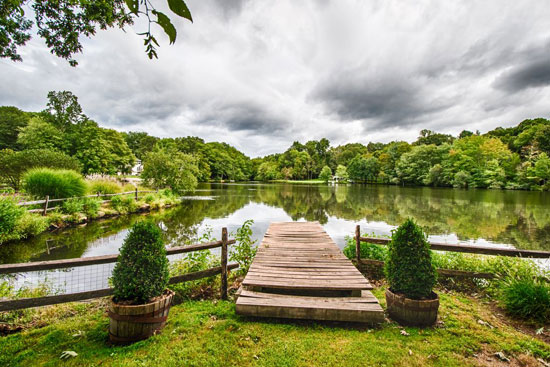 It dates from 1957 and is designed very much with the scenery in mind, with some lovely lake views from almost every room and especially courtesy of the extensive glazing in the main reception room.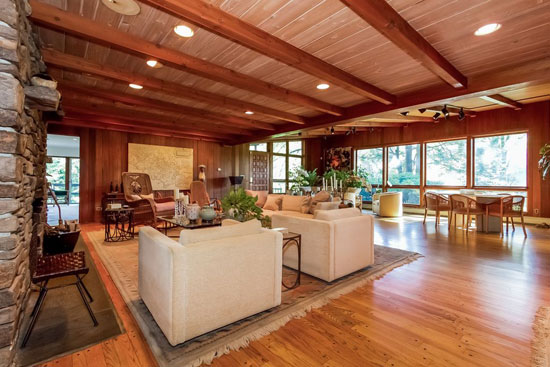 Inside it's all about the wood and the beams, as well as the open space. Knotted hardwood floors, exposed beams, stone features, more wood on the wall and of course, a wood-based kitchen. Very 'back to nature'.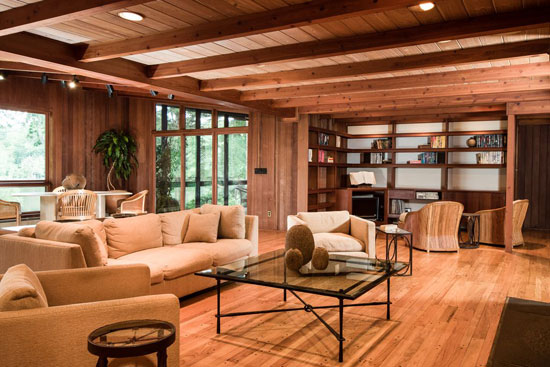 All of which carries on that midcentury look, although you suspect this place has been updated and renovated. Everything just looks veery fresh inside.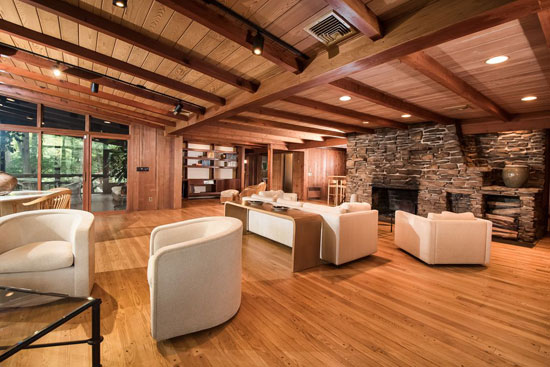 As for space, the main reception and open kitchen dominates the layout, but you'll also find three bedrooms and three bathrooms within the 3,820 sq. ft. of living space.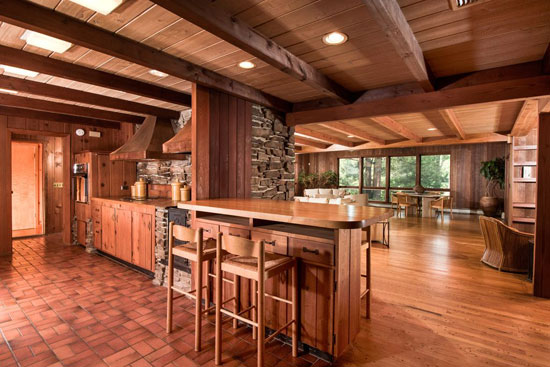 Outside you get 2.51 acres to play around in, as well as a jetty to the lake and the resulting fun you can presumably you have on there. I'm guessing the lake is yours to use, but might be worth checking that out.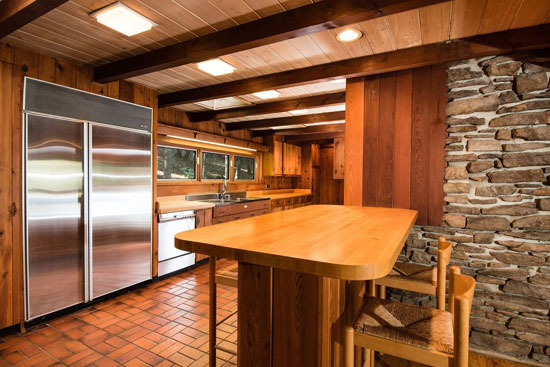 That's not your first problem though. Your prime consideration is the asking price of $1,200,000.
Images and details courtesy of Zillow. For more details and to make an enquiry, please visit the website.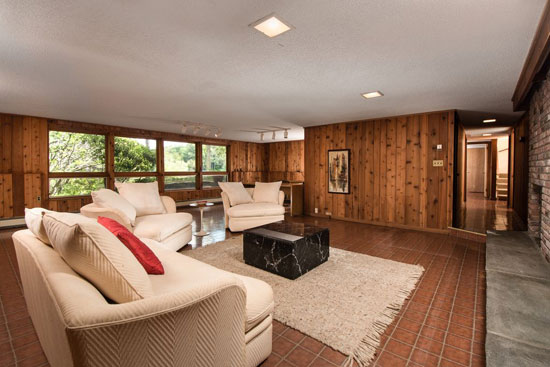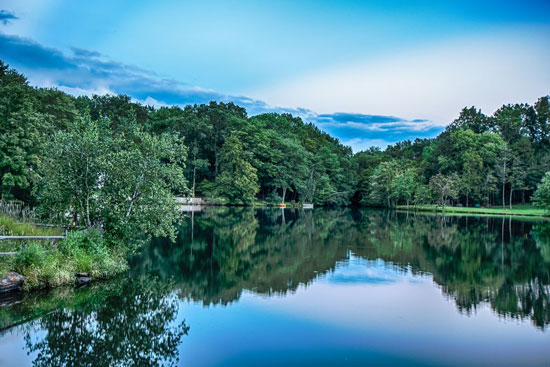 Property Location