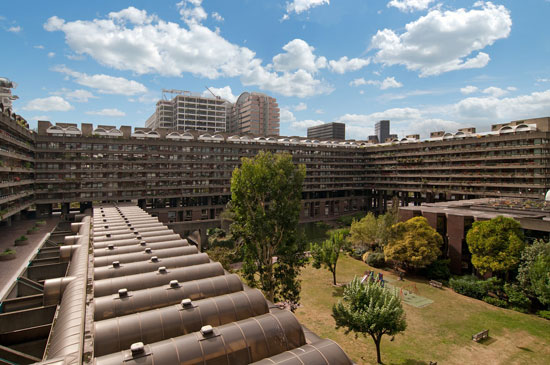 You might need to use your imagination to appreciate this two-bedroom apartment in Speed House on the Barbican Estate, London EC2Y.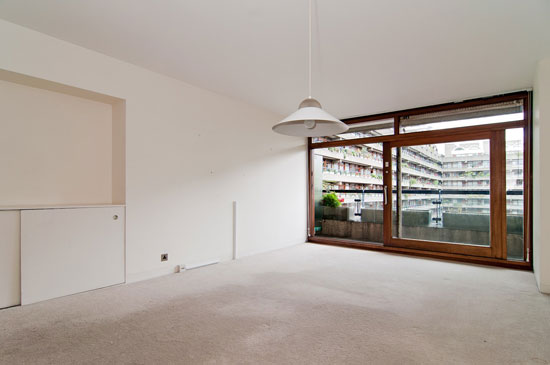 That's because this place is pretty bare, without the 'lifestyle' you would usually see in these places. The lifestyle that often sells the property. But on the plus side, this one is stripped back to the bare bones and as such, you really can see what you get for your money.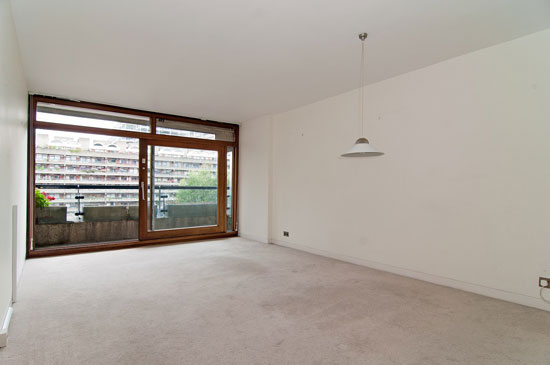 As you might know, Speed House was the first 'terrace' block to be built on the site, dating back to 1969. It was, of course, the work of course the work of Chamberlin, Powell and Bon on a site heavily bombed during the Second World War. Grade II-listed of course.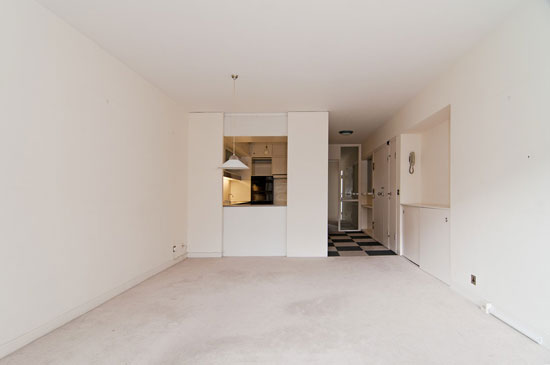 What you get here is a Type 21 apartment on the third floor of the block, with what the agent calls 'fantastic' south facing views over the resident's garden below.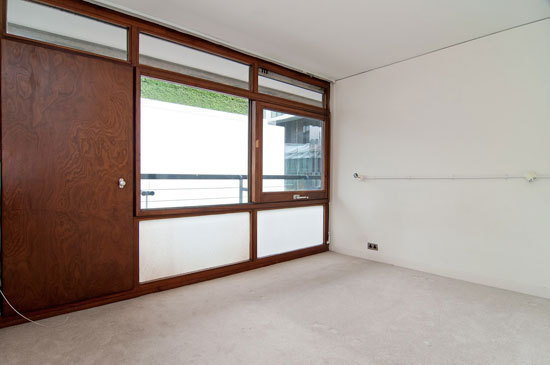 The apartment has the original features sought after by buyers, which includes a kitchen by Brooke Marine, a bathroom and WC with original Tywford Barbican sink and double width and full height glass sliding door to the balcony / fire escape. Two bedrooms too, with underfloor heating throughout, which is paid for as part of the service charge for the building (do check that out in advance). Talking of the charge, that also gets you use of the resident's garden too.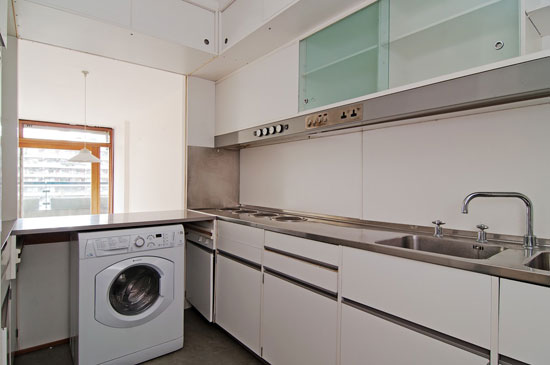 Of course, just being able to say you live in the Barbican is a selling point too, which is why so many of these places command premium prices. For this one you will have to find something in the region of £895,000.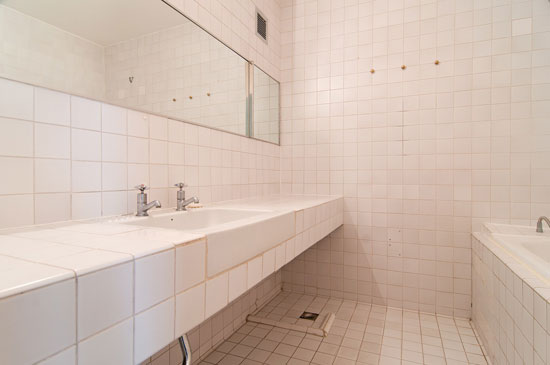 Images and details courtesy of Hamilton Brooks. For more details and to make an enquiry, please visit the website.
Property Location