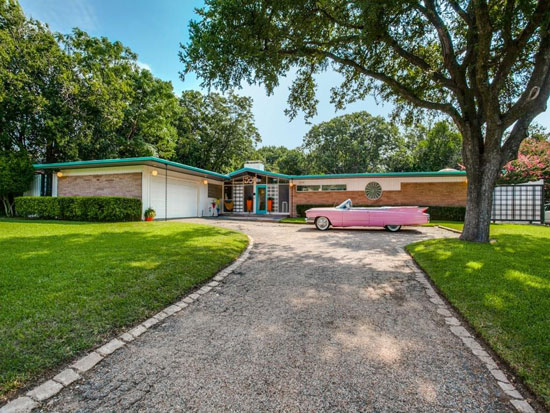 I think will probably be pitched as some kind of time capsule, It isn't that, but this 1950s Gordon Nichols-designed midcentury modern property in Dallas, Texas, USA certainly evokes an era.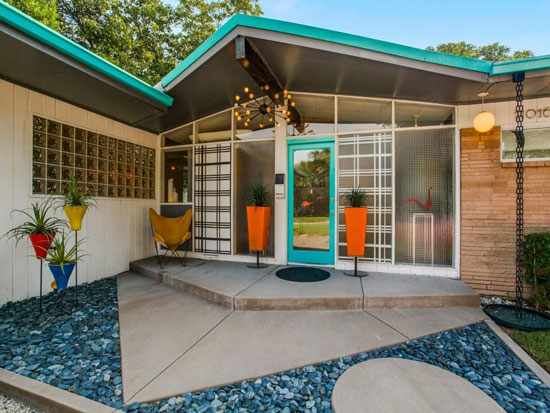 In fact, it pretty much screams the era, right down to the pink Cadillac in the drive.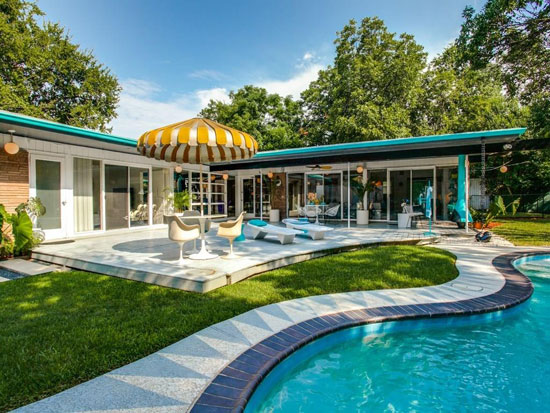 The house is a great example of midcentury modern architecture, with a noted name behind it. That would probably have been enough for us, but someone has really gone to town with this place and as a result, produced a standout property.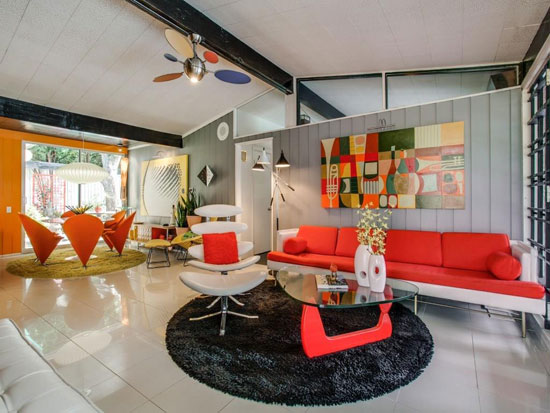 Some original features are, of course, still in place, not least the original cabinetry. But another layer of midcentury or retro has been added to it. Even more than one layer.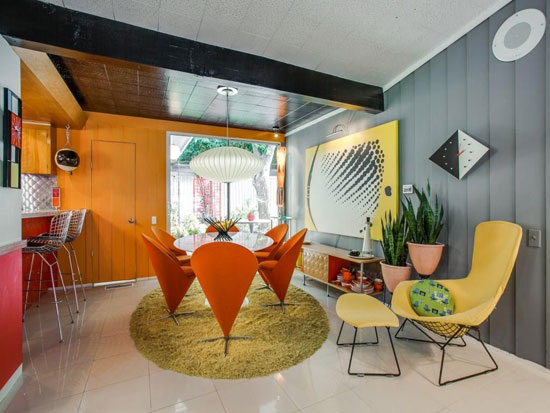 Looking around, this seems like an A-Z of mid-20th century design. It could be a showroom for Vitra or Knoll, with bold splashes of Eames, Panton, Bertoia or George Nelson-designed colour everywhere you look, mixing it with more niche or vintage designs in pretty much every room you view.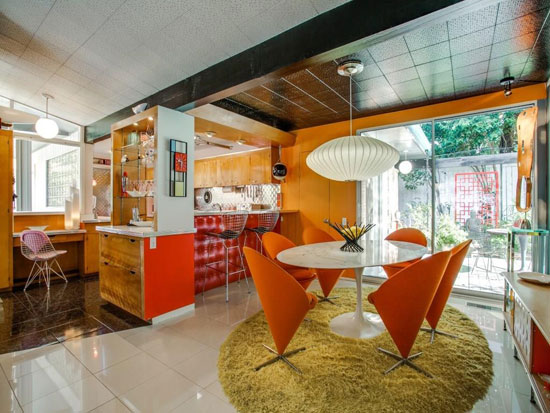 Granted it might be a little over the top for some people, but we love the boldness of this makeover. Yes, we even love the bathrooms, which pack in less of the design, but make up for it with even bigger splashes of that bold colour.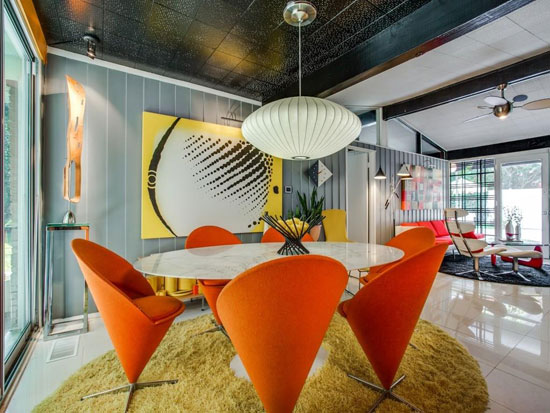 Our favourite room? Got to be the office space looking out onto the patio and pool area. That's the kind of space we would love to be WowHaus HQ! Trust us, the current space certainly isn't a patch on it.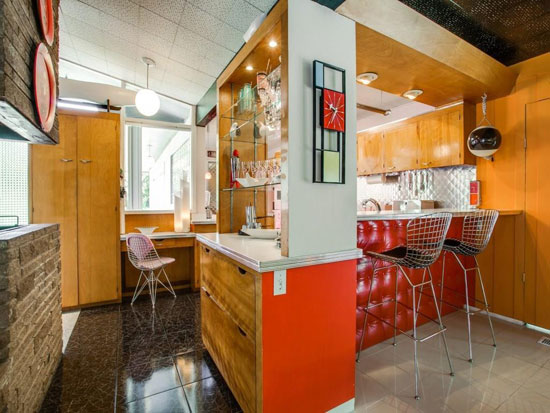 Talking of the pool area, that looks like party central to us and even out there, the design is dotted around liberally and functionally.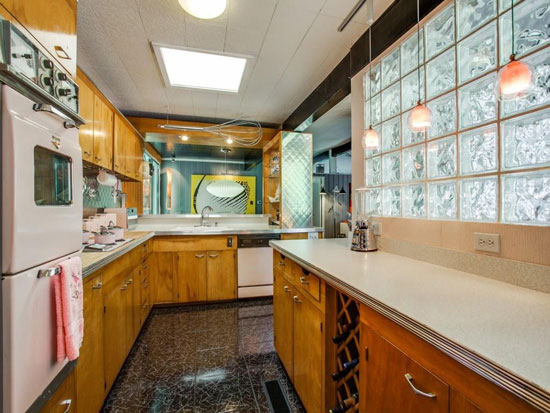 Of course, we don't think you should get too hung on up on all of those 'classics' as there is no hint at all that the seller is throwing them in as part of the house sale. When they go, this place might well loose a chunk of appeal.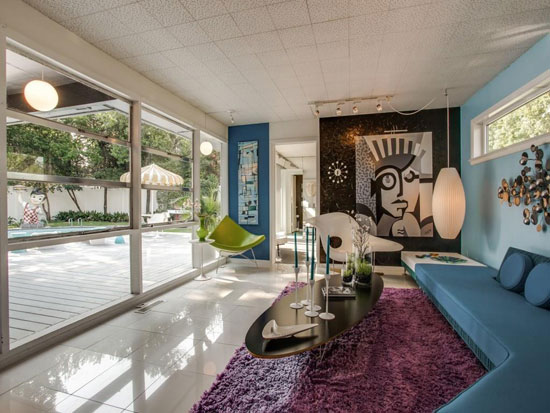 But it still has the architecture, the vaulted ceilings and the space. The latter covers around 2,240 sq. ft in total, with four bedrooms and there bathrooms, as well as a good amount of open / zoned reception space that flows through the property and has access to the deck and pool area.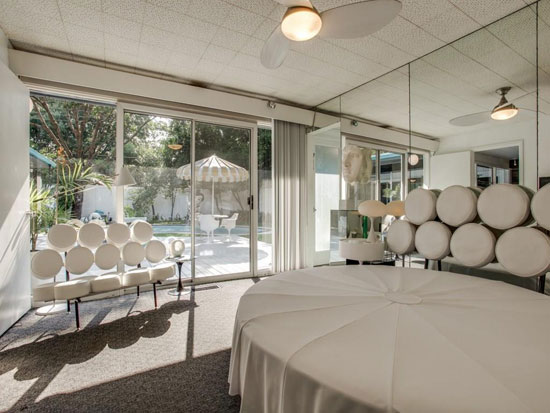 Words don't really do the job as much as the images in houses like this, so do check them out here and on the listing (there are more). If this trip back to midcentury America appeals, you are looking at a price of around  $665,000.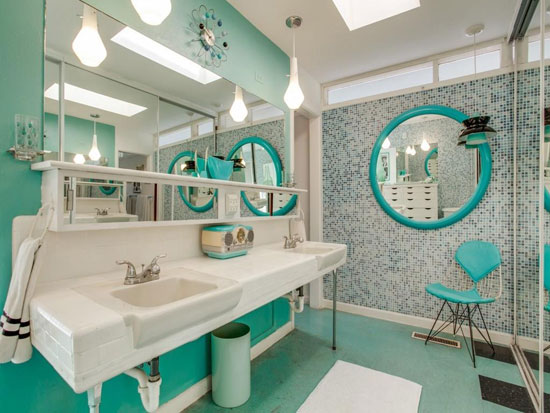 Images and details courtesy of Estately. For more details and to make an enquiry, please visit the website.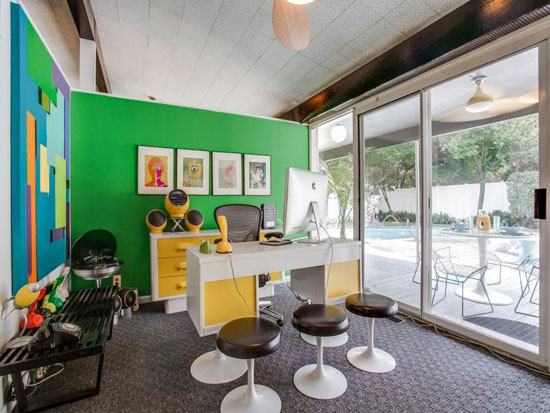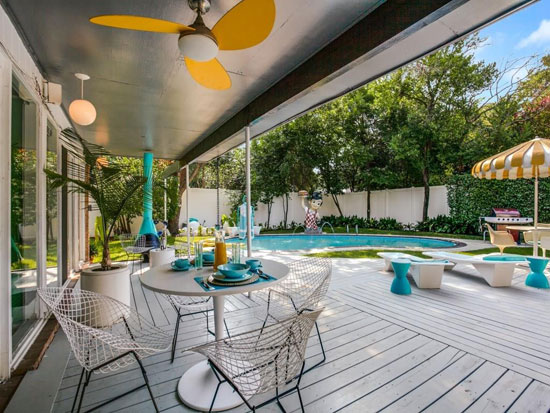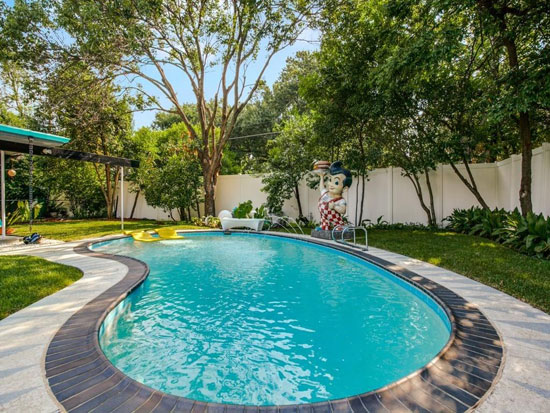 Property Location