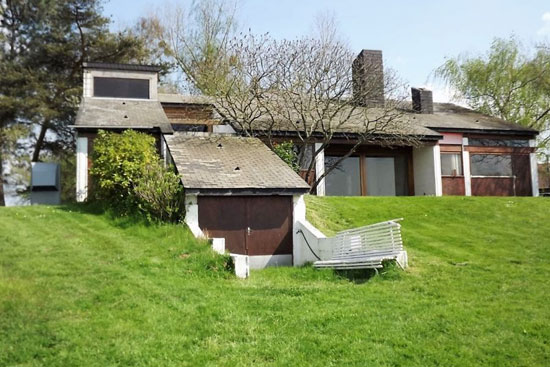 For us, this is less a renovation project and more an opportunity to pick up something incredibly original. Specifically, we are talking about this 1970s André Gomis-designed modernist property near Le Creusot, eastern France.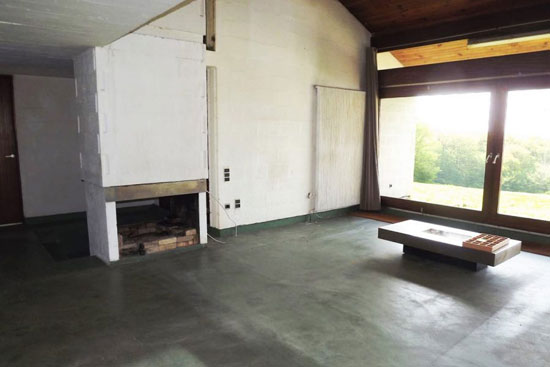 The house dates back to 1970 and the agent points out that 'major renovation work' is needed. Looking at the photos, it is hard to disagree with the point.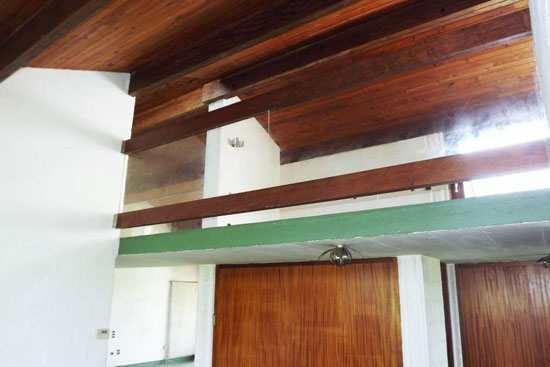 But on the flipside, it is rare to find a house this substantial and this original for this kind of money. Ok, it might not be near a budget airline airport (we've checked), but it seems to be fairly local to a high-speed train line to Paris, which is definitely a plus if you see this as a holiday place.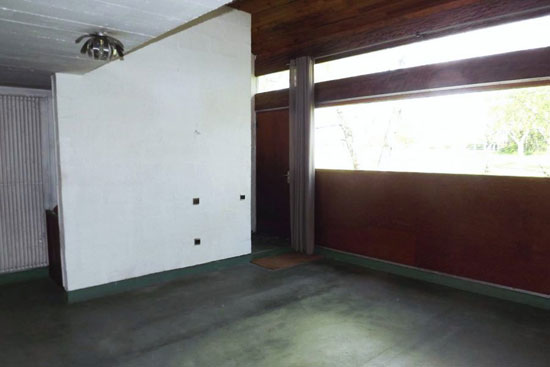 Looks like a great place to spend a summer in too. Sitting in wooded grounds covering around 7,500 sq. metres, it has an elevated location and some great views of the Arroux valley and Morvan Mountains, aided by a considerable amount of glazing in this place. So location definitely a plus.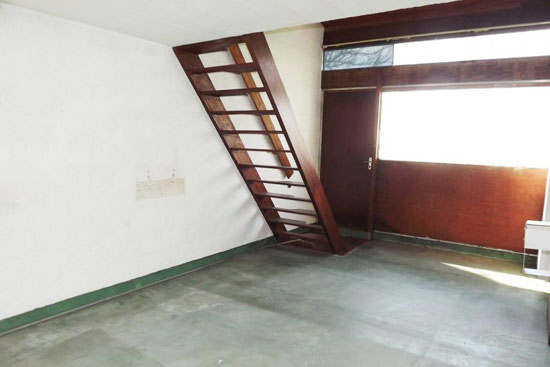 The interior is also a huge selling point. Yes, it needs some updating (I'm definitely talking about the bathrooms), but that's hardly surprising after 46 years. But once inside, you can really see how the period features could work for you.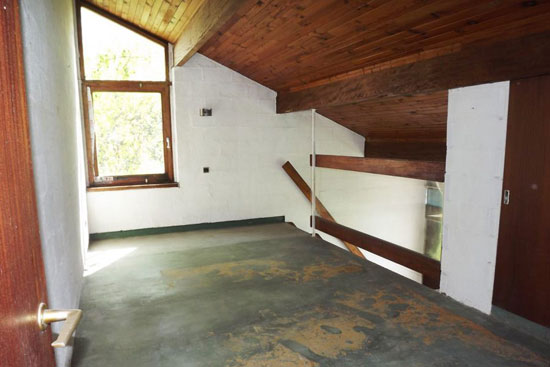 High ceilings, open spaces, a gallery area, existed brick, wood panel walls, the 'Japanese-step' staircase, vaulted ceilings, it's a wonderful canvas for someone. All it seems to need is someone with a little imagination to come in and add some life into it.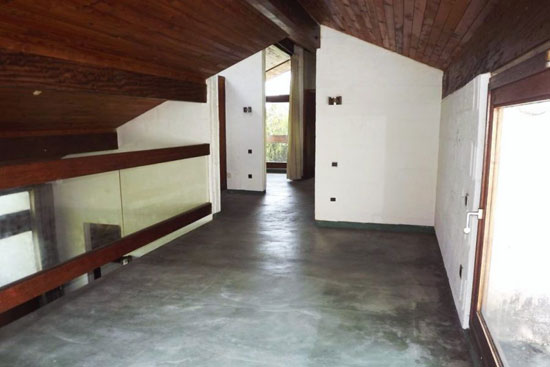 Decent amount of floorspace here too. Around 230 sq. metres in total, which includes a ground floor with entrance hall, double height living room with an open fireplace, the kitchen, dining room, a master suite with a bathroom, three further large bedrooms and one further bathroom.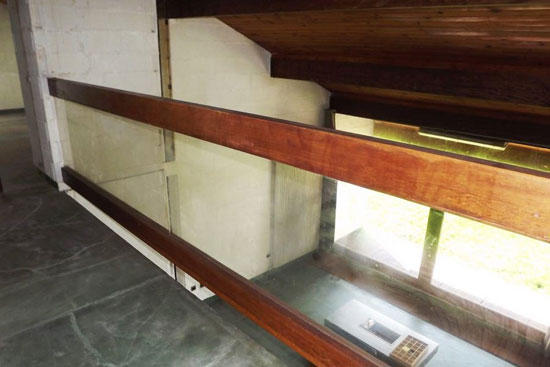 Head up that staircase and you will find an office, a bathroom and a 'terrace solarium'. The house also has a basement, plenty of storage and space, a boiler room, a workshop and garage.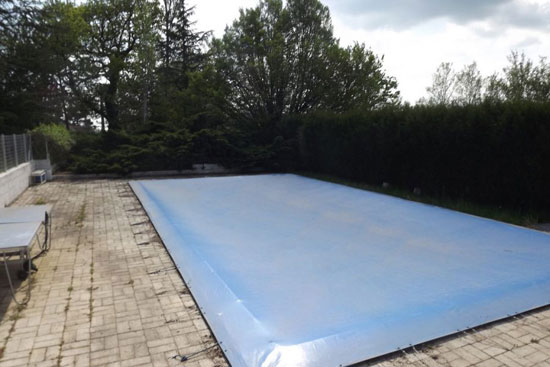 Although not mentioned in the particulars, looks like a pool outside too. That's always a bonus.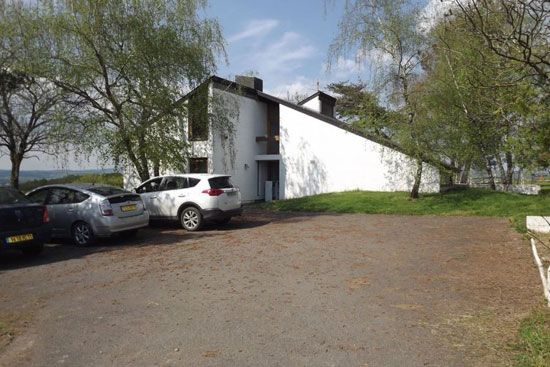 How much for all of this? Amazingly, you can get the house, the land and the pool for €180,000.
Images and details courtesy of Architecture de Collection. For more details and to make an enquiry, please visit the website.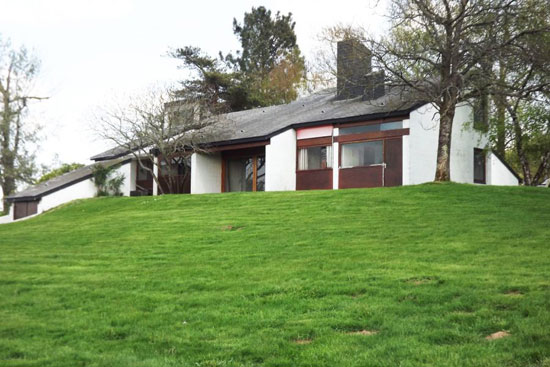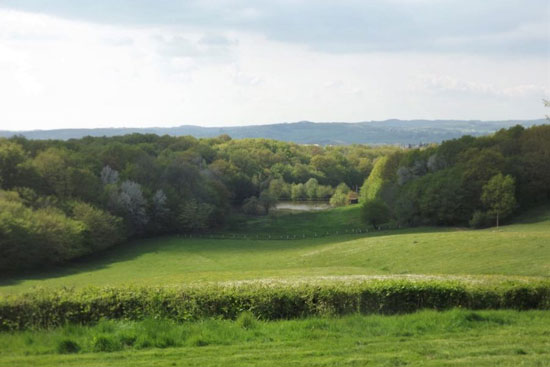 Property Location