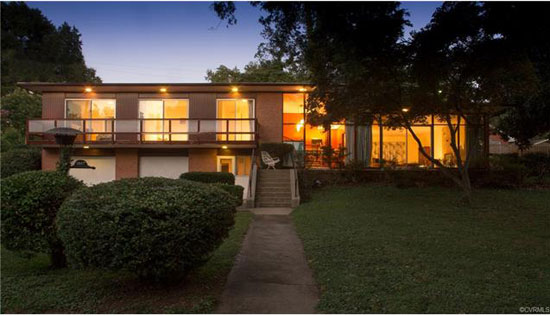 If you like your houses straight of the 1960s, then you'll fall head over heels for this midcentury modern property in Richmond, Virginia, USA.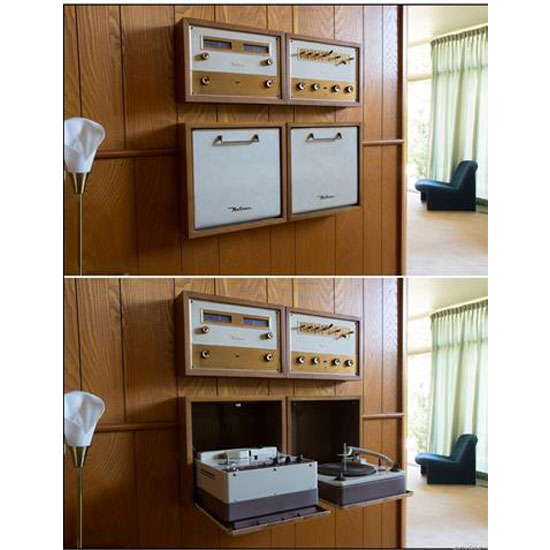 This is as 'time capsule' as it comes, with the house, dating from 1960, seemingly untouched over the subsequent 56 years. That obviously means some very special period details.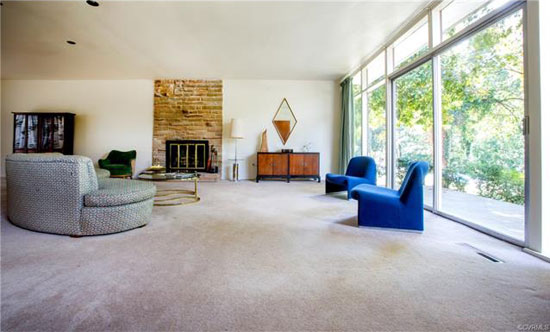 Of course, you have probably noticed the original kitchen (and cooker) in our photos, as well as those period bathrooms. But we also love the fact that this place still has the original built-in audio system in place. Not just that, the basement is, as the agent says, 'straight out of a set from Mad Men' with a long 'S' curved bar, custom built-ins, and an additional recreation area. Amazing.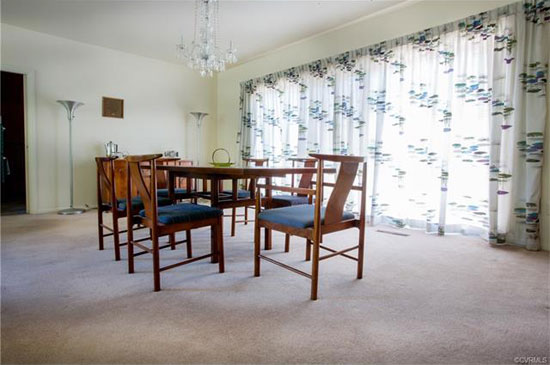 The rest of the house certainly doesn't disappoint, with a wonderful period staircase, original light fittings, a scattering of 1960s furnishings throughout (we're not sure if they are part of the deal), full height windows and so much more. More images are on the listing and we recommend you take a couple of minutes to check them out if you can.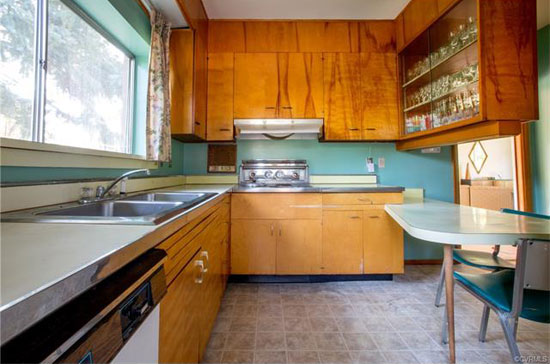 Of course, this is a substantial living space too. The interior covers around 3,870 sq. ft. in total, with large expanses of glass boosting the light in the open living / dining area. Yes, it needs a refresh, but really it's a case of updating the decor to make it into something really special.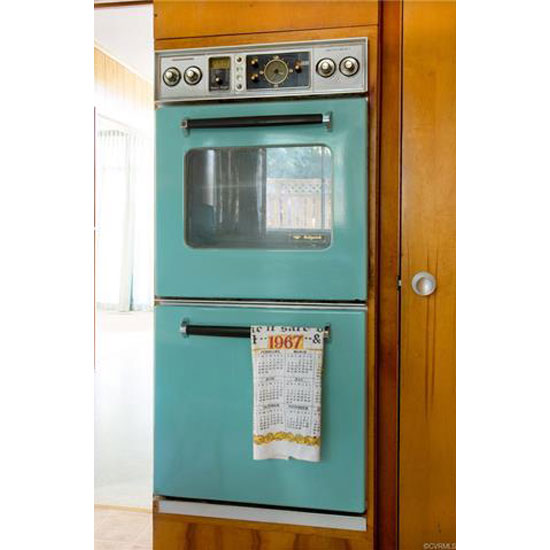 Four bedrooms too, one of which is a 'generous' master suite, as well as those well preserved bathrooms. Ok, bathroom technology might have moved on a little on 50+ years, but it would be nice to see at least part of that preserved in some way. A cantilevered upper balcony also spans the second floor, giving all front bedrooms access via wide sliding glass doors.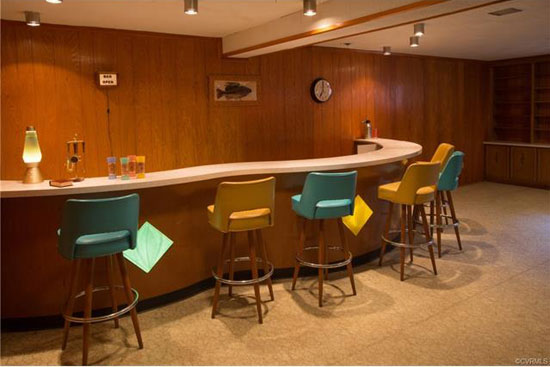 As we mentioned, a very cool 'den' in the basement, which looks like 'party central' to us. Yes, we'll over like a shot if you drop us an invite.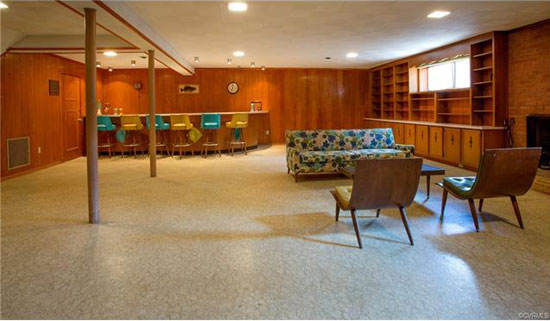 Outside space includes a front concrete porch and rear patio, with more space available should you want to boost the garden or even add a pool. A paved driveway also takes you to a two car attached garage.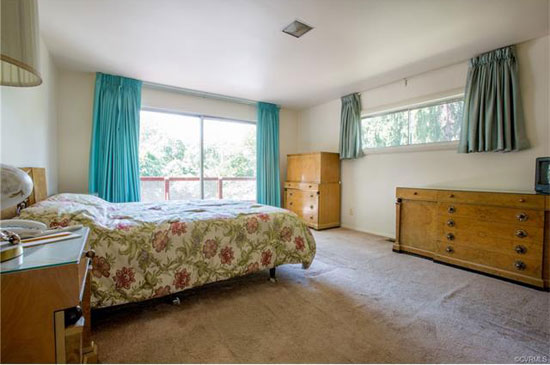 $450,000 is the asking price for this house lost in time. Admittedly we work on UK prices mentally, but that still sounds like a good deal to us.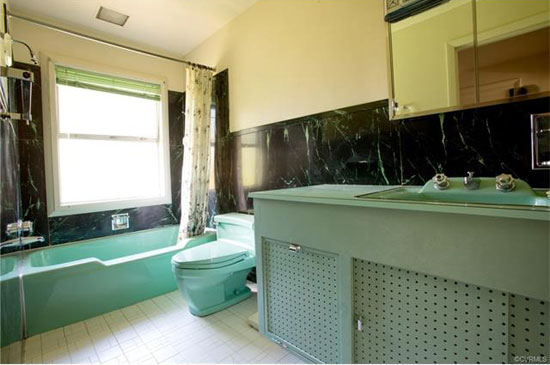 Images and details courtesy of Estately. For more details and to make an enquiry, please visit the website http://www.estately.com/listings/info/1807-hampton-street.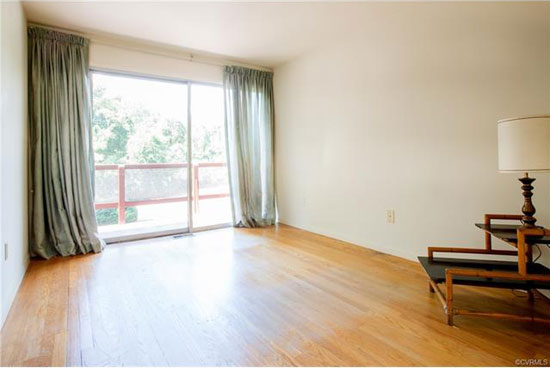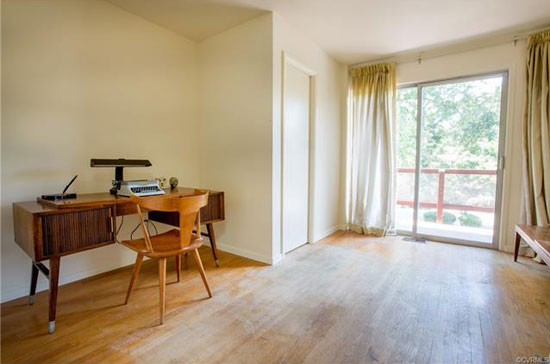 Property Location