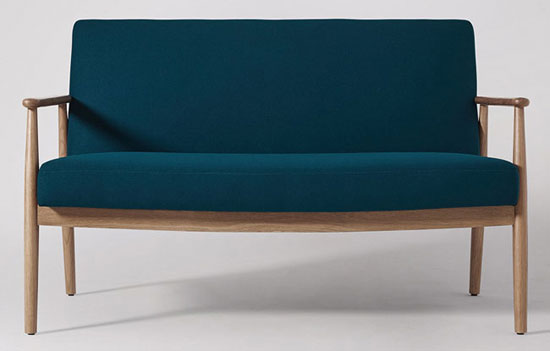 This first landed in 2015 as a limited edition and seemed to sell through pretty quickly. If you missed out, you will be pleased to know that the Karina Scandinavian-style sofa is back at Swoon Editions.
In fact, it is back in two colour options, a marine and a granite. Thankfully the design is unchanged, with the Karina still looking like the kind of thing you would find in a 1950s Scandi modernist home, but without the price of a vintage piece.
Anyway, a curved oak frame and woollen upholstery, not to mention bags of style. Each colour is limited to just 10 units and each sells for £499.
This time both colours are limited to 10, with the price of each at £499.
Karina sofa in marine at Swoon Editions
Karina sofa in granite at Swoon Editions