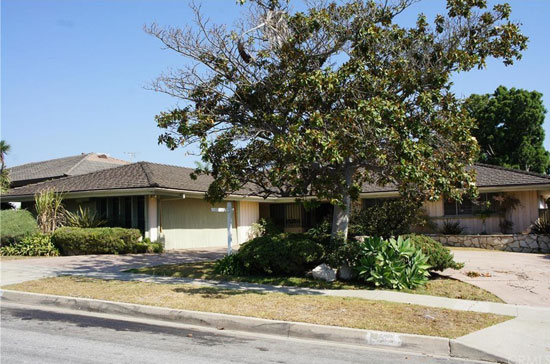 Now this is wonderful. This was Ike and Tina Turner's midcentury home in View Park, California, USA and judging by the photos, it hasn't changed much since.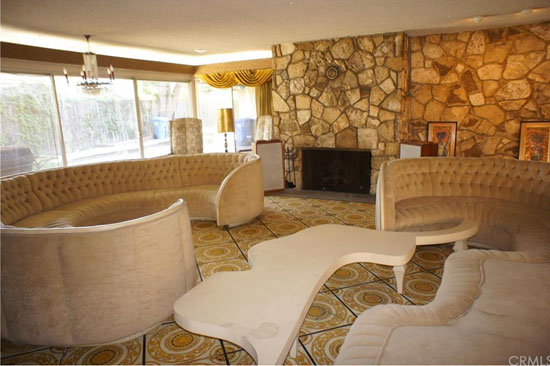 In fact, this is something of a time capsule from the 1970s, which is pretty much when Ike and Tina left the place. According to Curbed LA, the owners have confirmed that much of what you see in the house has been there since they purchased the place, including the circular bed and the curved sofas.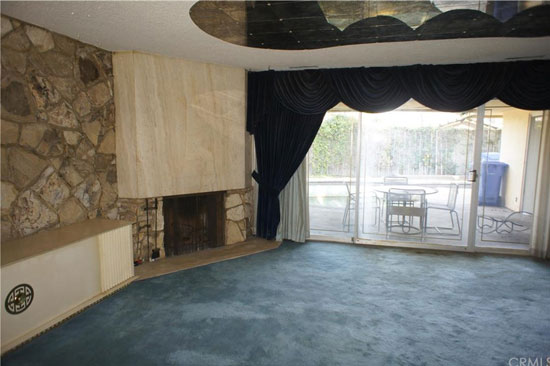 It's perhaps no surprise that the house was used for the filming of 'What's Love Got to Do With It', the film based on Tina Turner's rise to fame and the breakdown of her relationship with husband Ike.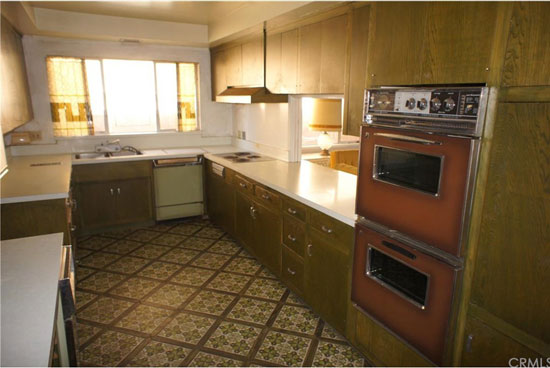 Saying that, it isn't clear whether the furnishings are staying, so you might want to look beyond that and look at the house itself if you are a potential buyer.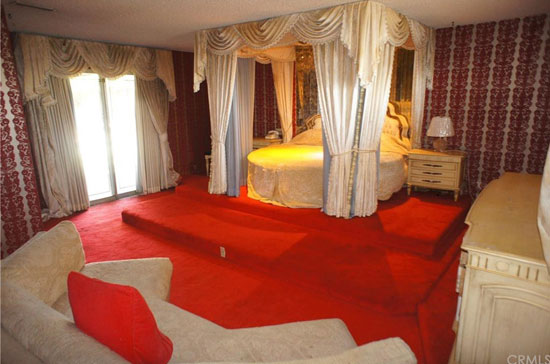 That's a house dating back to 1956 with double door entry, a living room with stone fireplace and sliding glass door onto a patio as well as what's described as a 'huge' family room with another stone fireplace, a waterfall with pond and a wet bar with built-in fish tank. I know, how '70s is that? Both are out of commission, but could be put back into action if required.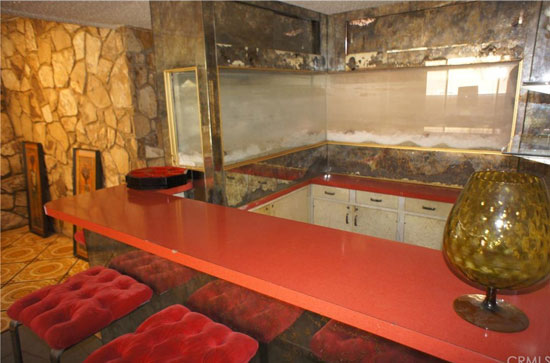 The kitchen (with breakfast nook) is more '60s than 1970s, but still with retro appeal. It also has a built-in desk and a 'pass thru' to the dining area. A utility is just off there, as is access to the oversized garage.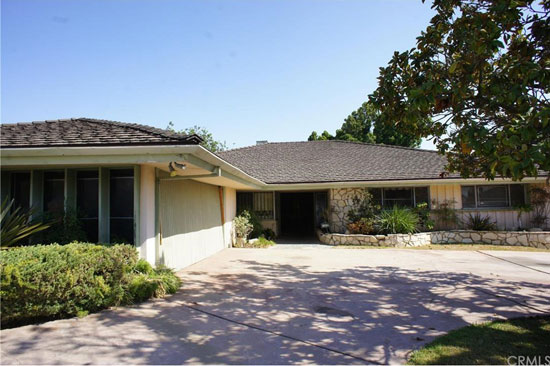 The master bedroom really is something special, with an elevated pedestal for the bed and multi-coloured overhead lighting. Also in there is a triple glass door mirror wardrobe and a sliding glass door onto the patio and pool area. Three further bedrooms too, one of which is being used as an office right now.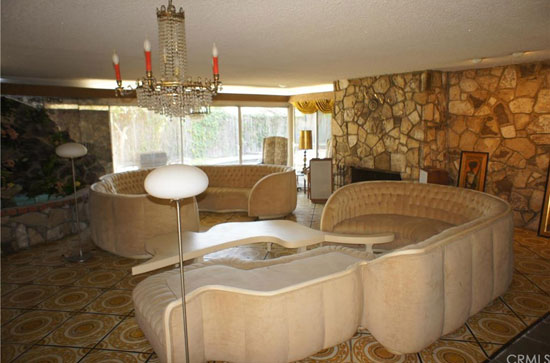 Did we mention it has a pool? Yes we did, but you might have missed it. The house also has a circular driveway at the front of the property too.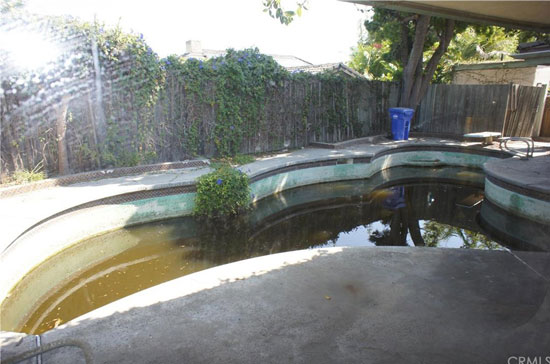 If this is your kind of house or you just love Ike and/or Tina, it is on the market for $999,000.
Images and details courtesy of Redfin. For more details and to make an enquiry please visit the website.
Via Curbed LA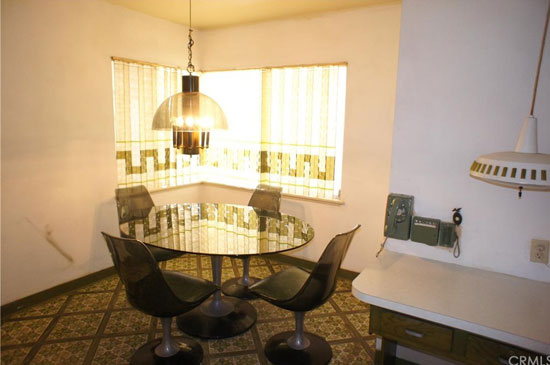 Property Location