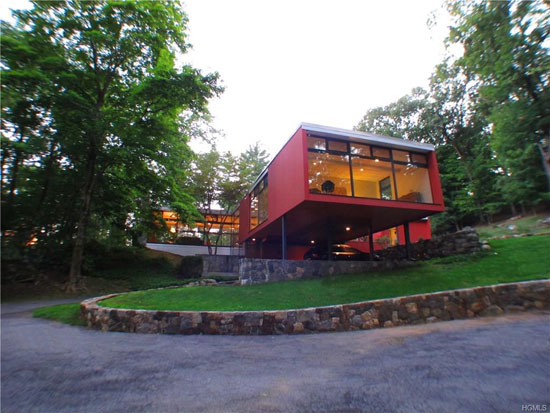 The influence of Mies van der Rohe is certainly at work on this 1950s modernist property in New Castle, New York, USA.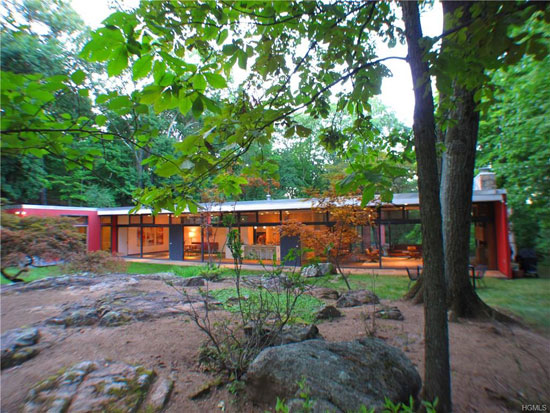 He wasn't the architect behind it though. In fact, we're not sure who was. The agent point to the property 'embracing the architectural principles' of the great man, but doesn't actually say who did design the place. We haven't been able to find a record either, but if you know, please get in touch and we will amend accordingly.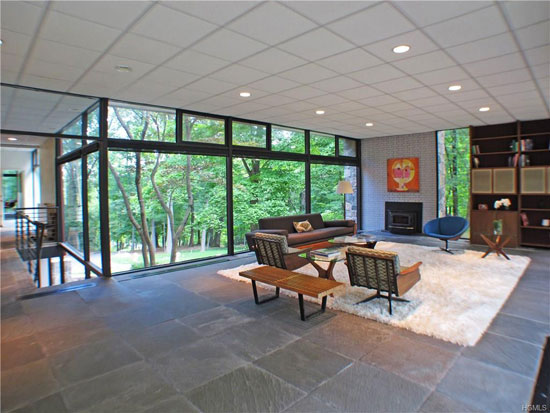 Amazing to think that this place was built back in 1955. Even today this looks like the house of the future. Although that could in part, be down to the renovation work.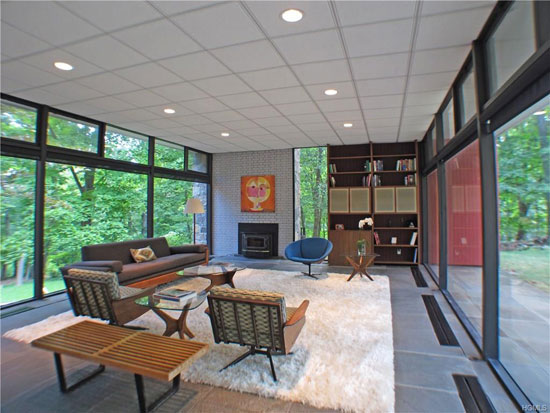 Yes, this is still bold, midcentury modernism, but much of the interior is all about contemporary living. The fact that this space has transferred so well to the modern era says everything about the design and the (as yet unknown) architect.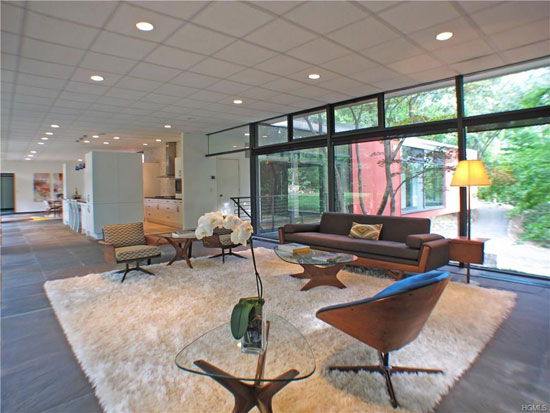 Inside is all about the light and open space, the latter of course down to the expanse of glass present here. Lots of flexible space too, along with modern-day amenities such as the modern eat-in kitchen, updated bathrooms and a home cinema room. Love the car port under the house too.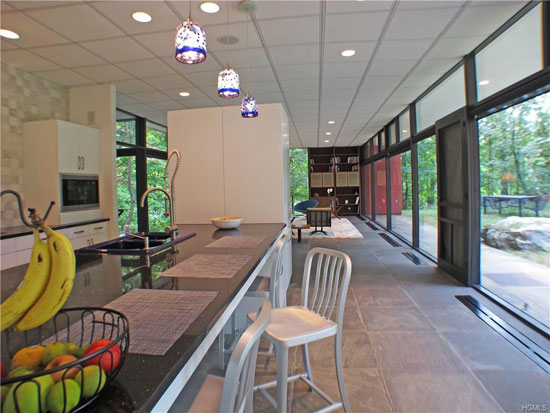 As for space, that covers around 3,542 sq. ft. and includes four bedrooms, two bathrooms and more than enough reception space you would imagine, not least with the main living room / kitchen area, which is absolutely huge.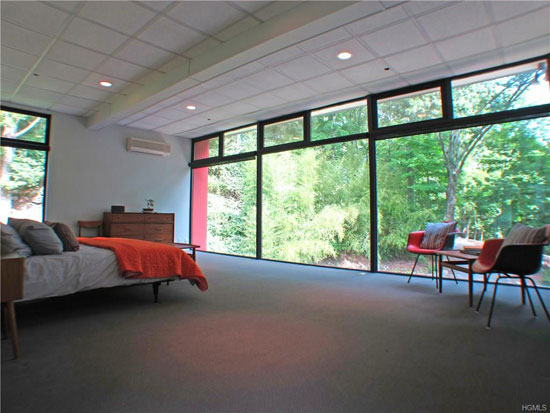 Outside is around an acre, which should mean much-needed privacy as you strut around your glass box day and night.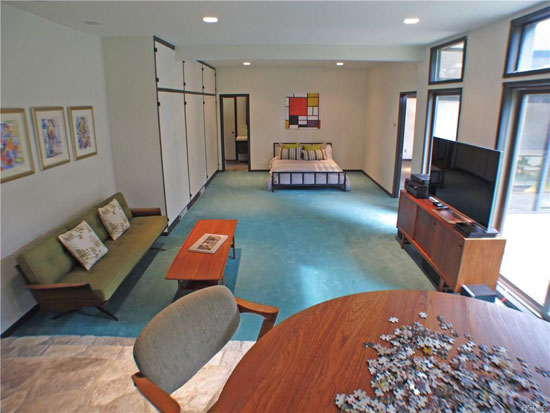 If it works for you, the asking price is $1,350,000.
Images and details courtesy of Estately. For more details and to make an enquiry, please visit the website.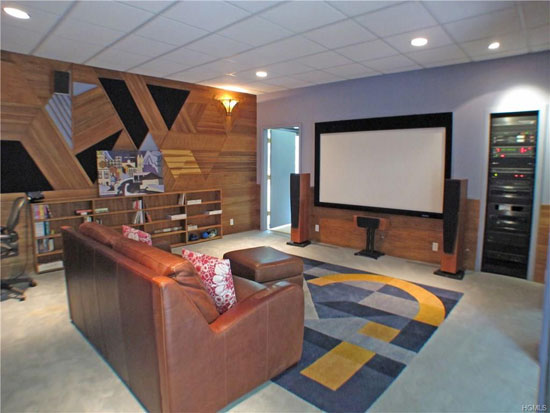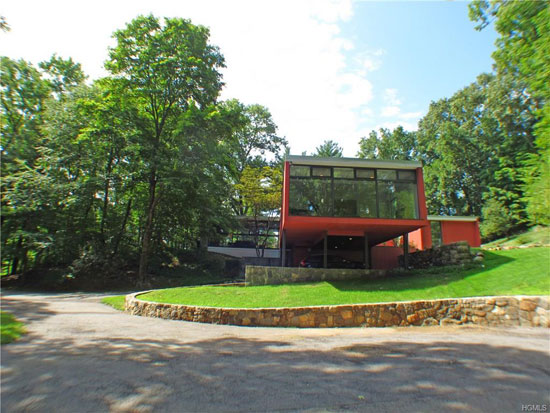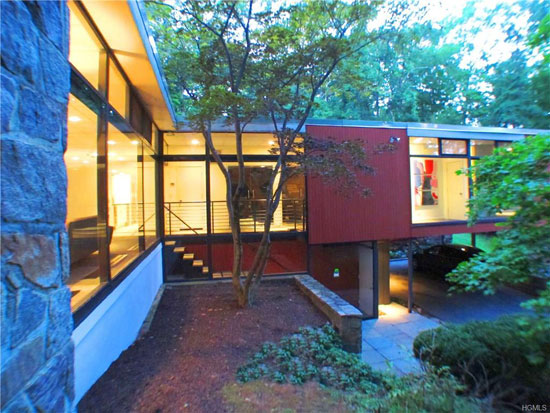 Property Location