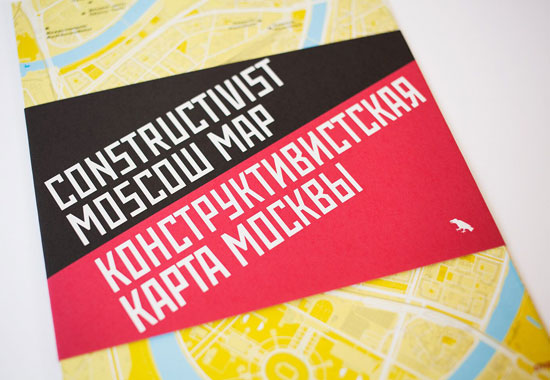 After the success of the Brutalist London Map and the Art Deco London Map, Blue Crow Media has moved a little further afield. In fact, with the Constructivist Moscow Map, a lot further afield.
Produced in conjunction with Natalia Melikova of The Constructivist Project and Nikolai Vassiliev of DOCOMOMO Russia, this is a celebration of Moscow's avante-garde architecture.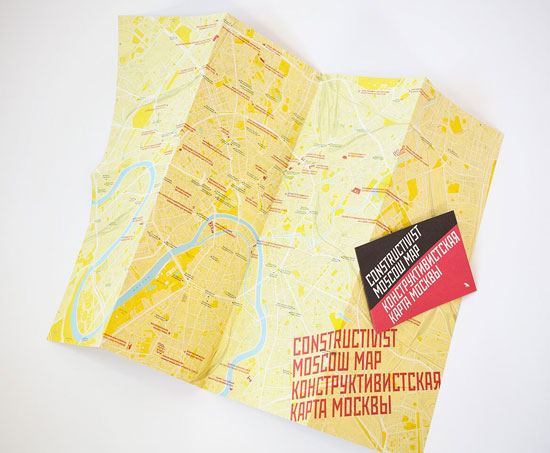 Specifically, this is a dual language (English and Russian) guide featuring 50 amazing examples of constructivist  architecture from the likes of Melnikov, Ginzburg, Shukhov, the Vesnins and more and including buildings such as Melnikov House, Narkomfin, Shukhov Tower and the Izvestia Building.
Each example comes with a location, the year or years built, details of the architect and of course, photography, which is the work of Natalia Melikova.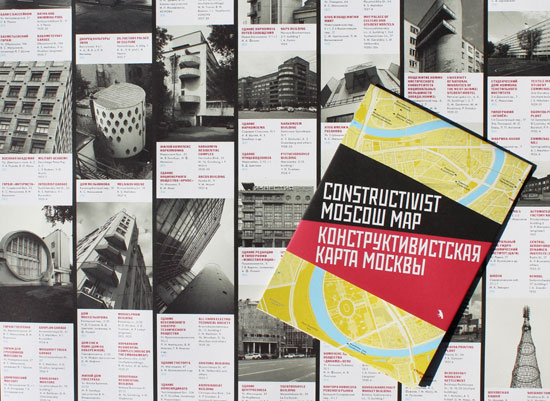 According to Natalia Melikova and Nikolai Vassiliev: 'The Russian avant-­garde was one of the most intense and creative art and architecture movements of the 20th century.'
'The range of building types of Russian avant­garde architecture was vast and diverse and included office and administrative buildings, schools and institutes, garages, workers' clubs, bathhouses, industrial canteens, residential quarters and experiments in communal housing. This map highlights over 50 of the most influential examples.'
If you want to check them out too, the two-sided map is available right now, selling for £8 plus postage. You can buy one directly from the Blue Crow Media website.