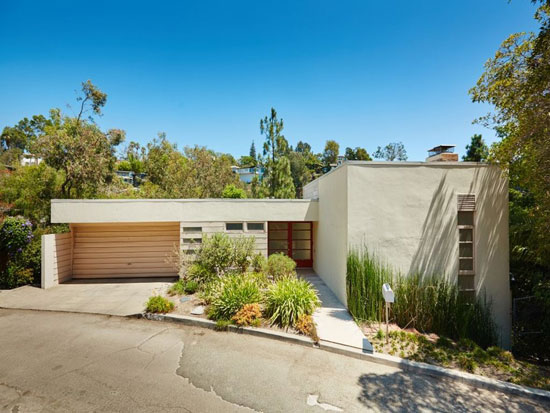 We don't feature many US houses of this era, not least because we don't see too many that are well preserved. Thankfully the 1930s Ansalem A. Ernst House by Gregory Ain in Los Angeles, California, USA ticks that particular box.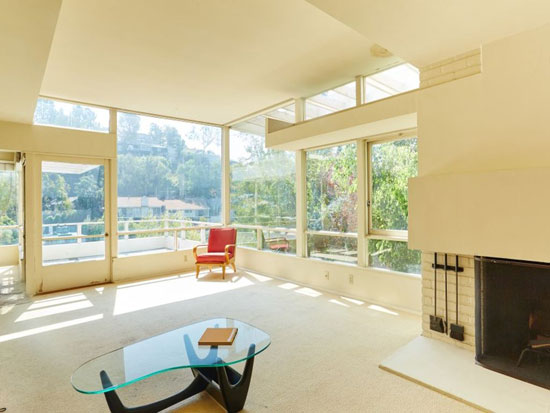 Listed as a Cultural Monument in LA, this slice of old school modernism dates back to 1937 and is on the market for the first time in around 20 years. Not exactly sure how many times it has changed hands overall, but I would guess not too many judging by the condition of the house.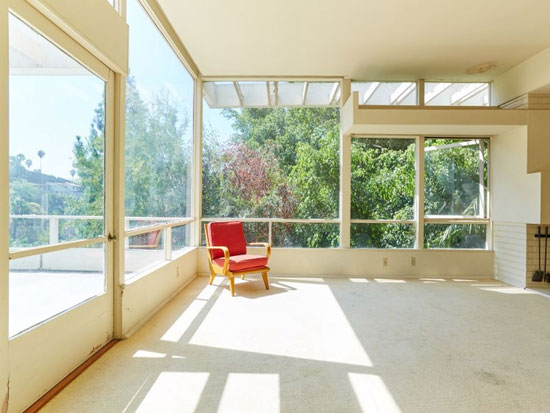 If you want to do a compare and contrast, there is an image from its original era at the bottom of the page. If you want more, there are more vintage shots on the agent's listing. Basically, time and past owners have been very kind to it.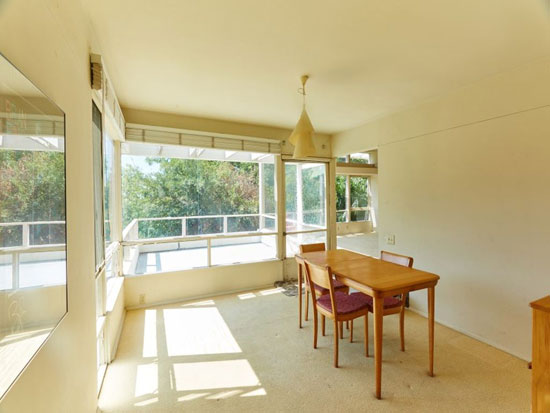 Perched on what seems a rather steep bank, the house has great views out over that canyon, as well as space above on what is described as a 'wide lot' with mature trees and meandering paths.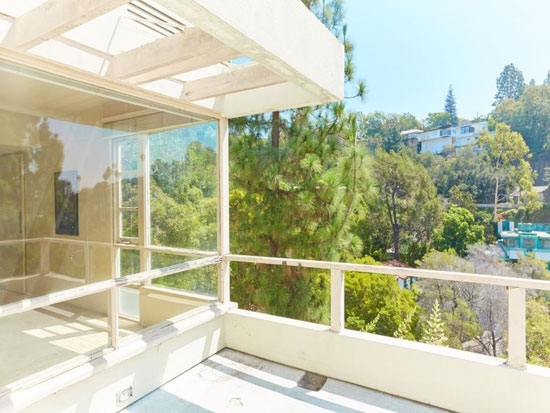 As for the architecture, that flows from inside to out thanks to the extensive glazing and outdoor decks. High ceilings too, which is always nice to see.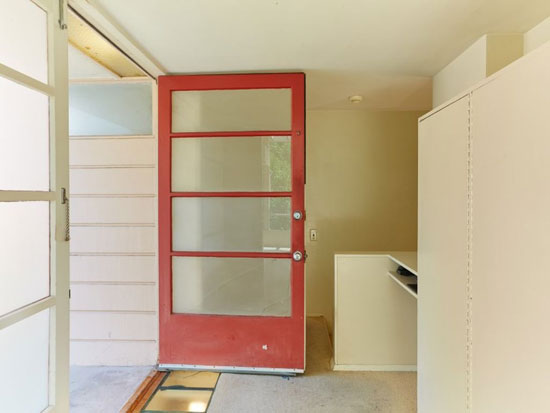 Plenty of originality as we said, including the doors, the fireplace and original cabinetry in the kitchen. I think there is perhaps a need to upgrade some parts of this place, but essentially this is pretty much a blank canvas, just waiting for someone to come in and add a few finishing touches. Anything more extreme would perhaps take away the character.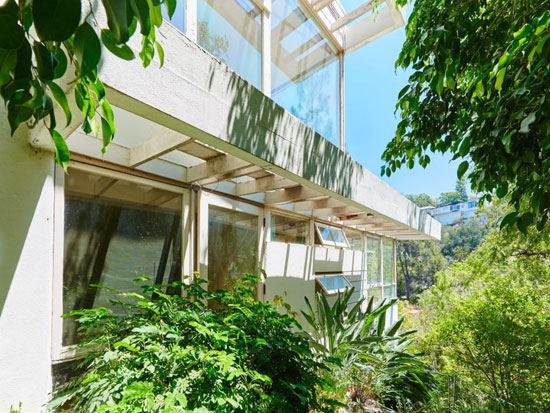 Good amount of space too. 2,082 sq. ft. in total, with a main level consisting of an 'under-lit entryway', which leads into a living room with the expansive walls of glass and a dual level fireplace, with access to the outdoor deck. The well-preserved kitchen is also on this level, along with a 'breakfast nook' complete with panoramic view. On the lower level, the bedrooms feature large windows and more outdoor access.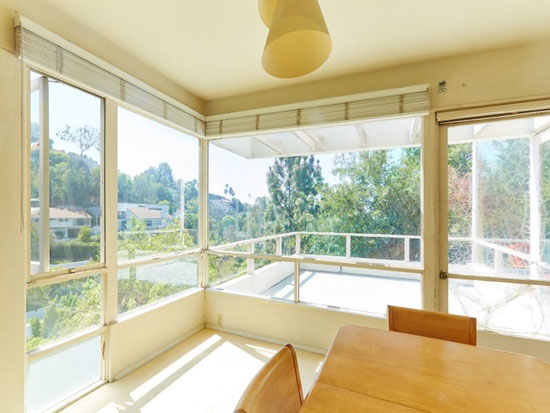 Absolutely love this place, with the only downside perhaps being the price, which reflects a sought after position / location. It is on the market for $1,799,000.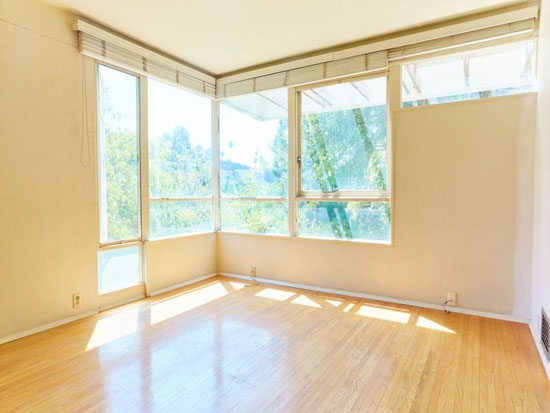 Images and details courtesy of Zillow. For more details and to make an enquiry, please visit the website.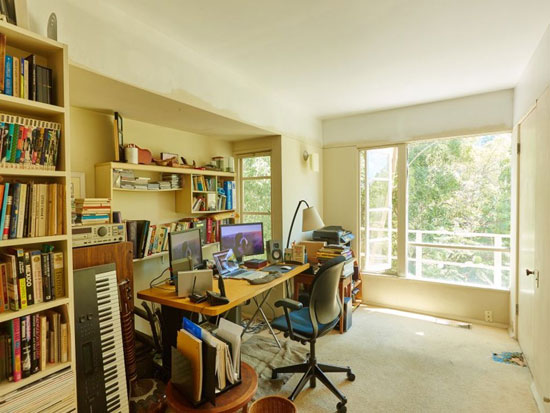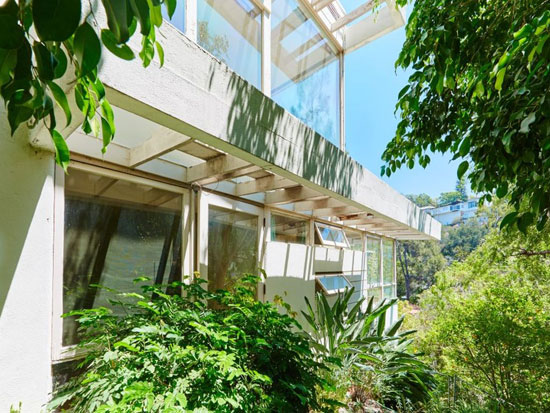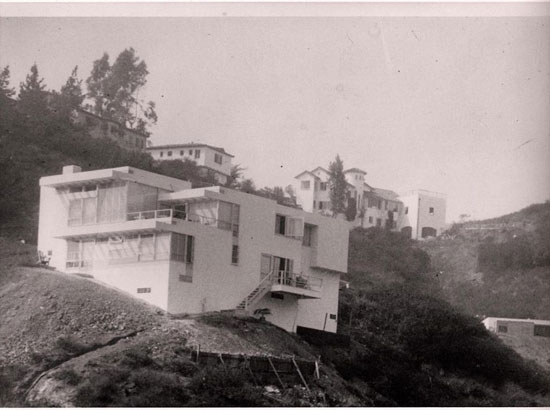 Property Location