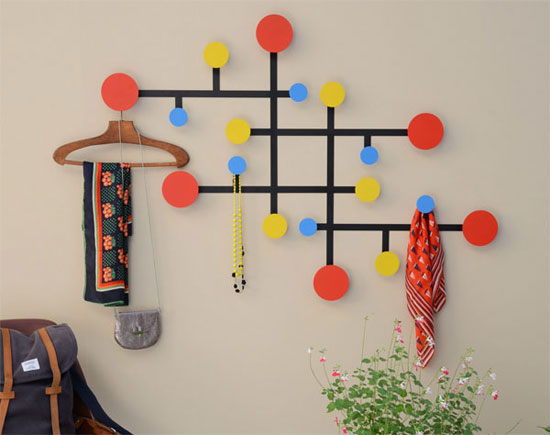 It could be art, it could be design. In fact, the Piet coat stand by Presse Citron might well be both.
Of course, this is storage inspired by the artwork of Piet Mondrian (hence the name), available in different size configurations, but both using a black steel structure and coloured discs to recreate his iconic art.
If it's something you need to brighten up your hallway, prices start at £34 online.
Find out more at the Made in Design website
Via Retro To Go