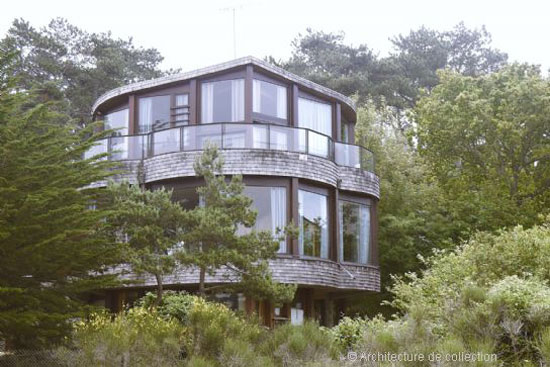 How does the idea of a house based around a pack of playing cards grab you? If it does, you might want to check out this 1970s Martine Abraham-designed modernist property near Cap Frehel, Brittany, France.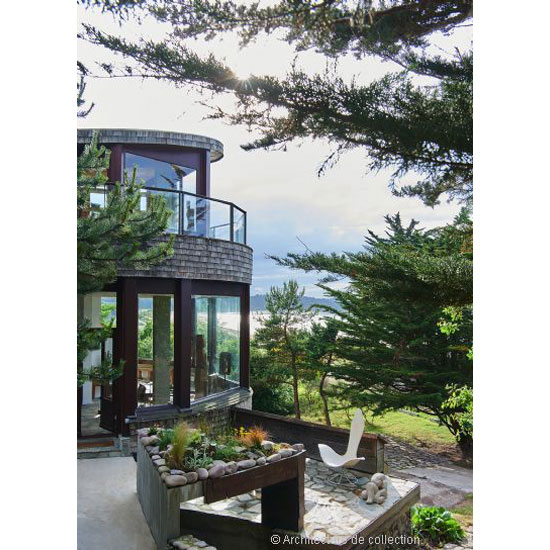 According to the agent, the design is dictated by playing cards. The ground level is in the shape of diamonds, the first level clover-shaped (clubs), the second level in the form of spades and last, but certainly not least, the house has a heart-shaped roof. We're not sure why, but we do love it when we see something out of the ordinary like this.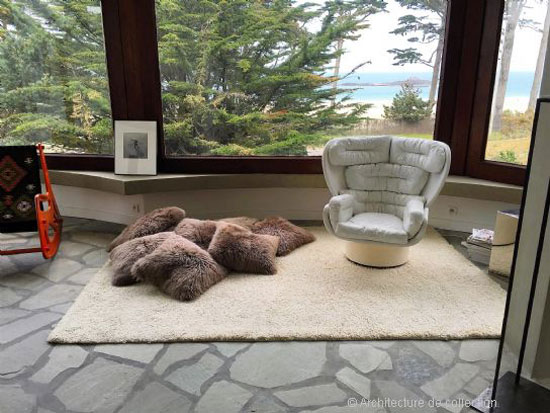 The house offers amazing views, presumably over the nearby peninsula and architecture designed to take full advantage of them. More on that in a moment.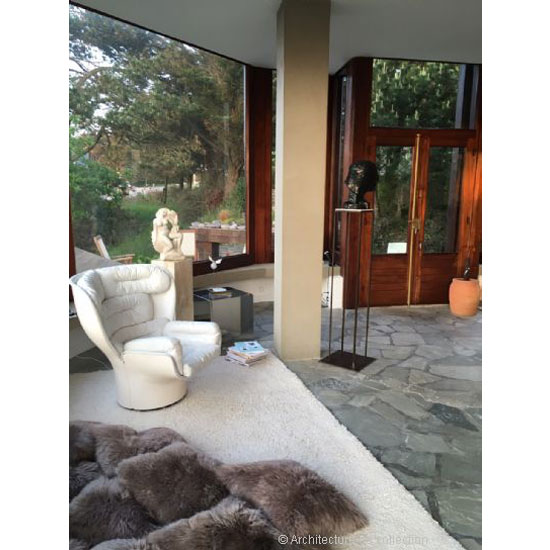 For now, let's focus on iving space, which is  around 200 sq. metres in total over those three levels. One floor hosts some circular living space facing the sea, as well as the kitchen. Up a level and you'll find a large bedroom with dressing room and bathroom, which is 'completely surrounded' by an outdoor walkway.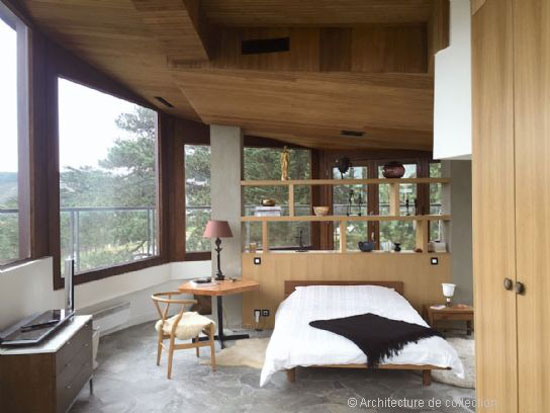 The ground has been converted into a 'separate studio' with bedroom, kitchen and bathroom. A garage and a workshop complete the layout, along with 1,700 sq. metres of landscaped garden beyond.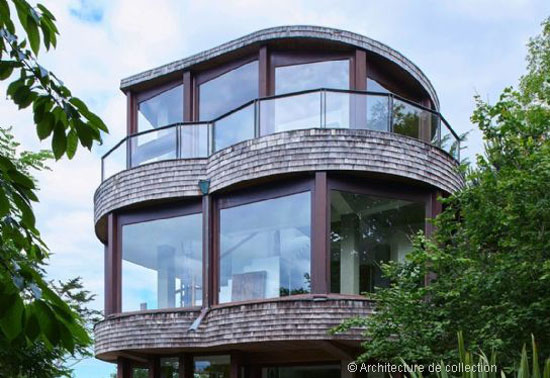 Anyway, those views. The house is glazed all around, so 360-degree views are available (which is ideal in a scenic part of the world), while the facade is covered with 'small exotic wood tiles' that act as 'natural thermal insulator'. Great when the temperatures dip.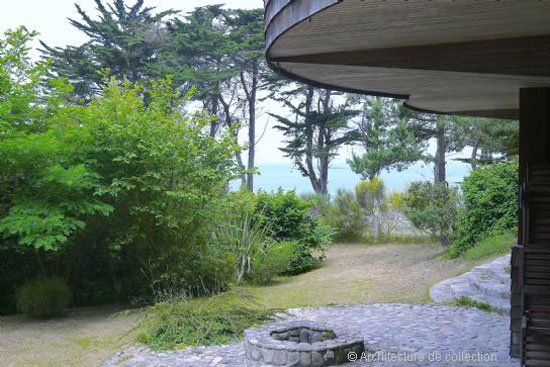 Interesting, unique and rather cool. If the move to Brittany appeals, €845,000 is the asking price.
Images and details courtesy of Architecture de Collection. For more details and to make an enquiry, please visit the website.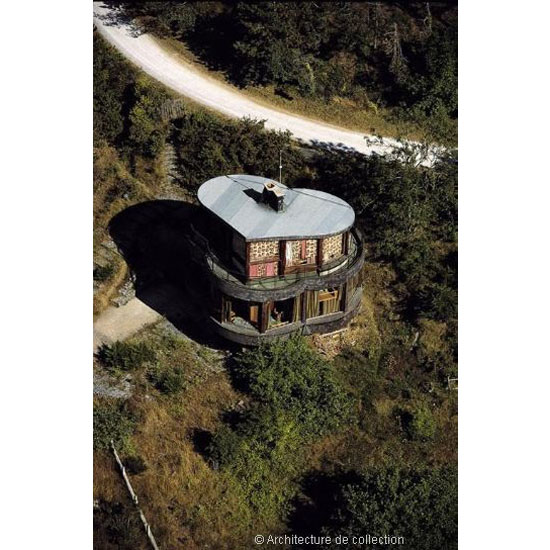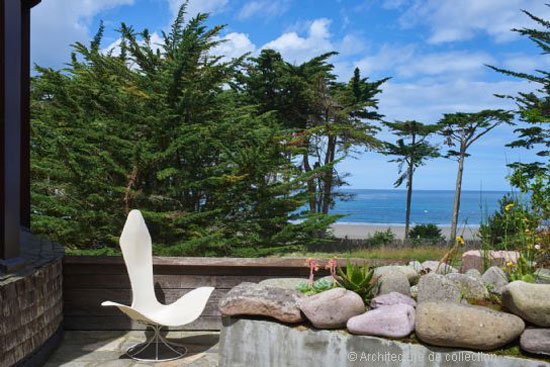 Property Location