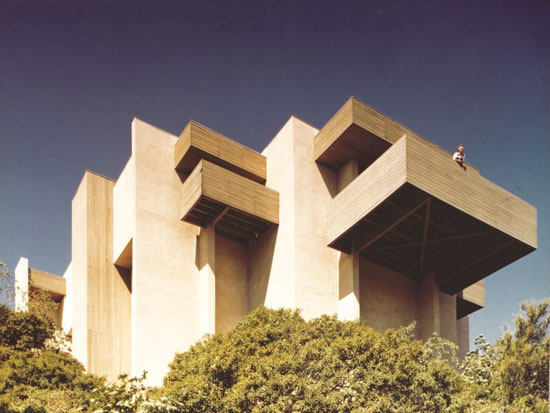 When you see the words 'offered for sale for the first time ever' you always expect something special. Thankfully The Hollis House in Pasadena, California, USA doesn't disappoint.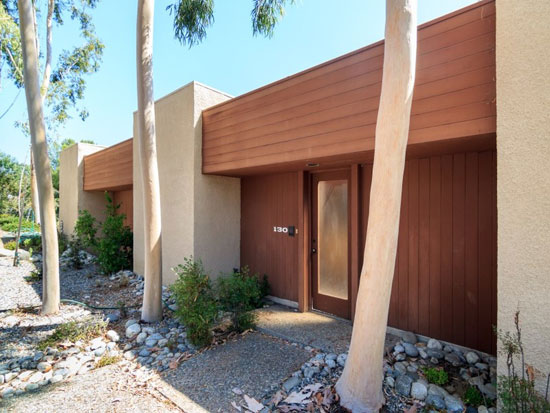 Why is something up for sale so special? Well, there's no reason why it should be. But from our experience, people who commission a house tend to keep things just as the architect intended. After all, that's what the buyer wanted in the first place.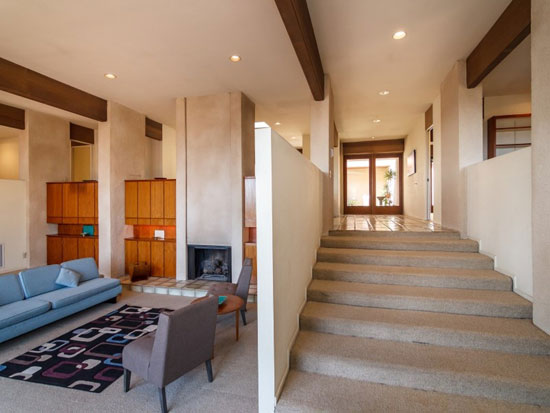 That seems to be the case here, with the houser described as being in 'virtually original condition'. Something borne out by the photos on the listing.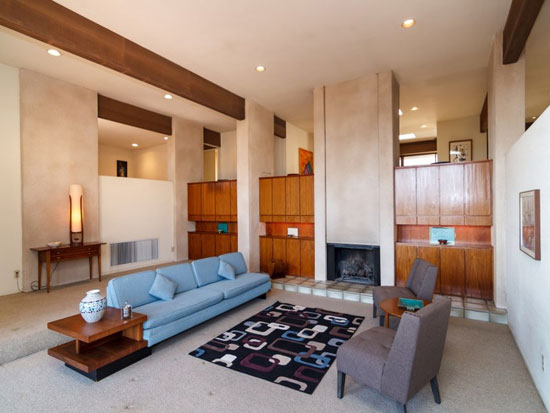 Of course, that first photo shows the most eye-catching feature of this 1978 Buff and Hensman design, with the decking apparently designed to take in the 'eastern panoramic views' of the Annandale golf course, the city of Pasadena skyline and the San Gabriel mountains.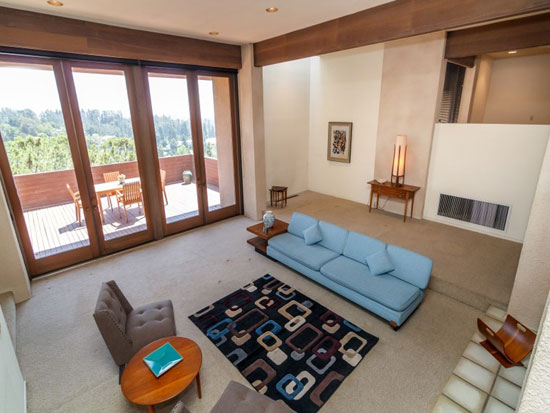 Of course, that's not the only selling point of the property. Once inside, you'll notice the open spaces, fairly high ceilings, lots of sharp angles and straight lines, period fitted furnishings and an originality that's hard to recreate.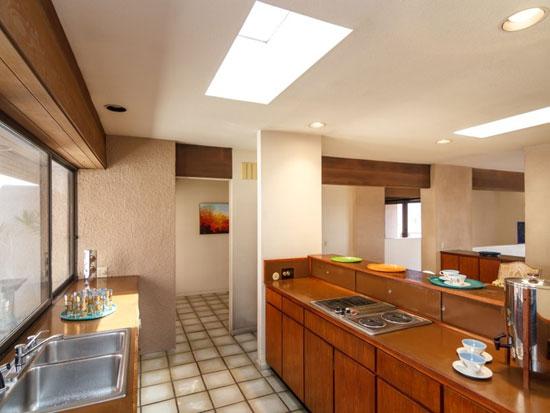 You might need to upgrade things here and there (the kitchen and bathroom areas spring immediately to mind), but this is a real opportunity to pick up something special and something relatively untouched that's just in need of a refresh.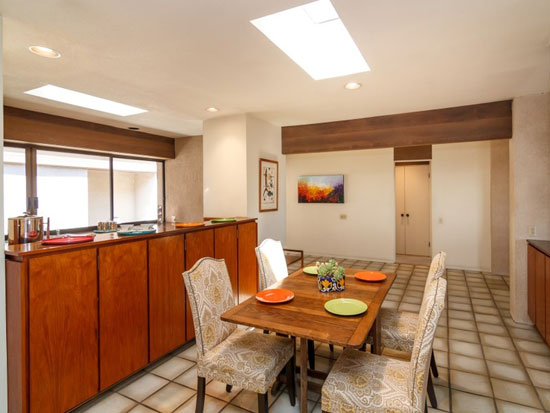 As for the living space, that covers around 2,287 sq. ft. in total. You enter through a walled private courtyard and step inside what is largely an open plan living space.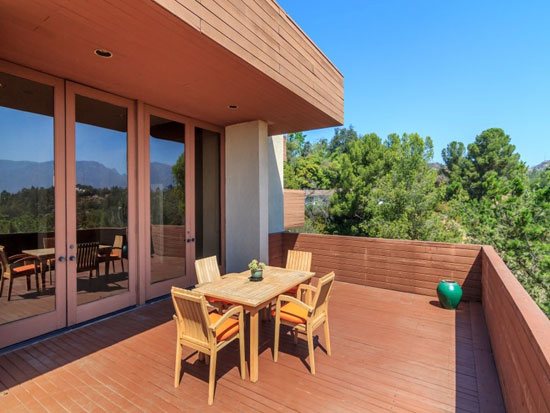 The attached garage, kitchen, dining room and all three bedrooms are at street level, while a wide stairway leads down to what's described as a 'dramatic living room' with 12′ ceiling, built in cabinetry, 10′ tall glass doors and access to that wonderful deck area, all of which is 'designed for entertaining'.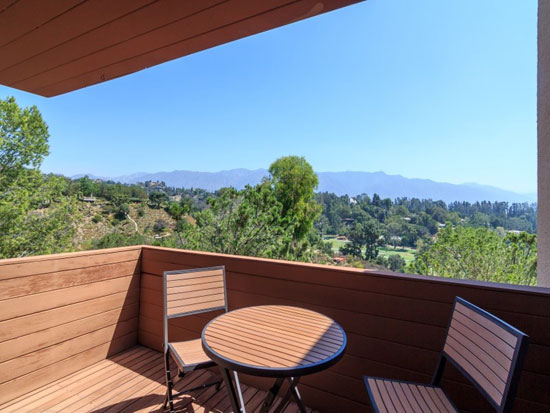 $1,450,000 is the asking price of this place.
Images and details courtesy of Zillow. For more details and to make an enquiry, please visit the website.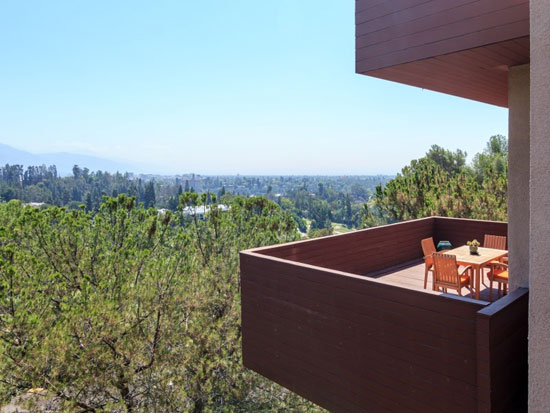 Property Location