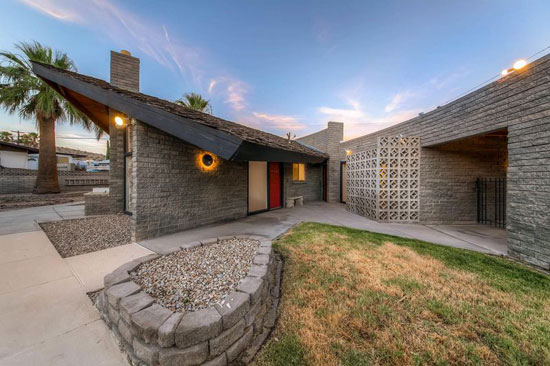 Always good to see an FLW up for sale, although this 1960s Frank Lloyd Wright-designed property in Boulder City, Nevada, USA has a slightly more complicated past.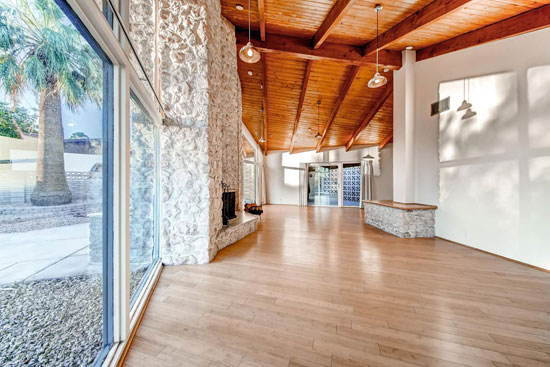 According to Curbed, the house dates back to the early 1960s, with the original concept designed by Frank Lloyd Wright. However, the design was modified to 'fit the lot' by Harry Thompson, who was a student of Frank Lloyd Wright in the 1950s.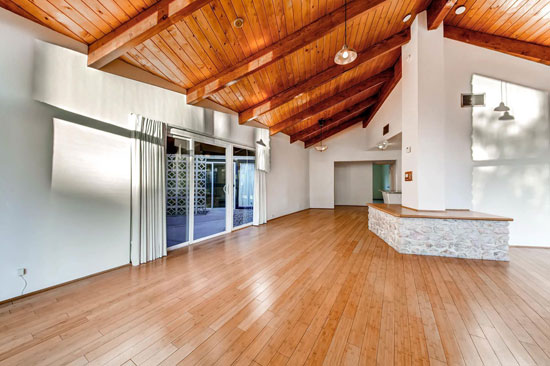 There was another twist too. The original buyer went bankrupt, so effectively never lived in it, instead passing on the house to the second owner (who helped sort out the bills). Thankfully, none of that adversely affected the architecture, which is as impressive as you would hope.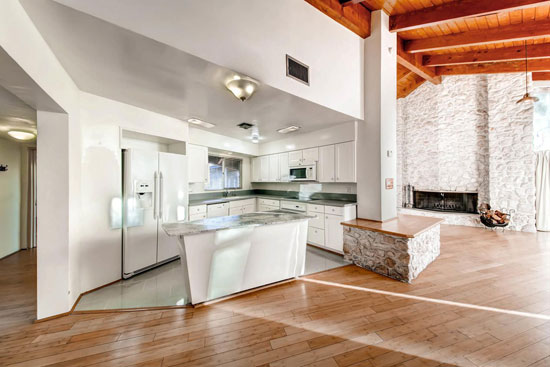 This 1963 build covers around 2,100 sq. ft. and comes with some of its original dramatic features still intact. The exterior is obviously one such feature of course, as well as the wonderful main living area with its wood-panelled ceilings and oversized rose quartz fireplace and high angled ceiling.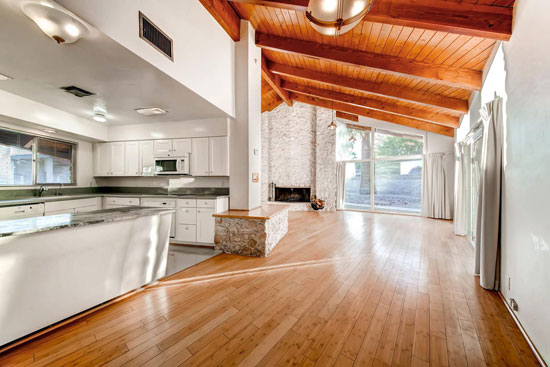 Elsewhere the house has been updated and renovated by the current owners over the past 20 years or so, with new flooring throughout, double glazing added, a new kitchen area (but retaining the original kitchen marble top on the kitchen island), updated bathrooms and a generally clean and modern finish throughout.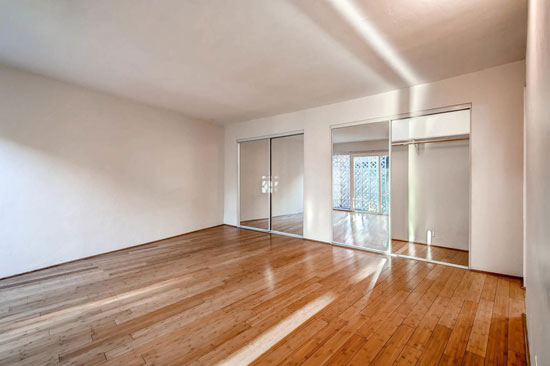 There are some quirky little details amongst all that, including an original burnished copper intercom system unit. So not a complete renovation, but certainly a significant update.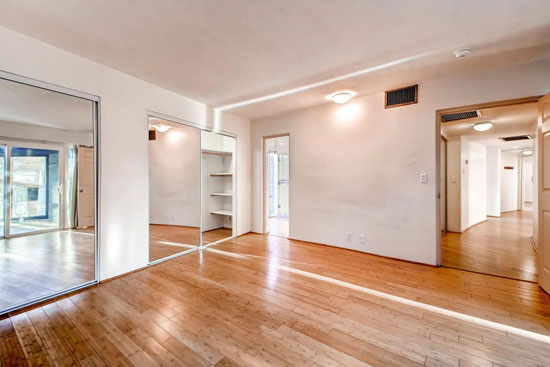 One other interesting feature about the house too. As it was built at the height of the Cold War, every wall was fully grouted with concrete and steel to protect against any bomb impact. In addition, a hole was dig for a bunker, although this was eventually used for a pool instead. Probably a wise move.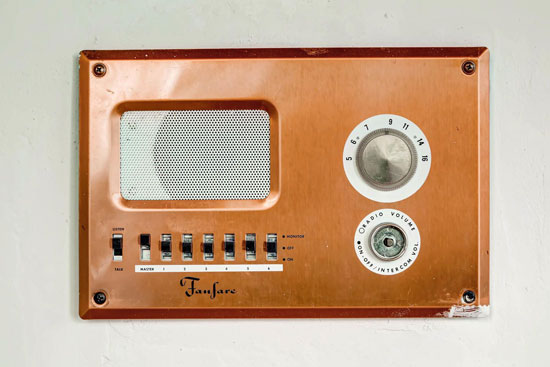 Anyway, three bedrooms, three bathrooms and that amazing living area, with around 0.3 acres of land outside. $500,000 is the asking price, which translates to very little compared to UK prices for architect-designed homes.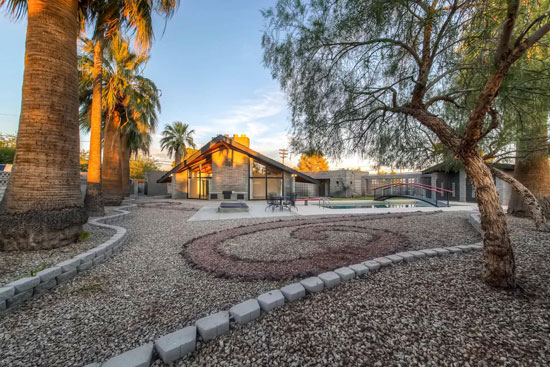 Images and details courtesy of Reality One Group. For more details and to make an enquiry, please visit the website.
Via Curbed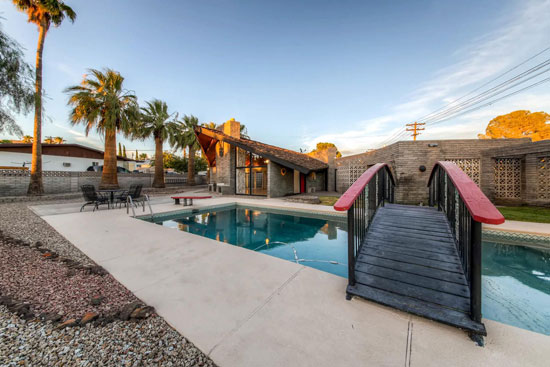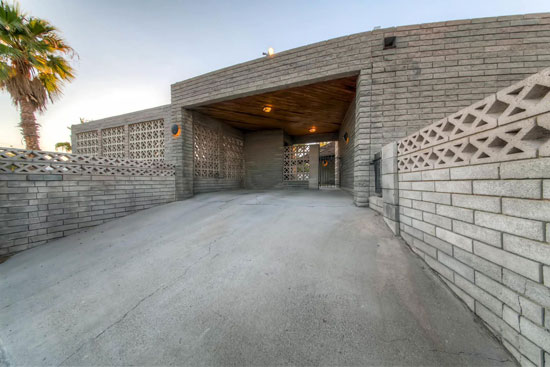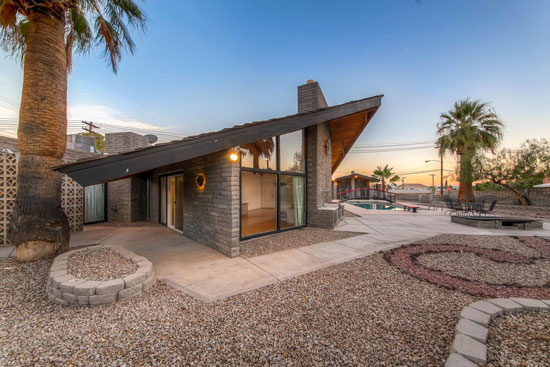 Property Location