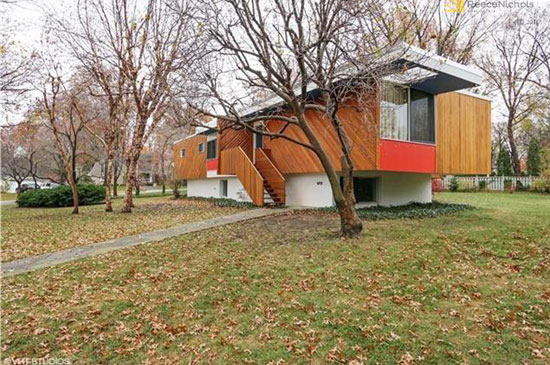 This is stunning. Which is a credit, of course, to the forward thinking of the architect as well as the people who have maintained this 1950s Marcel Breuer-designed Snower Residence in Mission Hills, Kansas, USA.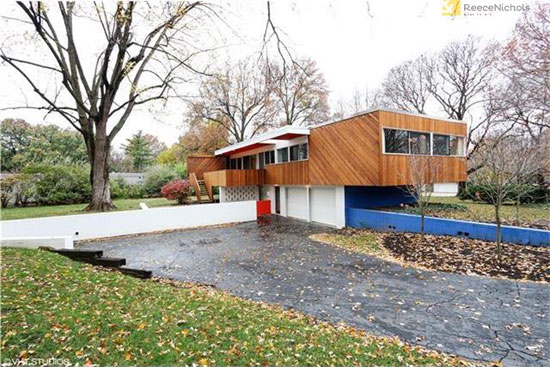 The house dates back to 1954, yet still looks to be a house from the present or future rather than a property built over 60 years ago. We can only imagine the thoughts of the locals who saw it all those years ago. I suspect a mix of shock and confusion.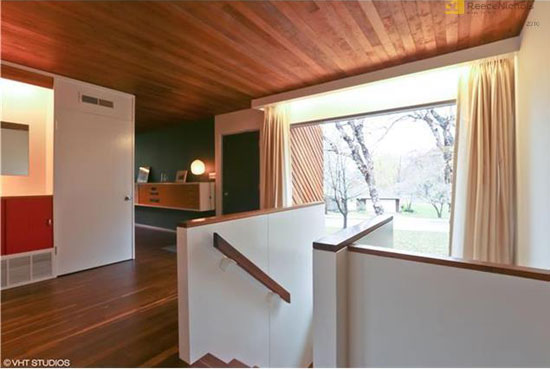 No doubting our thoughts. This is a prime example of a modernist master at his best, fulfilling the brief for the 'one-of-a-kind' home demanded by Robert Snower and his wife.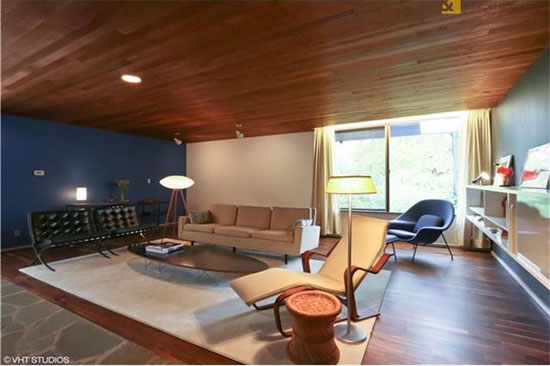 According to this piece from the agent, the home was in danger of being demolished due to rising land prices (an all too familiar story). But thankfully the current owners stepped in, picked up the house from the Snowers and went about restoring it to something approaching its original appearance.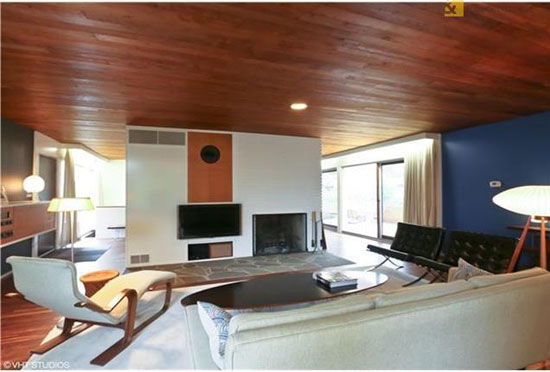 Of course, not everything was restored back to the 1950s. The renovation . restoration added in a new roof, a fresh interior / exterior paint and stain (in the original colours specified by Breuer), refinished walnut floors and what's described as a 're-imagined' kitchen with walnut countertops and new appliances. But overall, this is more restoration than update.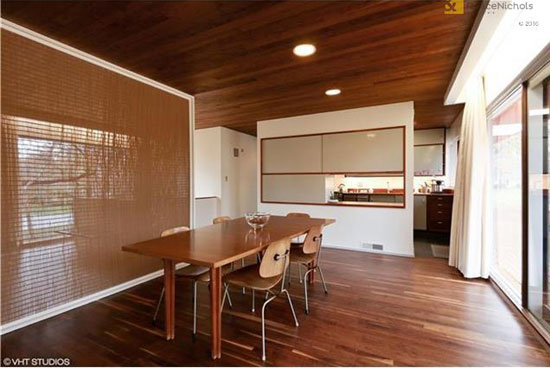 The integrity of the cantilevered exterior is there for all to see. Indeed, we suspect that's the case for much of the interior too and while not expressly mentioned in the listing, we would guess some original fixtures and fittings are still present too. They just look too good not to be. But check with the agent to confirm. Or better still, book a viewing if you are a serious buyer.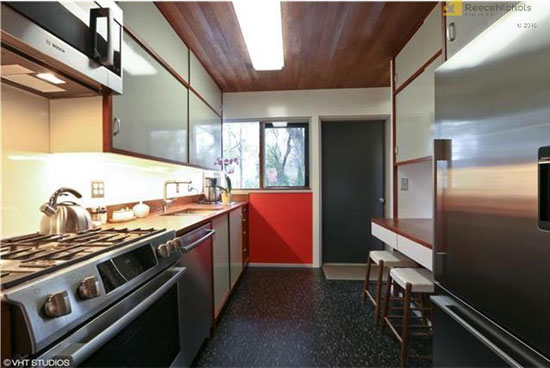 As for living space, there is around 1,776 sq. ft. of that, with a main floor offering a living room, dining room, kitchen, three bedrooms and two bathrooms all of which looks pretty open and light, the latter no doubt down to the oversized windows. A basement room, which hosts a family room, a further bathroom and  a laundry room.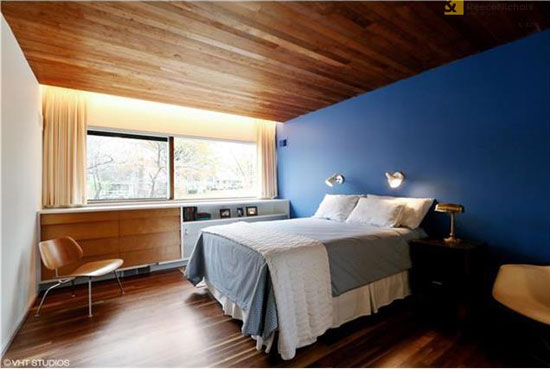 Outside is a plot of just over half an acre, as well as access to an attached outdoor seating area accessible from the main floor and a double garage.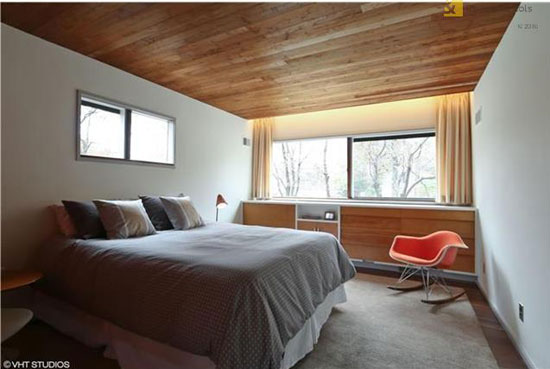 Further outdoor shots can be seen here and if you want to buy this place, it is on the market for $925,000.
Images and details courtesy of Reece Nichols. For more details and to make an enquiry, please visit the website.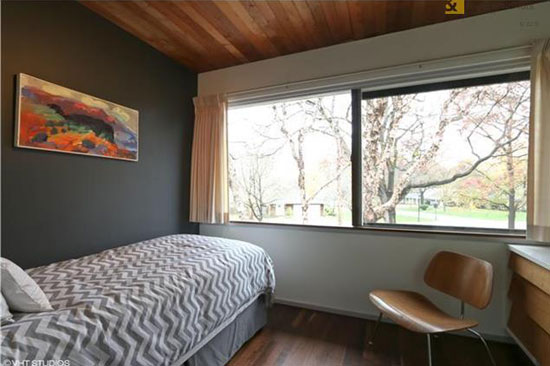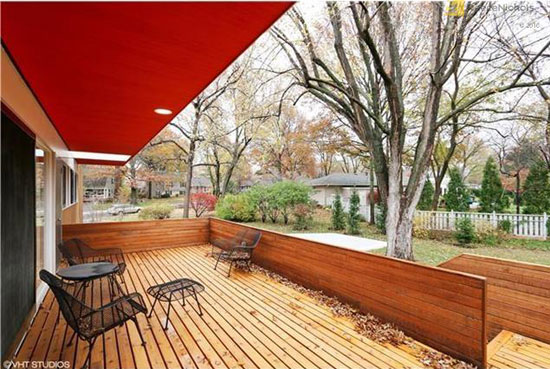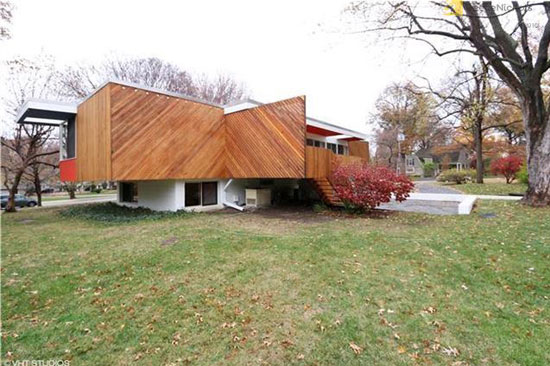 Property Location