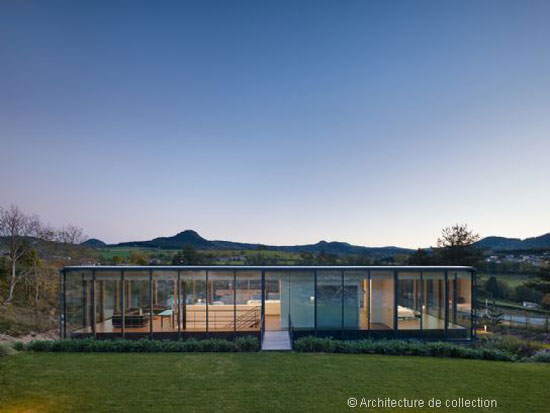 A spectacular Werner Sobek-designed contemporary modernist property in Le Puy-en-Velay, Haute-Loire, France is now on the market.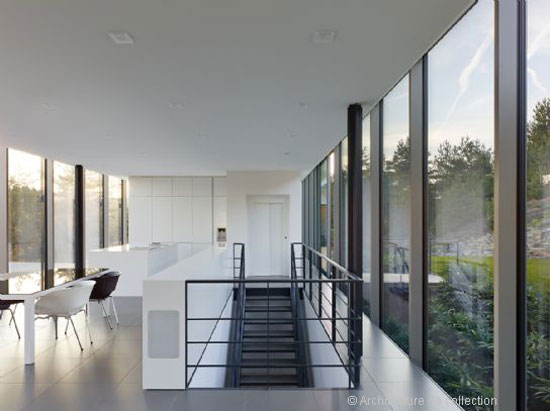 It dates from 2013, mixing glass and concrete to great effect and effortlessly blending into the landscape around and facing the mountainous scenery of Massif Central beyond. Yes, a setting every bit as amazing as the architecture.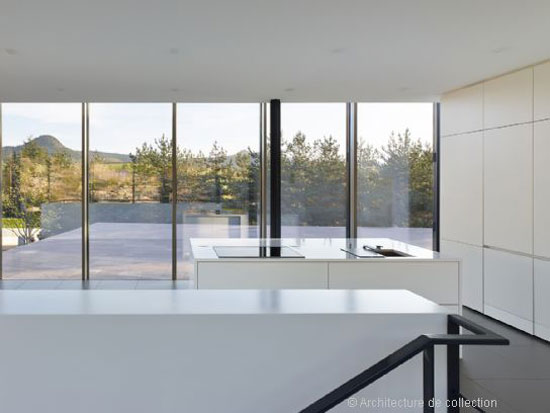 That takes some doing too, as the architecture is pretty spectacular. Clean lines, open spaces and walls of glass nestled against the rocks is the first thing you take home with you. But there is more, with a more subdued lower level, which in stark contrast offers more privacy, but just as much style.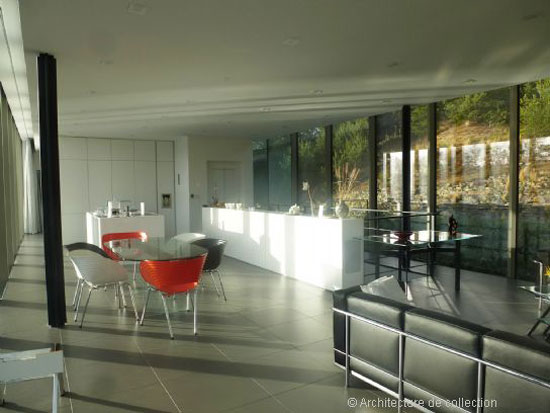 The entire house offers 750 sq. metres of space over those two levels. The top (glazed) space features a 'vast' reception area and the master bedroom, with what's described as a 'breathtaking view' of its surroundings.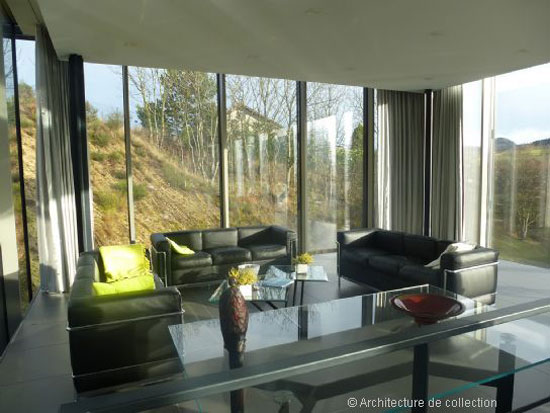 The lower level is based around a large patio, with three bedrooms, each with its own bathroom and access to the garden, office, indoor pool and steam room. Te two levels are connected both both stairs and a lift, with the house also benefitting from 'home automation system' and a garage.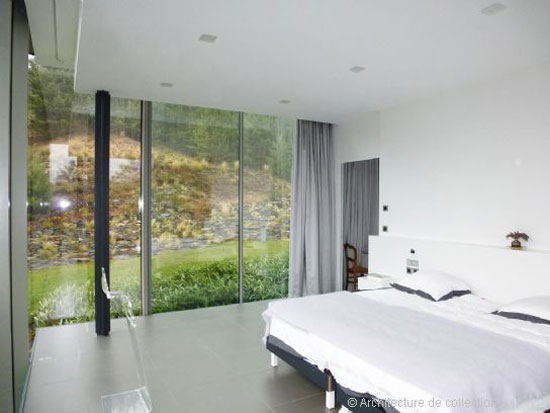 Outside space too, which includes herbs and dry stone walls, not to mention more of those stunning views and plenty of peace and quiet.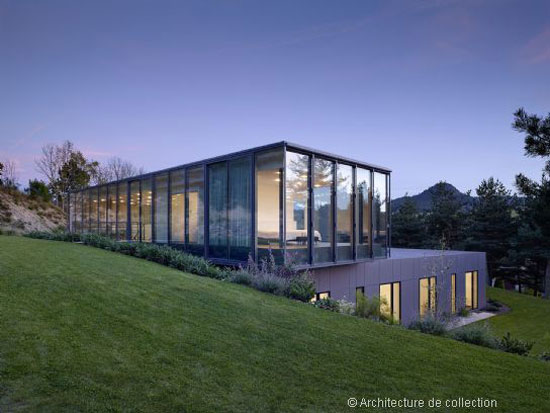 If that sounds like your dream, €995,000 is the asking price.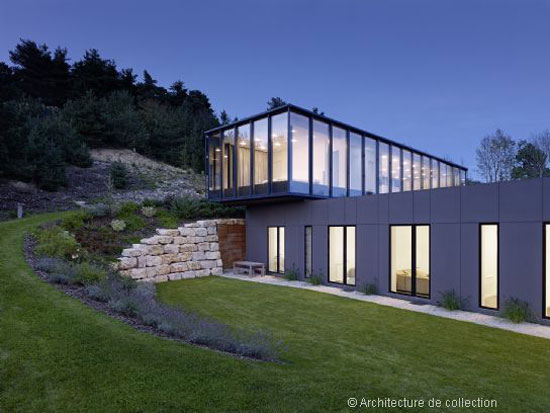 Images and details courtesy of Architecture de Collection. For more details and to make an enquiry, please visit the website.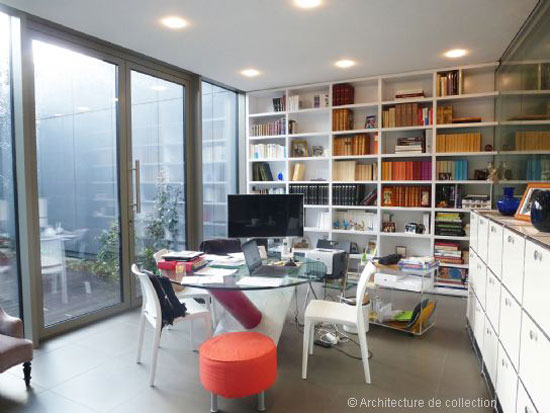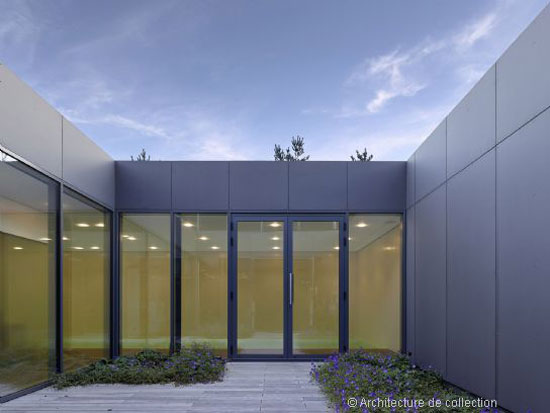 Property Location