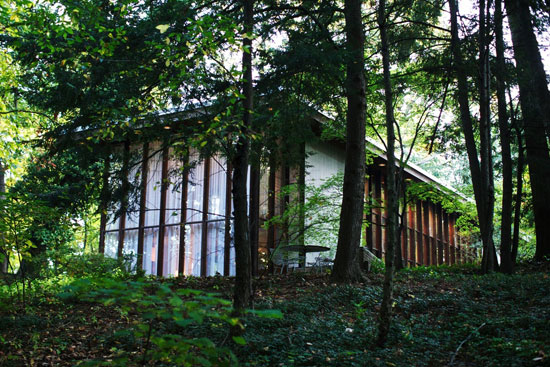 Now this really is something special, A 1950s George Nelson-designed midcentury modern property in Kalamazoo, Michigan, USA. Yes, THAT George Nelson.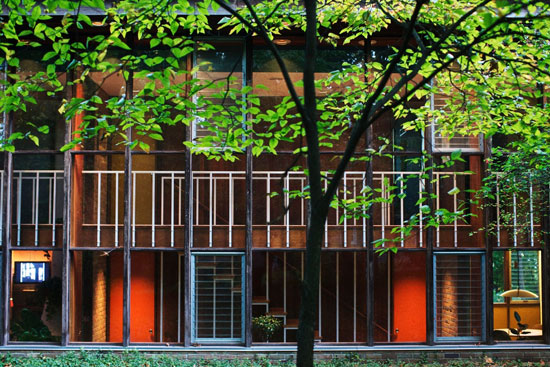 Actually, he was operating under the George Nelson and Associates brand when he designed this back in 1955, with the house built between that year and 1958. It's one of only a handful of private residence designed by Nelson and considering that and the condition, the price looks a steal. More on that later.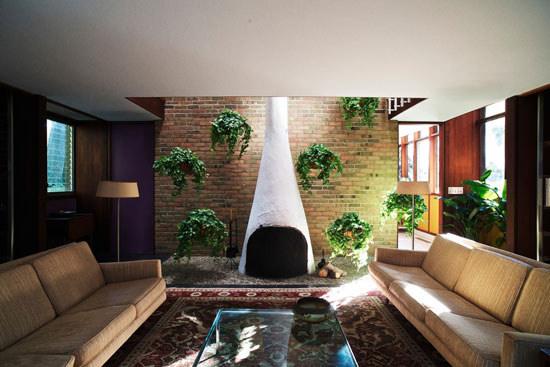 For now, let's focus on the house itself. which isn't just a Nelson shell, it also had an interior designed by the iconic / pioneering US modernist. Even better, much of that interior is still in place, along with the majority of the original furniture from the mid-1950s. Yes, get the calculator out, that's got to have some serious value of its own.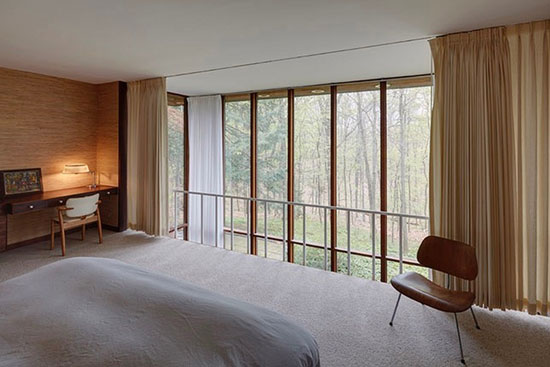 On top of that, the original letters between client and architect, the original drawings and prints, along with original photos, books and magazines are also offered as part of the sale. This really is a one in a lifetime opportunity.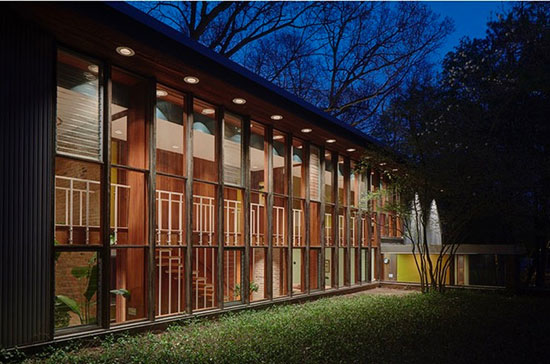 Of course, this has to be a home for someone too rather than a museum. That's not a problem here, as the house has been maintained, restored and updated over the years without taking anything away from the original architecture.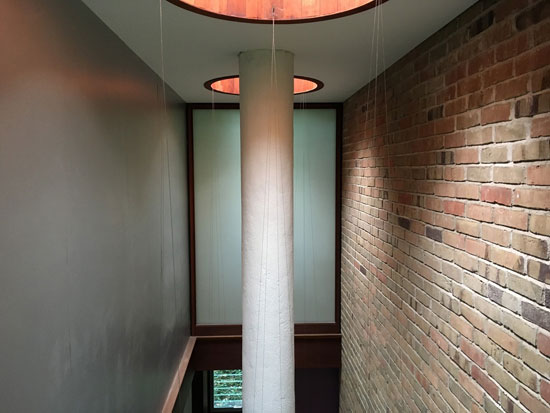 So the windows, the stairs, the fireplaces, the extensive glazing, the galleries, the lighting, even the telephone and clocks are all original Nelson features, fixtures and fittings. But around it, we get the feeling that many of the finishes are fresh, the kitchen real for contemporary use and judging by the sight of the Apple Mac, the internet is here waiting for you.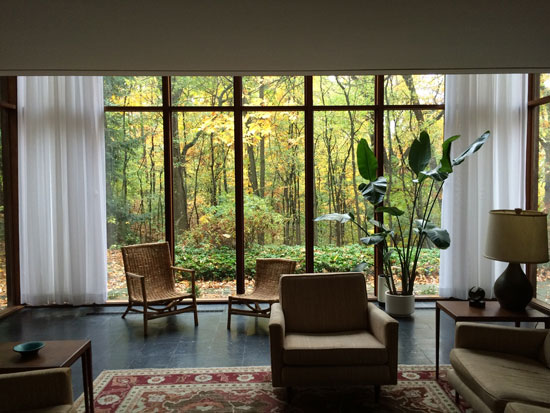 This isn't a time capsule, but it is one foot in the past and a well-preserved tribute to one man's vision.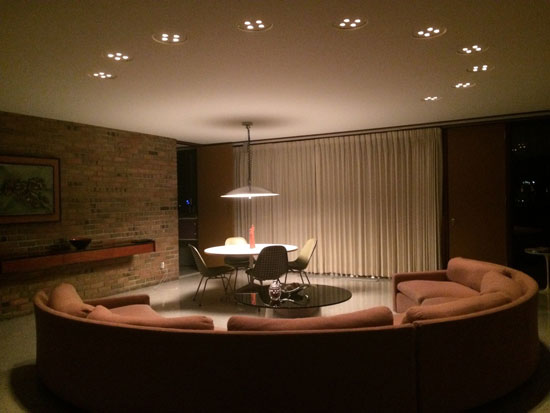 As for space, that covers around 3,500 sq. ft. inside, with four bedrooms, three bathrooms and plenty of reception space. We don't have a floor plan, but judging by the photos, there is space to spare here, including some dramatic double-height space.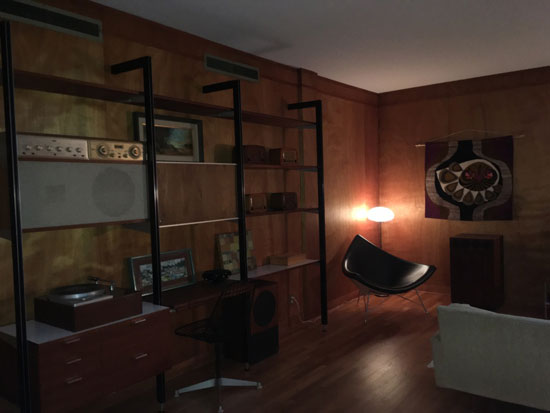 The house also sits on a plot covering 2.5 acres, so privacy and seclusion is also guaranteed. That exterior is described as 'rolling and wooded' land, but also includes an attached garage and patio space.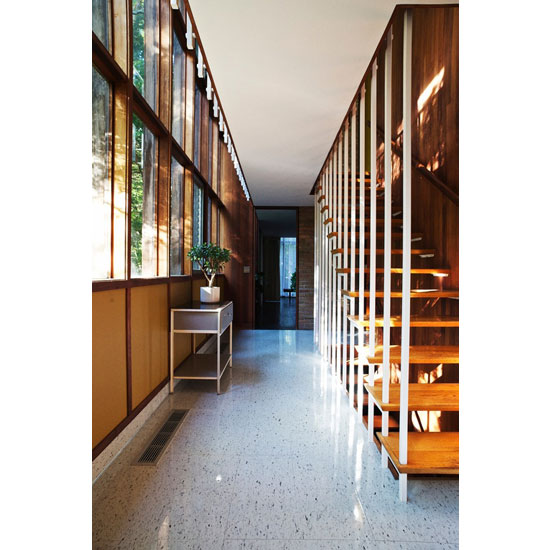 Check out the images to really get a flavour of this place. In fact, check out some more at the agent's site too. As for that price, it's down as $450,000. Even with a weak Pound right now, that's still an absolute steal.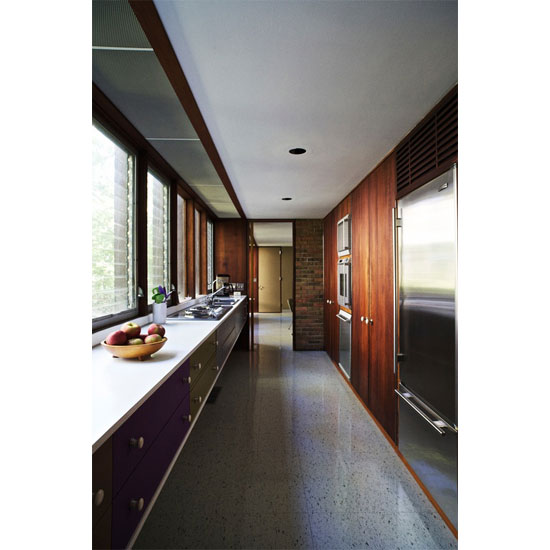 Images and details courtesy of Zillow. For more details and to make an enquiry, please visit the website.
Thanks to the Midcentury Modern Real Estate Group on Facebook for the tip off.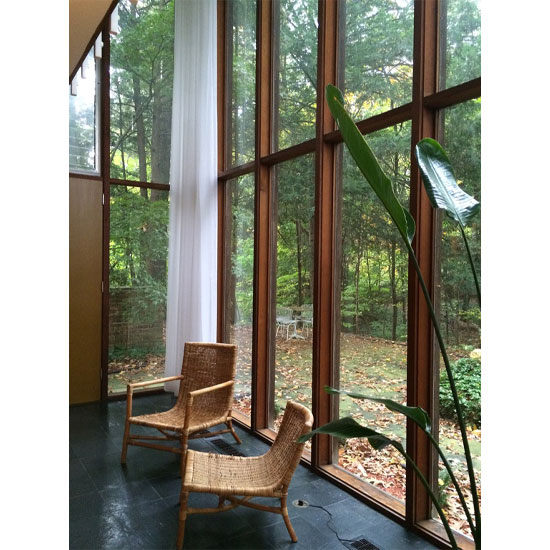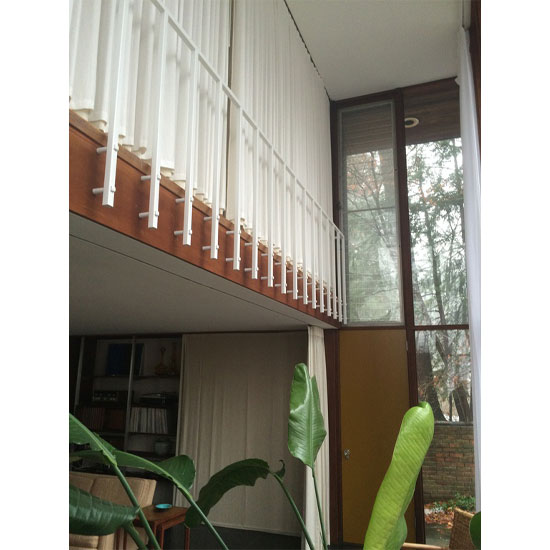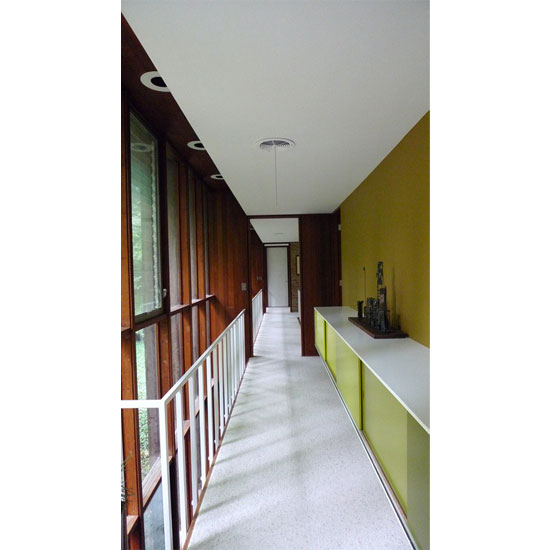 Property Location