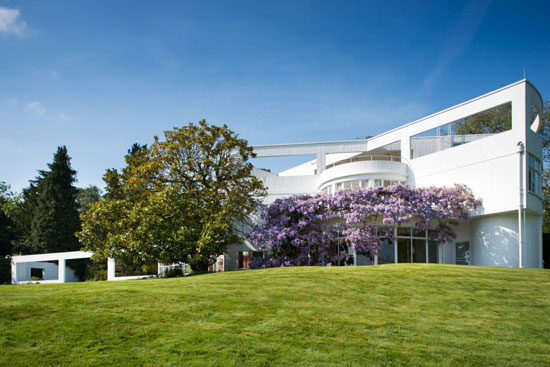 When one of the finest modernist houses of the early 20th century goes up for sale, we are obviously going to be interested. Saying that, even a Lotto win might struggle to finance us the St. Ann's Court 1930s modernist property in St. Ann's Hill, Surrey.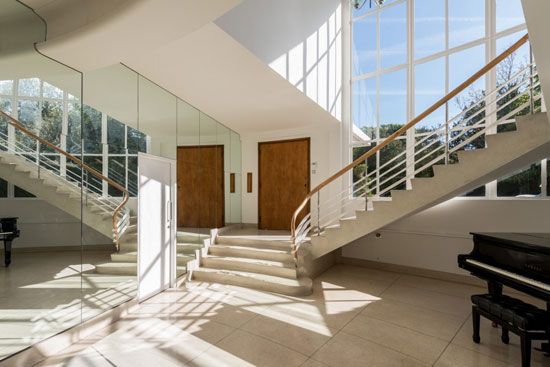 When you see what you get for the money, you might understand why.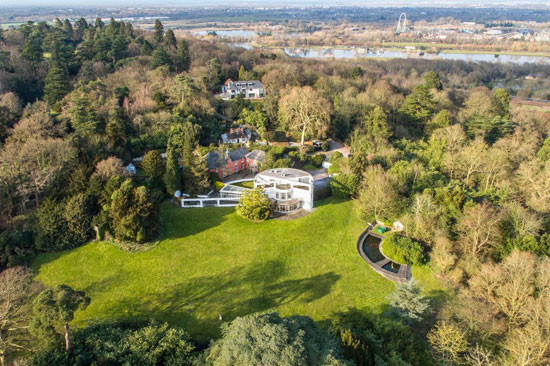 St. Ann's Court is described as a 'modern example of the English country house tradition', dating back to 1936 and the work of architect Sir Raymond McGrath, in consultation with the 'celebrated' garden designer Sir Christopher Tunnard. The combination of house and landscaping have afforded the property a Grade II* listing by Historic England.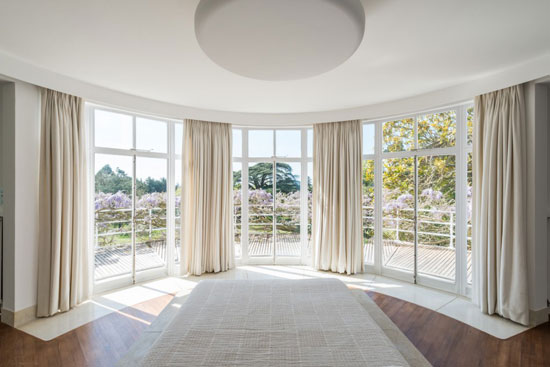 More to it than first meets the eye too. The main and perhaps most striking element here is the modernist 'Round House', whuch provides around 6,500 sq. ft. of living space. But the converted 19th century coach house, which sits just 20m away from that property, is also yours, with an additional 4,500 sq. ft. of accommodation.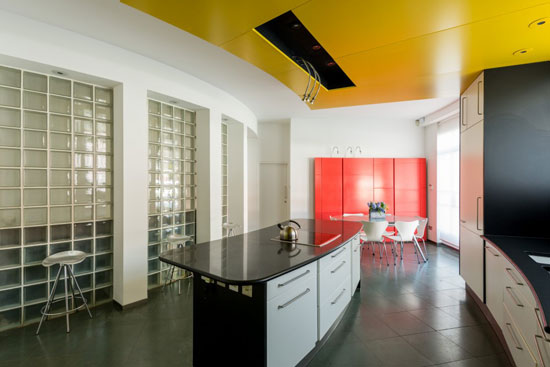 If that's not enough, both sit within an 8 acre site. So privacy assured, not least the place is located on  private road and behind 'imposing' electric gates too.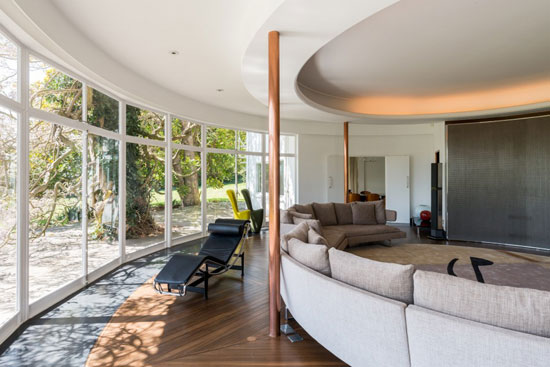 At first glance, the buildings are untouched over the decades, but that glance is a deceiving one. Both of the buildings here have been 'comprehensively and immaculately refurbished' by the present owner, preserving some of the key period features, but adding in the 21st century too. That was the work of Steve Marshall of Munkenbeck & Marshall, with the finished work described as 'a triumph of sensitive, yet progressive, conservation architecture'.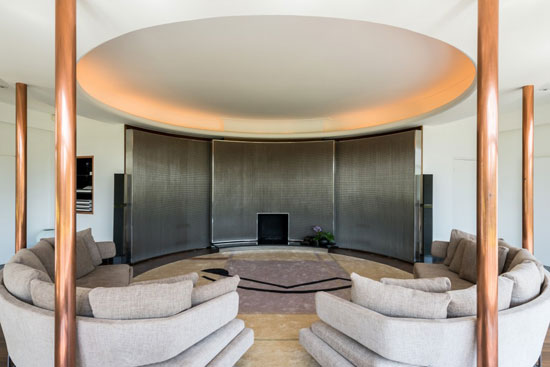 Looking at the Round House first, that has three floors of space (plus a basement plant room), with the entrance hall, quite rightly, described as 'one of the most spectacular of the period'. Beyond that is  circular living room (with full height glazed doors onto the garden and copper-clad columns), the dining room, a 'Mondrian inspired' kitchen and a library. A walled garden and garden room completes the layout here.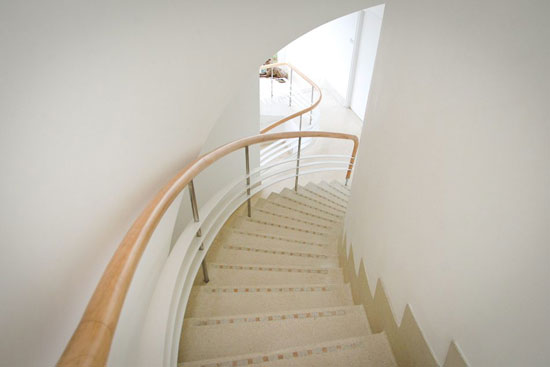 Head up the wonderful 1930s staircase and you'll find a circular master bedroom with full height glazed doors leading to a private balcony overlooking the gardens, a large dressing room and an en-suite bathroom. Three further bedrooms are on this floor, as well as two bathrooms.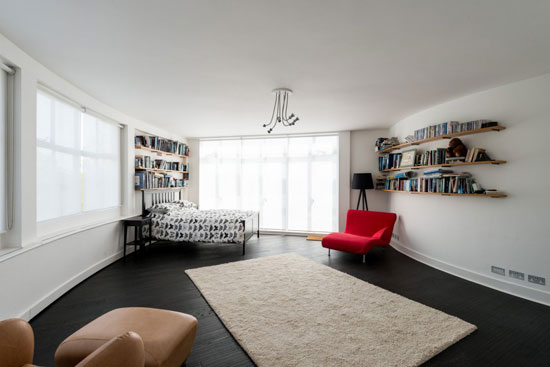 Up another level to the second floor for two bedrooms (with a shared bathroom in between) and two 'wedge-shaped roof terraces' with views of the grounds and the north downs.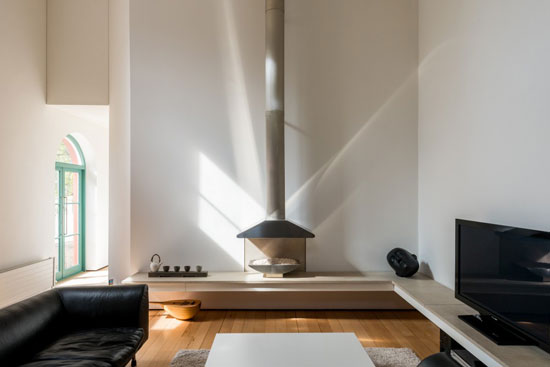 Moving no the Coach House, that is laid out over a single floor, currently used as 'a creative working and living space'. A good amount of that is used as a recording space, originally built by Roxy Music's Phil Manzanera (a previous owner) and used by the likes of Paul Weller, Robert Wyatt and David Gilmour. It has since been redesigned and now has a 'large live room and a spectacular control room'.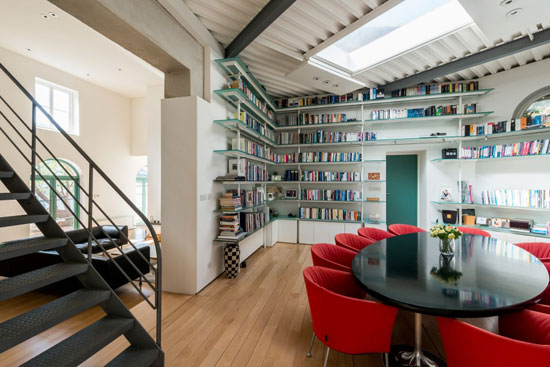 Also in the Coach House are two studies, a large library / board room, a double-height reception space, a kitchen, a 'small flat' for 'visiting artists' and a games area.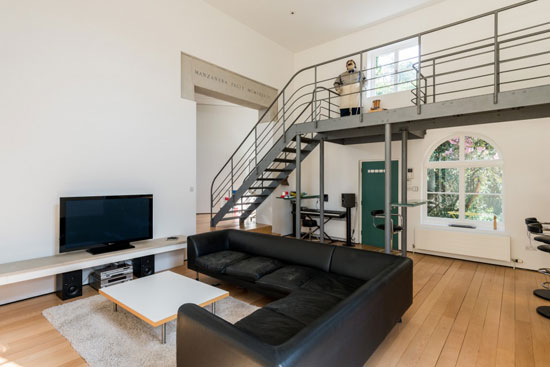 As we said earlier, the grounds are as important as the architecture and substantial too, taking in those 8 acres. A number of the original 18th century features remain alongside the 1930s structures, while elsewhere you will find extensive lawns, 'significant trees', an orchard, a small lake, kitchen gardens, a rose garden, courtyards and a Tunnard-designed semi-circular swimming pool which has now been converted into a water lily pool.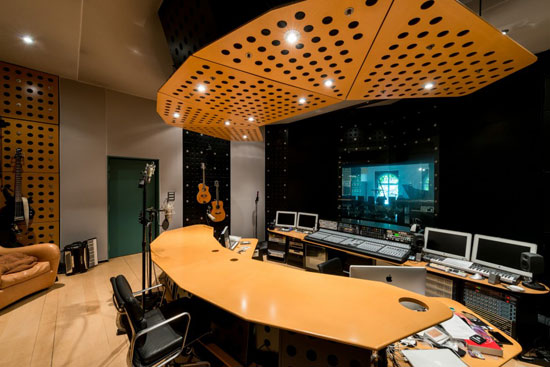 As a finishing touch, the current owners commissioned a Japanese inspired wooden walkway through prairie beds and wildflower meadows, co-designed by Chelsea award winning garden designer, Juliet Sargeant alongside the current owner of the property.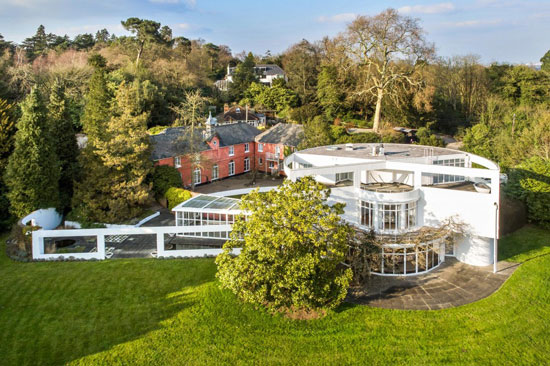 Perhaps you now understand why this place doesn't come cheap. If you want to be the next owner of St. Ann's Court, you will need something in the region of £9,000,000.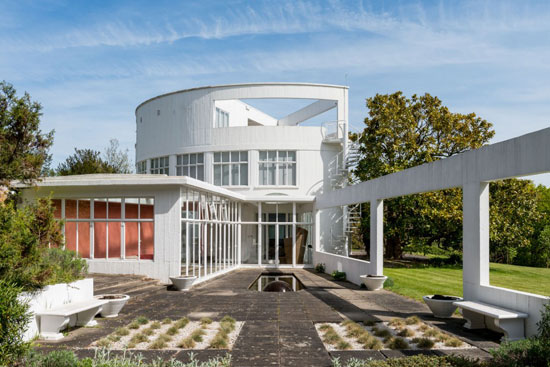 Images and details courtesy of The Modern House. For more details and to make an enquiry, please visit the website.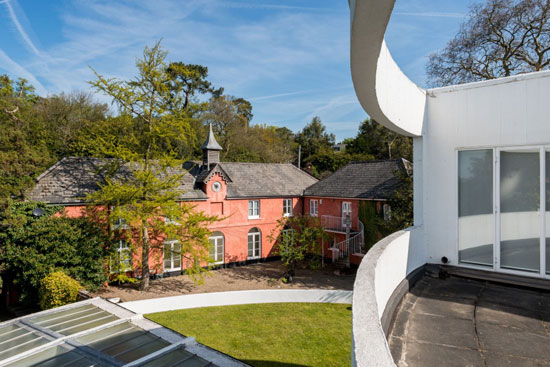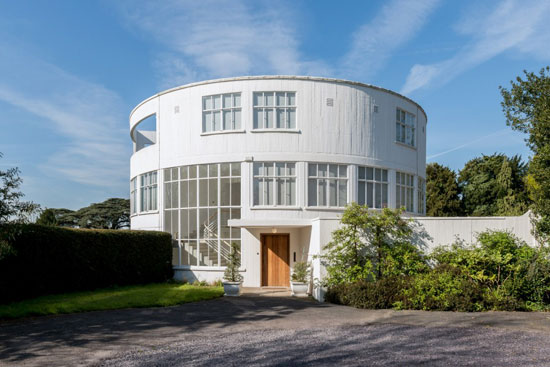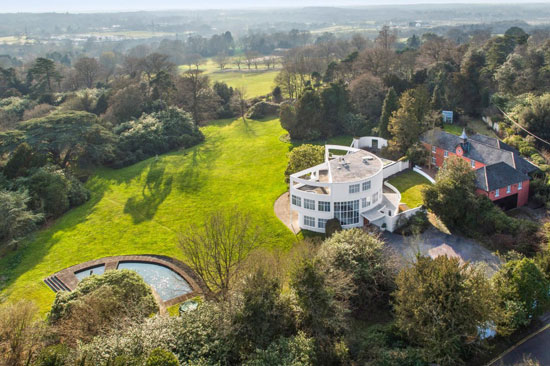 Property Location