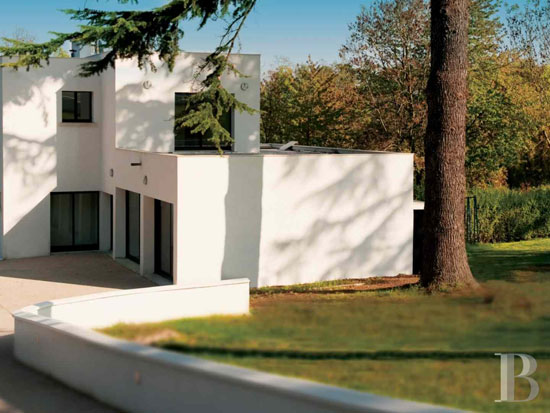 I suppose this is a companion piece to a house we featured some time back. That house was the 1920s Robert Mallet-Stevens-designed Villa Poiret property, which was offered for sale a few years ago with an additional caretaker's house. Now the Robert Mallet-Stevens-designed caretaker's property in Yvelines, France is up for sale separately.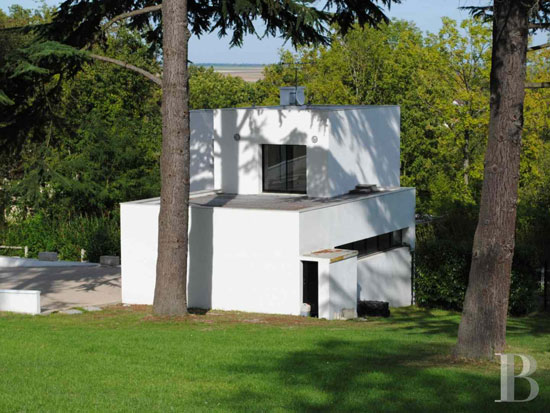 Do check out the details of the previous property, which was absolutely stunning. This one doesn't quite have that presence, but it is a very stylish piece of modernism from the 1920s and just 40km from Paris.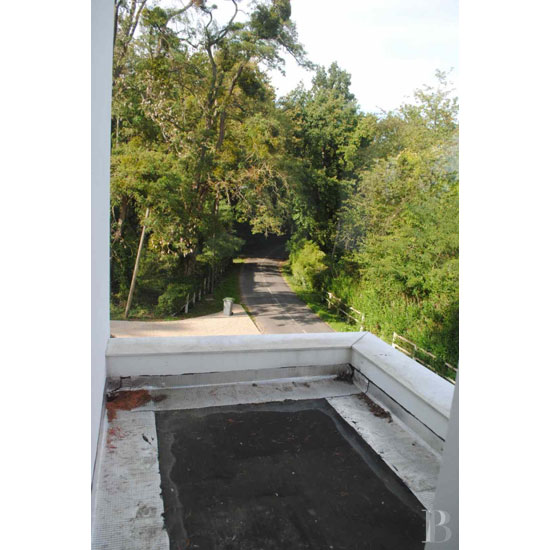 The caretaker's property is built in the south east of the main property's grounds, sitting in its own 'grassy area' near the villa's entrance gates.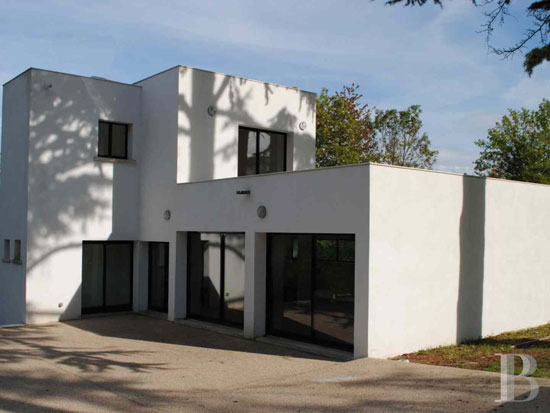 Like that main house, this was quite an experimental build and an early piece of work by Robert Mallet-Stevens. The end result is still quite striking with its cubic shape, picture windows, reinforced concrete structure and bold use of terraces.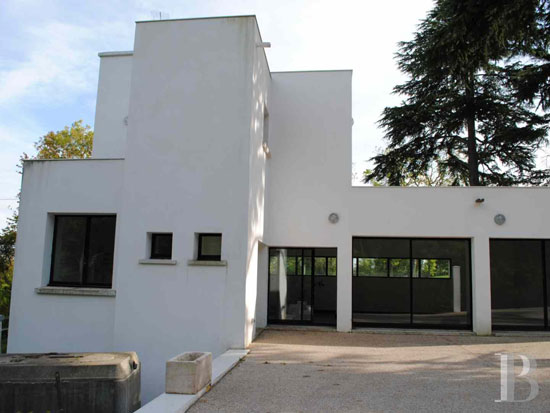 Not quite original though. It looks like the property has been updated, with the agent mentioning that the facades have been cleaned, the walls insulated, the wiring replaced and the door and window frames replaced, painted black and double glazed. But it's worth noting that originality has been maintained where possible, right down to the original bathroom and toilet facilities. Liveable period modernism.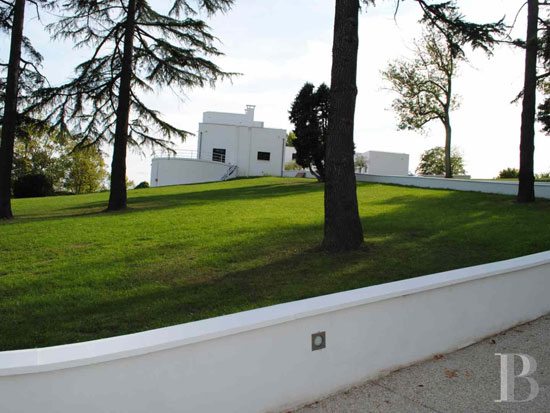 As for the living space, the ground floor has an entrance hall, a lounge / dining room, open-plan kitchen, laundry room and a toilet. Head up to the first floor and you'll find a bedroom opening onto a terrace, a bathroom and a further toilet.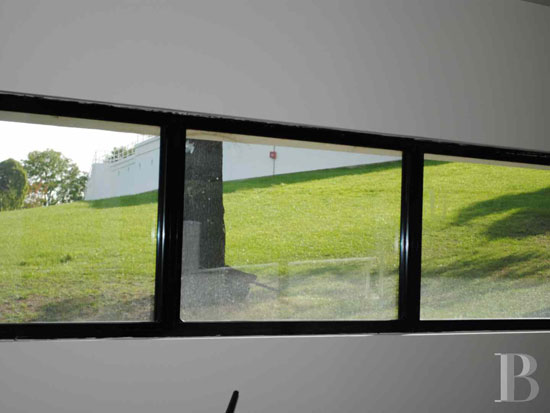 More details on the listing and if you want it, the price is on application to the agent.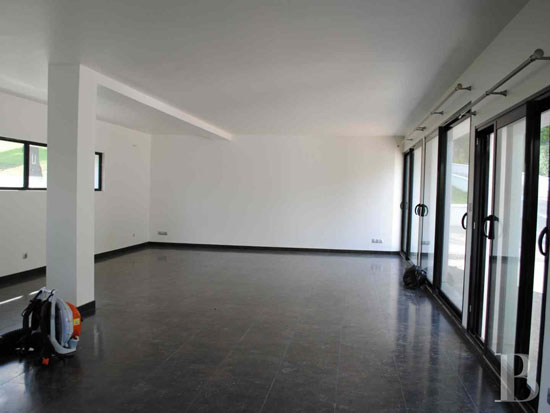 Images and details courtesy of Patrice Besse. For more details and to make an enquiry, please visit the website.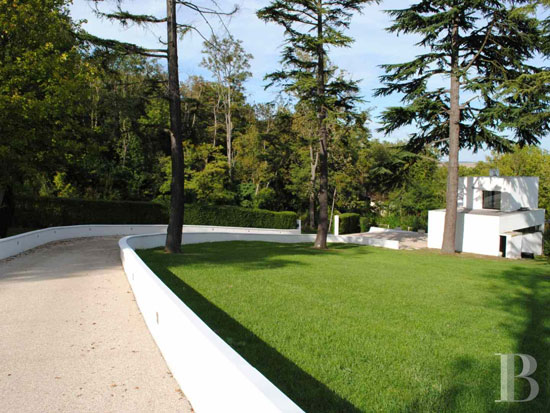 Property Location