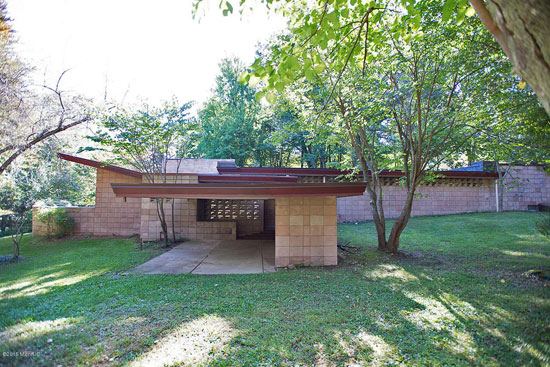 I suppose the number go FLW builds that come up show how prolific the great man was in his long life and of course, the respect that has been shown to many of the designs over the years. This 1950s Frank Lloyd Wright-designed Eppstein Residence in Galesburg, Michigan, USA is the latest to hit the market.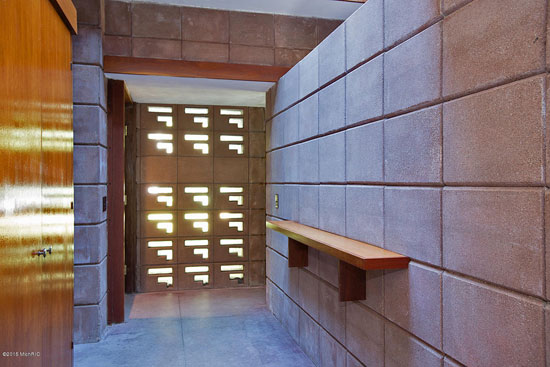 Actually, that should be returned to the market, as this was up for sale a while back. Seems like the sale might well have fallen through, as the house is up again, tempting us in with its low price tag. At least, in comparison to UK houses of similar stature.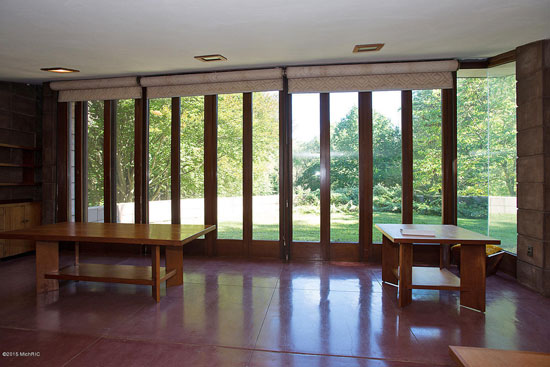 The house is on The Acres, which contains four Frank Lloyd Wright-designed Usonian homes, along with two properties from Taliesin School fellow Francis Willsey. The idea was to create some kind of co-operative on the 70-acre site, with 21 houses, each on a one-acre plot, with excess land for communal use. Sadly that never quite came to fruition.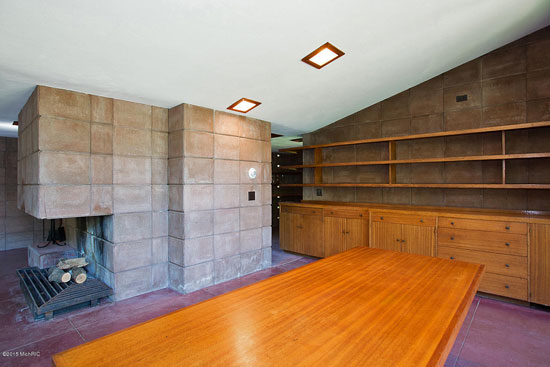 But the houses that were build still stand, now with the added protection of being on the National Register of Historical Places.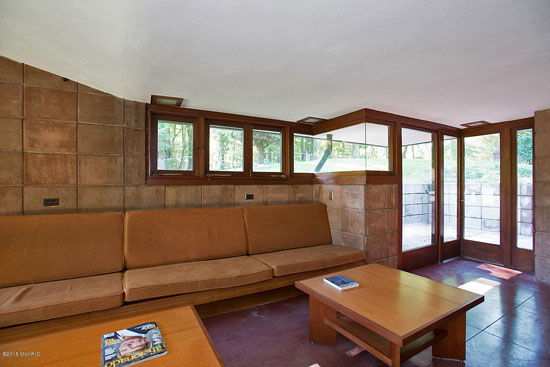 This particular build dates from 1953 and looks very much like it has been restored to bring out the best of the place (but do check that). There are so many features jumping off the page, I don't know where to start.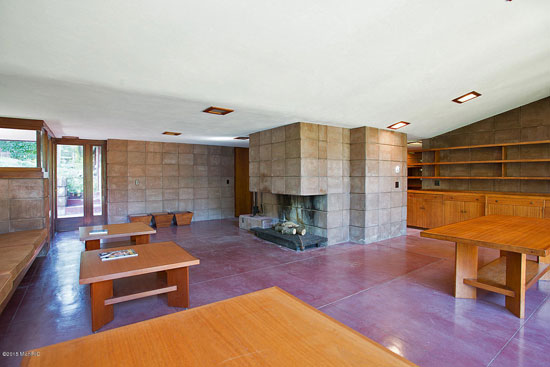 But let's mention the brickwork, the mahogany details and built-in furnishings, the entryway skylight, additional skylights in the bathrooms, the living rooms with wood-burning fireplaces, huge windows and the in-ground cement swimming pool. Do browse the photos (more on the agent's site) to get the full idea of just what this place offers.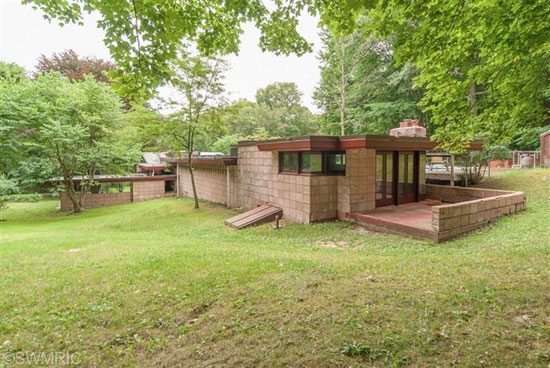 You get around 2,250 sq. ft. of finished living space, which includes three bedrooms, two bathrooms, a very cool kitchen and those wide open living room areas.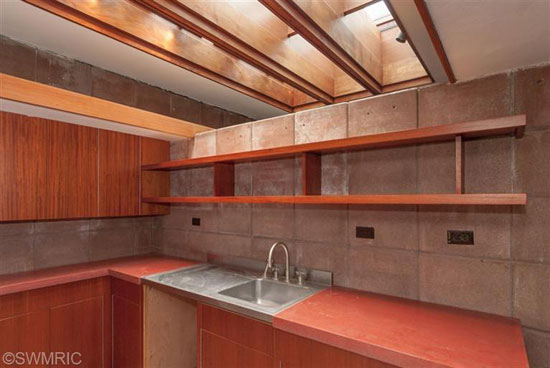 And all of that is up for sale at $455,000. Even with the Pound currently struggling, that still works out at £341,000. Compare that to UK prices and weep.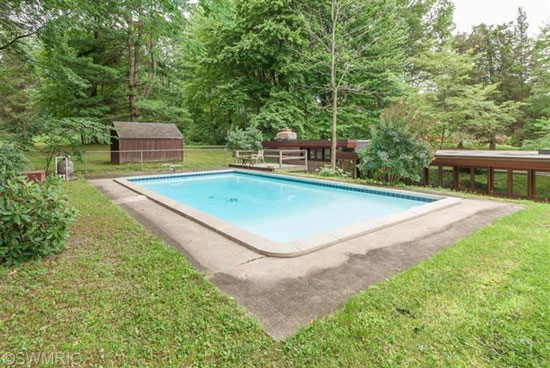 Images and details courtesy of FlexMLS. For more details and to make an enquiry, please visit the website.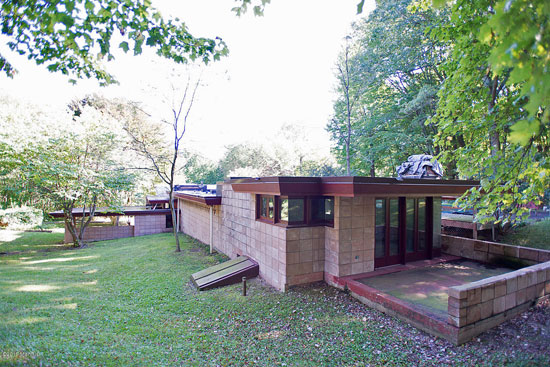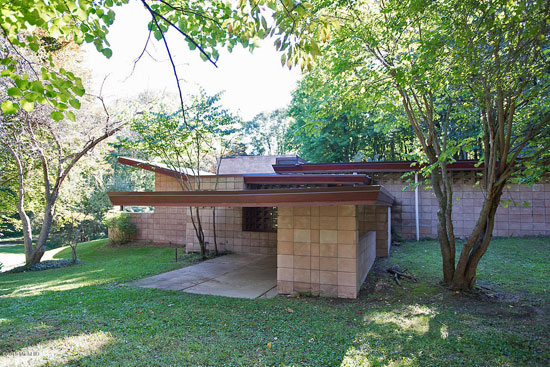 Property Location