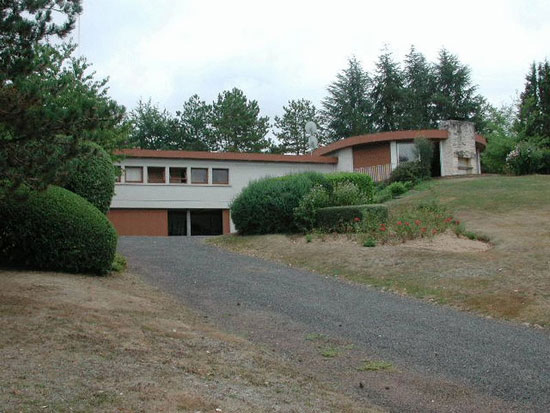 Thanks again to Colette who has found us another gem with potential, this 1960s modernist property in Proche, near Moussac, southern France.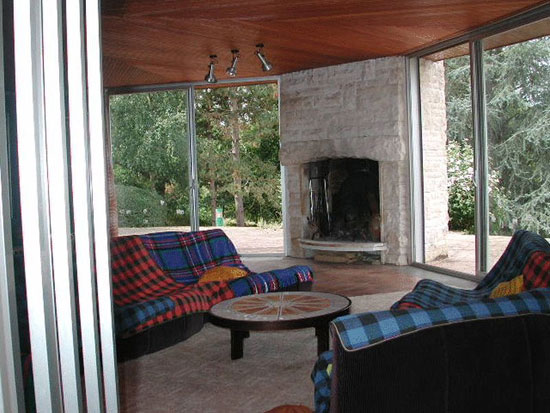 We don't know a great deal about it on truth. We don't even know for sure if this is a 1960s build. But if it isn't, it isn't too far into the 1970s.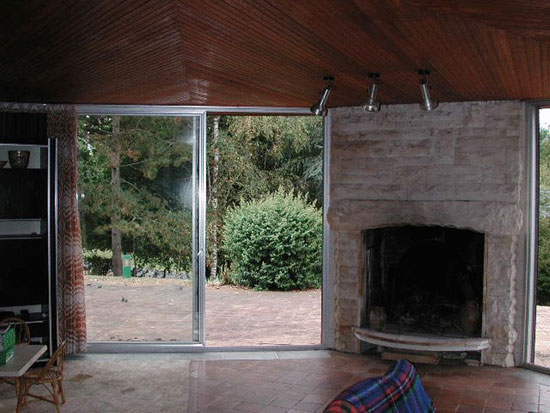 We do have some details from Colette, who adds that the house has a 'fabulous location' right on the river that gives the départment its name. So that's a big tick.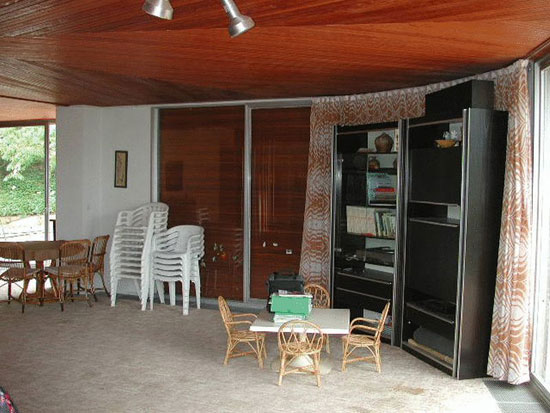 You can also add another for the architecture and the price. We'll deal with the former first.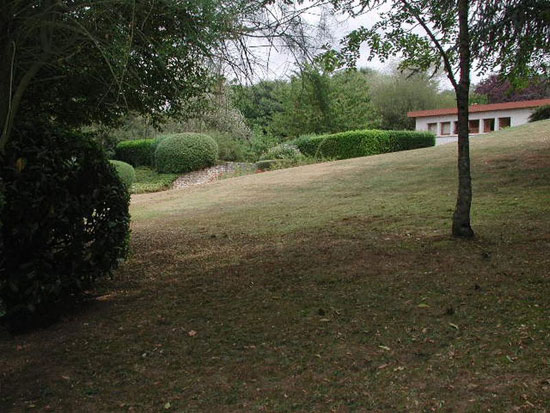 This is a substantial property that retains its original mid-20th century vibe. A look at the kitchen tiles tells you that. But throw on what looks like a circular living room with full-height glazing, the original wood ceilings, the stonework and the oh-so-retro staircase and have the makings of something special.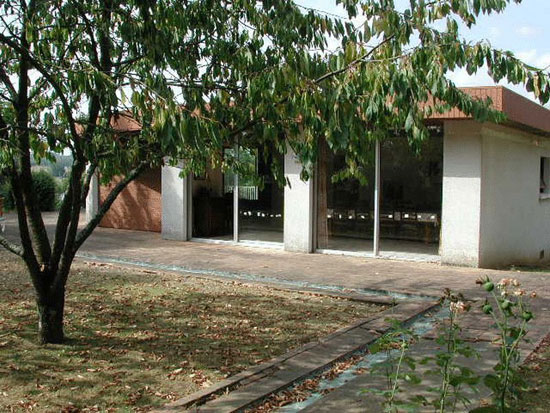 It does need work though, especially if you want to show if off at its best, Hopefully the price allows you some room to do just that.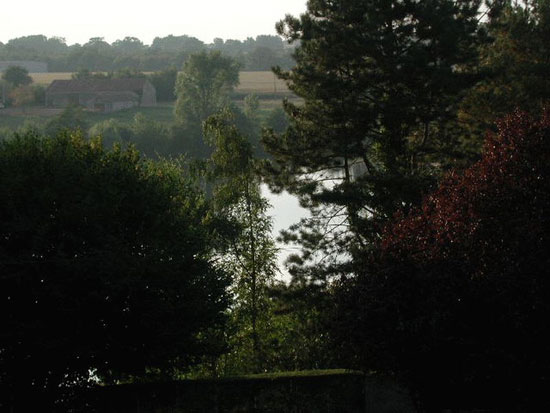 As for living space, the entrance hall with WC leads to a laundry room and spiral staircase, presumably heading to the first floor. That floor has a lounge / dining room / kitchen, with 'huge amounts of light' and stunning views through that extensive glazing. Also on this floor are four bedrooms, WC and the bathroom.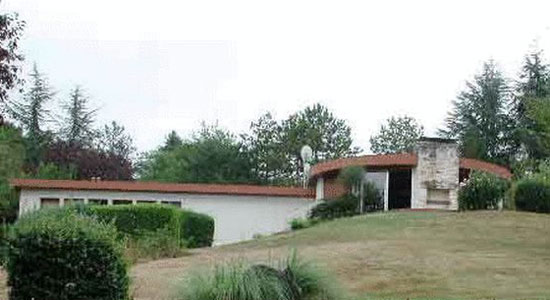 Outside is just as interesting, as it hosts a swimming pool ('no longer in use but easy to rectify'),  mature grounds and a riverside garden plot with access jetty for your very own speedboat. Four-car garaging too. A village and transport links aren't too far away either.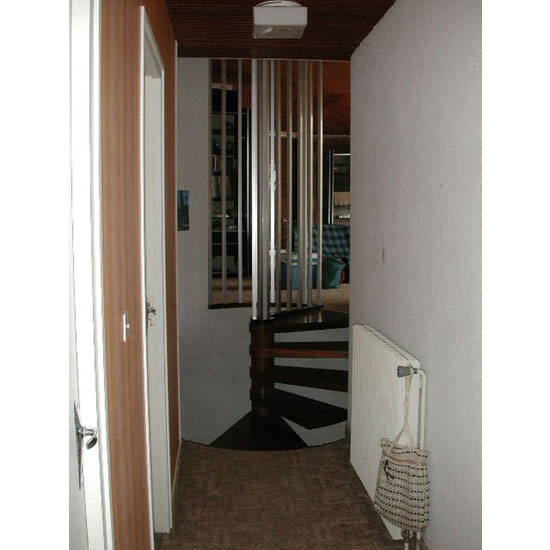 The agent does confirm that the 'property needs updating' but also adds that this is 'a once in a lifetime opportunity to acquire the perfect setting'. If you want to take up that opportunity, the asking price is €233,200, which works out at £184,000.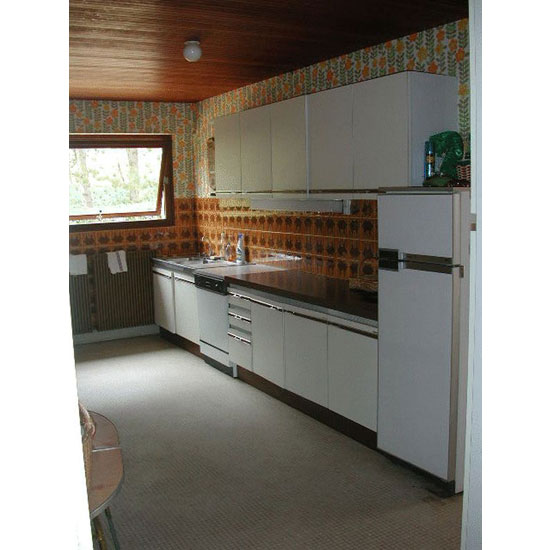 Images and details courtesy of beauxvillages.com. For more details and to make an enquiry, please visit the website.
Property Location