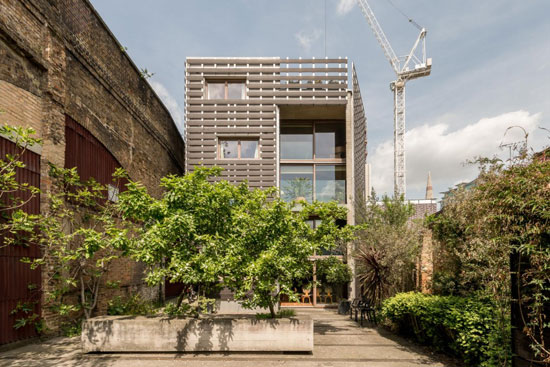 We have gone for the de Rijke Marsh Morgan-designed split-level modernist apartment in London SE1. But it is probably better known as Number One Centaur Street.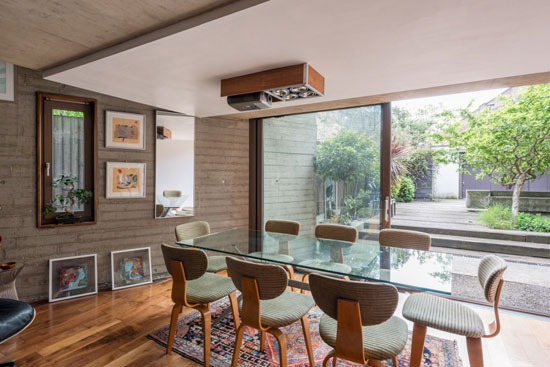 It's a striking building, both inside and out and a well respected one. Jonathan Glancey of The Guardian described this former RIBA London Building of the Year as 'a minor masterpiece' and we have to agree.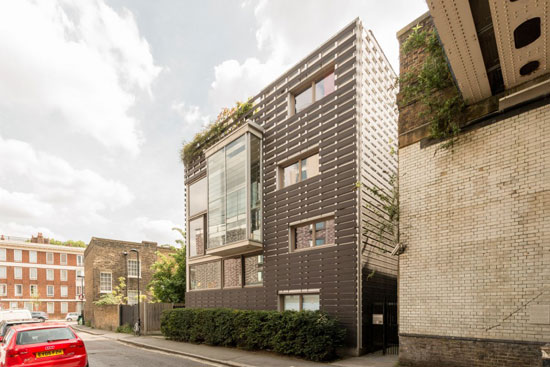 The block contains just four apartments, with each one laid out with open double-height living space. The one for sale here is apparently has 'the best position' at the rear of the building according to the agent, with views over the communal courtyard.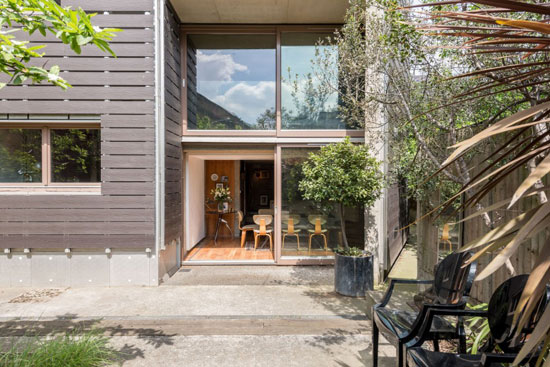 The interior is described as 'spatially complex' and made up of 'interpenetrating volumes' set over several levels and staircases, with comparisons made to an M C Escher puzzle (if that kind of thing appeals). The layout is also designed to subdivide all the apartments into live and work, or double household units, should the need arise.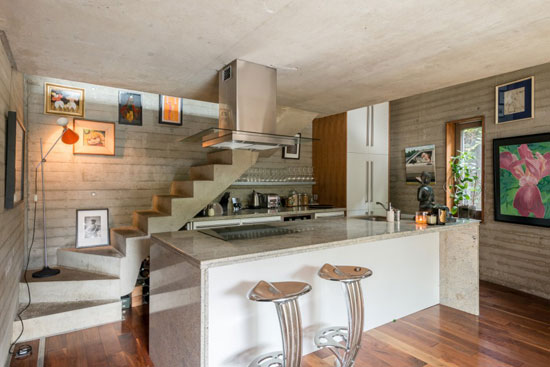 The finishes too are well worth mentioning. Industrial in inspiration, they include walls of exposed concrete impressed with the pattern of the timber moulds in which it was cast. As for the outside, the building is encased with 'fibrous cement' and clad in a 'mock-timber rain screen of augmenting proportions'. Overall, incredibly unique.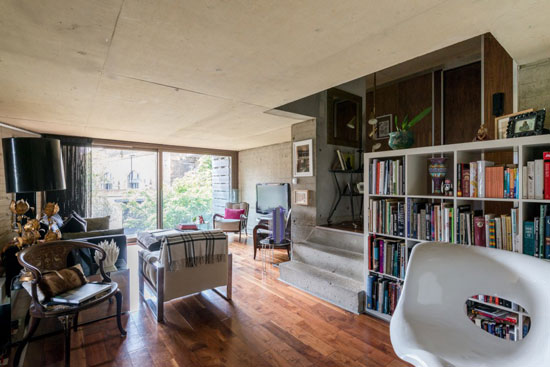 The kitchen / dining room is partly double-height, and is overlooked by a galleried reception room. Sliding doors open out onto a private section of courtyard as well as the communal outside space. The open kitchen has an island with marble worktop, and double-height storage cupboards.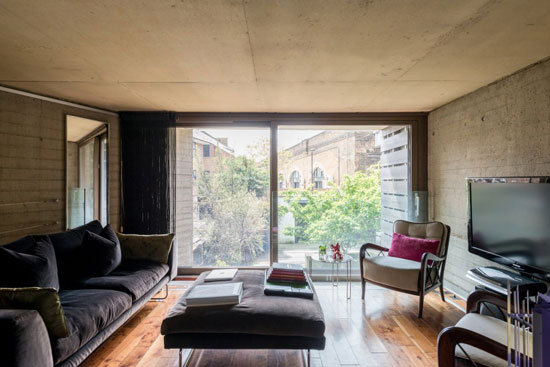 Also present are two double bedrooms and two bathrooms (one en-suite), as well as a study, which could be used as a third bedroom.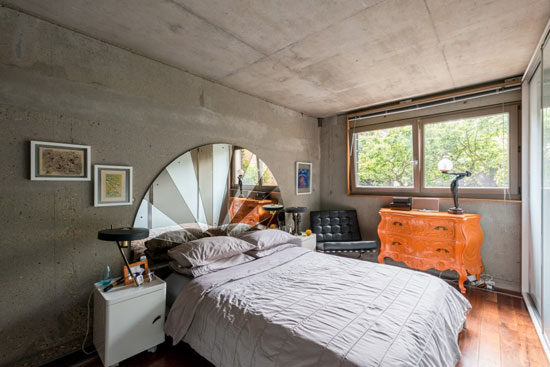 Possibly not for everyone, but for someone on the look for somewhere interesting to lay down roots, this could be just the thing. The asking price is £1,600,000.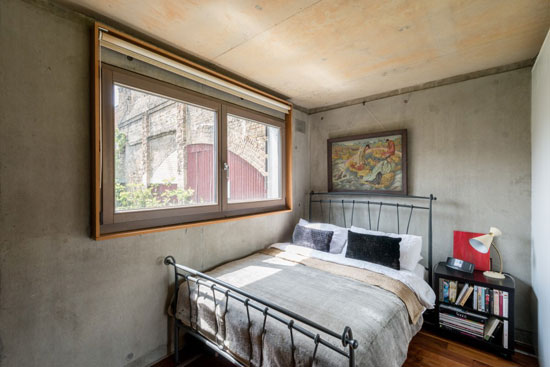 Images and details courtesy of The Modern House. For more details and to make an enquiry, please visit the website.