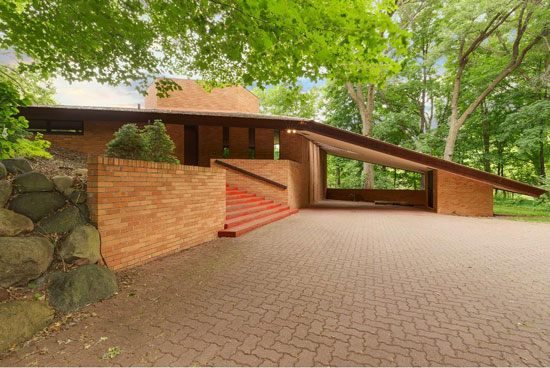 I've had to do a bit of detective work to find out which FLW build this actually is. It is the Frank Lloyd Wright-designed Paul Olfelt house in Saint Louis Park, Minnesota, USA.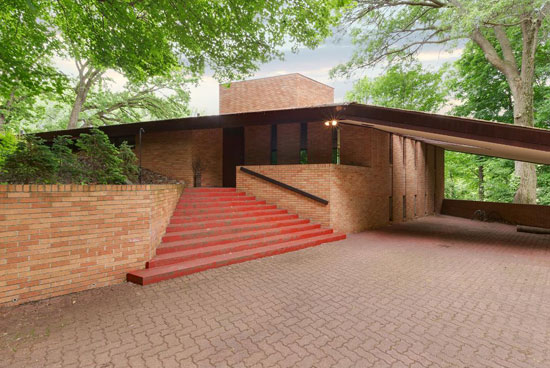 The house actually dates from 1960, which is two years after the death of Frank Lloyd Wright. The house was designed by Frank Lloyd Wright for lawyer Paul C. Olfelt and his family in 1958. After the `architect's death, Taliesin Architects completed the project.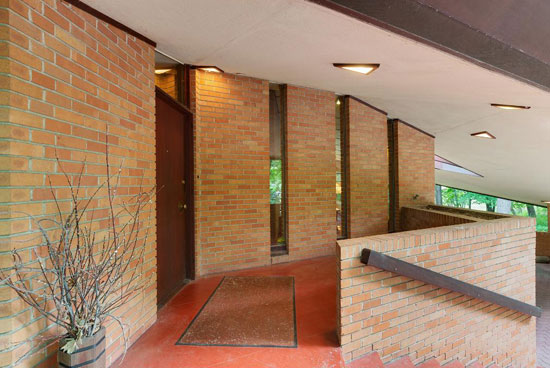 There's something else very interesting about this place too. It has just been put on the market for the very first time by those original owners. Yes, really.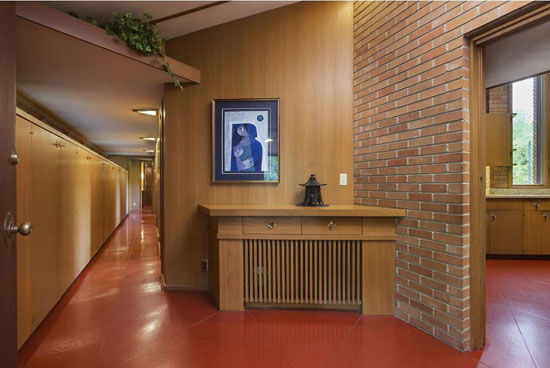 That is something that always excites us. When a house has been commissioned by a family, you expect it to have changed little over the years. Definitely the case here.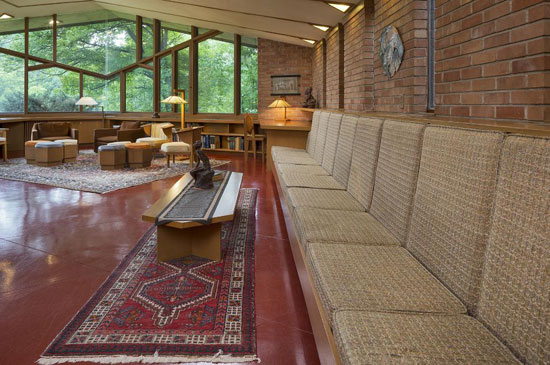 It looks like some kind of angular modernist cathedral form the outside and once inside? Well, just as you would expect and hope for.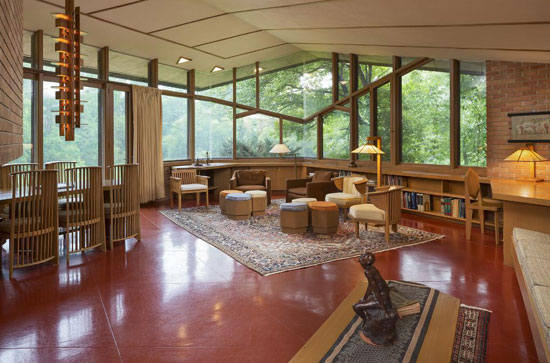 Vaulted ceilings, walls of glass, lots of natural light and open space, exposed brickwork and of course, plenty of built-in and custom furnishings and details. The light fittings, the bookcases, the seating, stunning fireplaces…you get the idea. This is FLW heaven.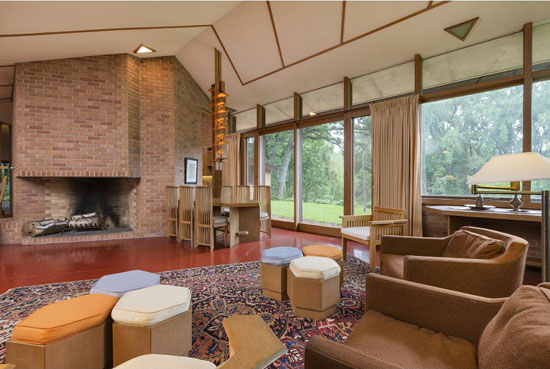 It isn't quite the time capsule, with the kitchen (for example) looking like it has been updated fairly recently. But outside of the functional, very little seems to have changed since the builders downed tools.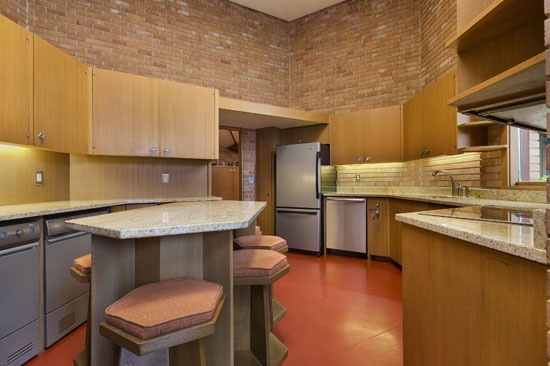 As for space, the house sits in four acres of land, with the internal floorspace covering around 2,647 sq. ft. over two levels. That includes hree bedrooms and two bathrooms, as well as the living room, dining room, family room, kitchen, office area and patio. A carport and driveway are also present amongst all of that land.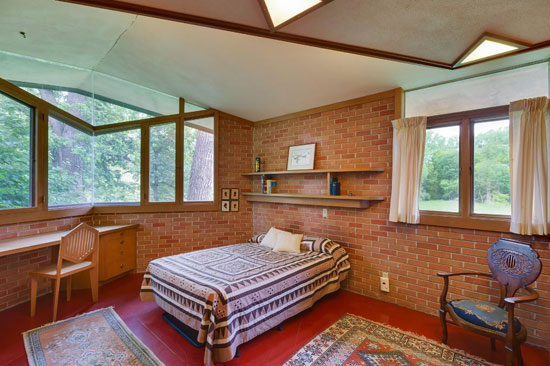 The agent describes this as a 'once-in-a-lifetime opportunity' and it's hard to disagree. This really is something special, not least because you will be just the second owner of this property.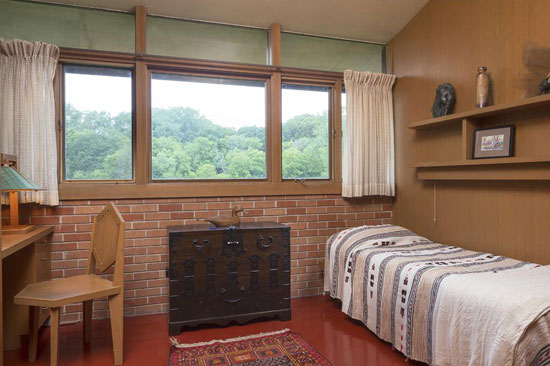 $1,495,000 is the asking price, which works out at around £1,048,000.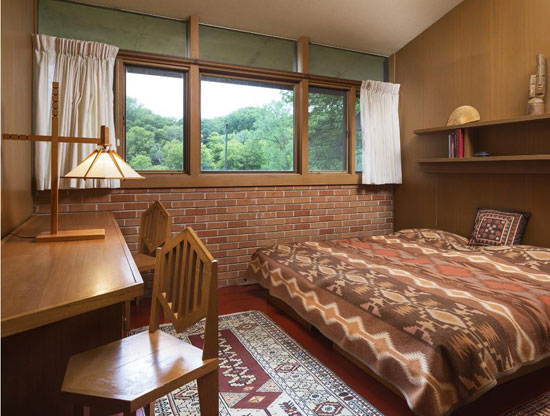 Images and details courtesy of Estately. For more details and to make an enquiry, please visit the website.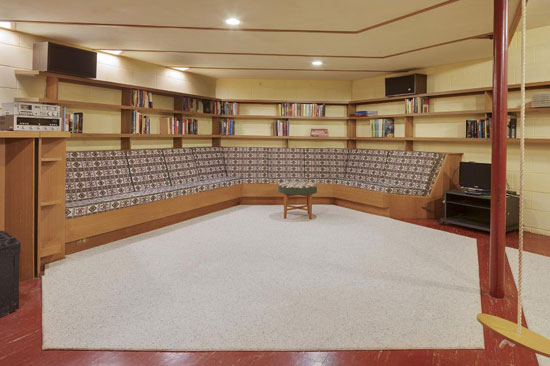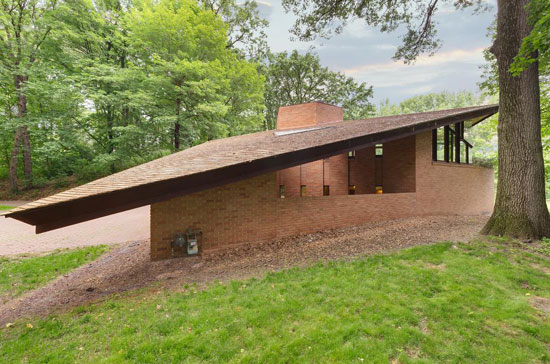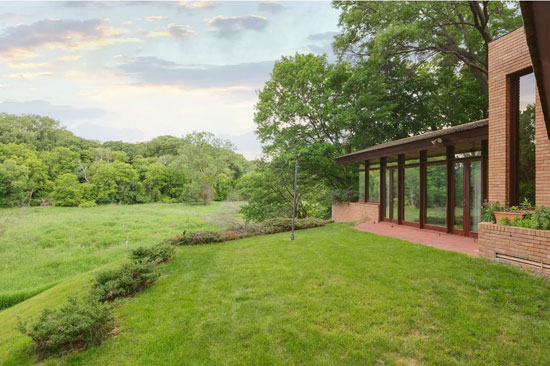 Property Location