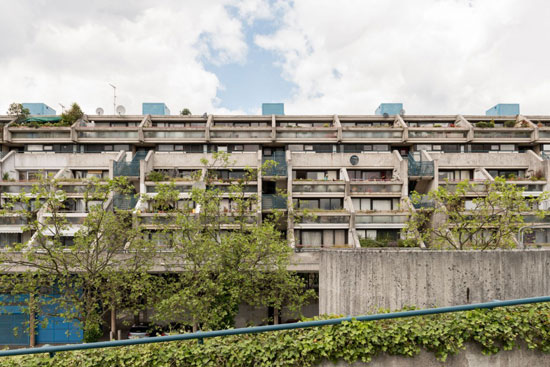 These places are incredibly popular when they featured on the site. But as ever, there is a downside to buying something like this 1970s Neave Brown-designed apartment in the brutalist Rowley Way development, London NW8.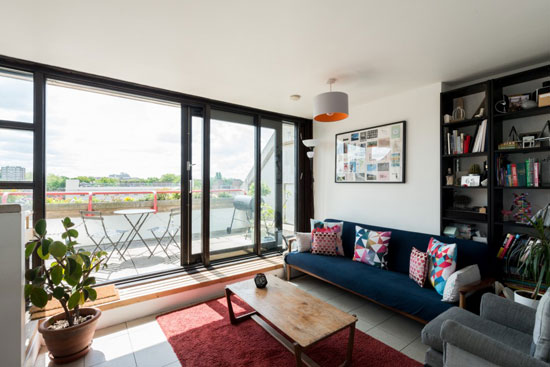 More on that later, but for now, let's look at the apartment itself, which is to be found on the Alexandra & Ainsworth Estate in St John's Wood, dating back to the mid-1970s and the holder of Grade II* listing status by English Heritage for its architectural significance.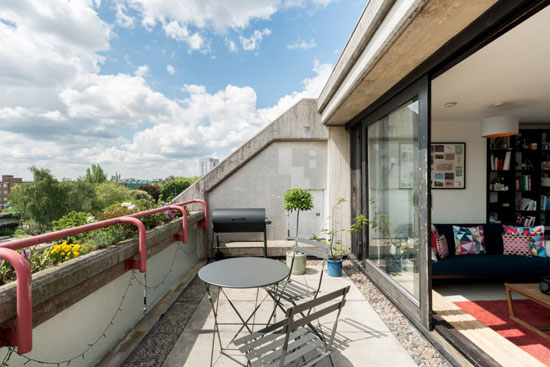 Once seen as an eyesore, this bold concrete development is rapidly gaining admirers, both for the style of architecture and the accommodation within, especially when it looks like the one here.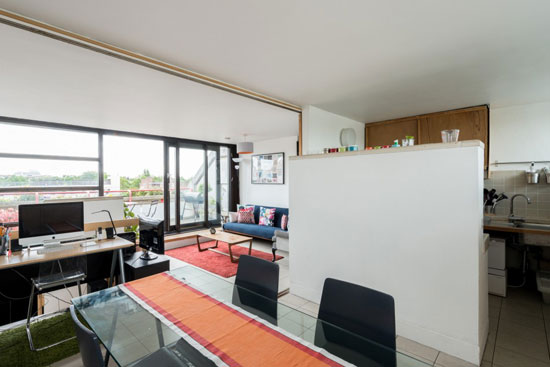 According to the agent, this particular apartment has been 'sensitively restored' by the current owner, with original features still present, including the kitchen, the timber staircase and the glazed / timber-framed sliding doors to another of the key selling points, the balcony space.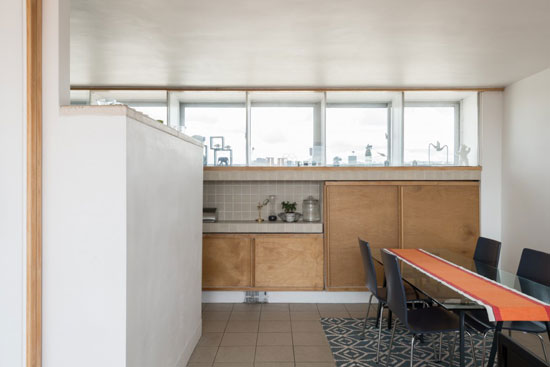 As for space, the apartment is arranged over the top two floors of the building and accessed via the fourth floor. Once inside you'll find a downstairs with two bedrooms and a family bathroom, along with an upstairs that is essentially an open-plan reception / dining / kitchen area, which looks south over Rowley Way towards the 'newly developed communal areas'. Last, but not least is the south-facing balcony.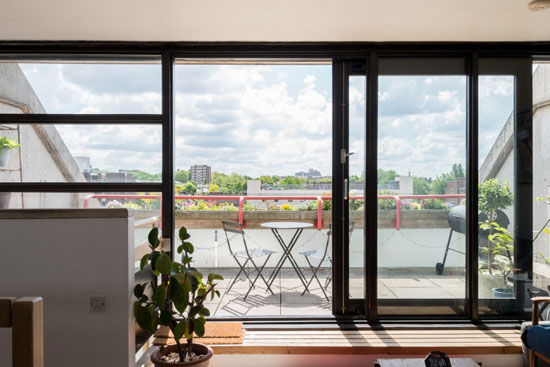 So what's this downside? Well, it's all about financing. Lenders are not currently mortgaging against properties on this estate right now, so you'll need funding in place to secure it.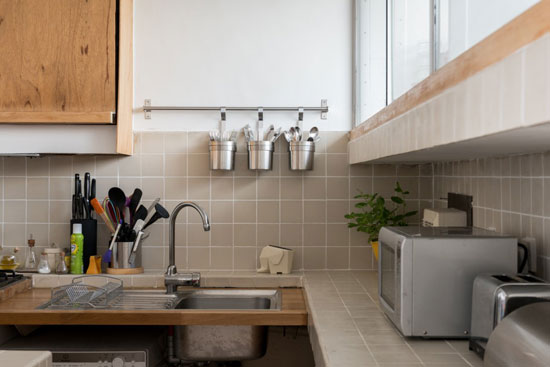 That might be a tough ask too, as the rising popularity also means a rising price. This one is up for £550,000.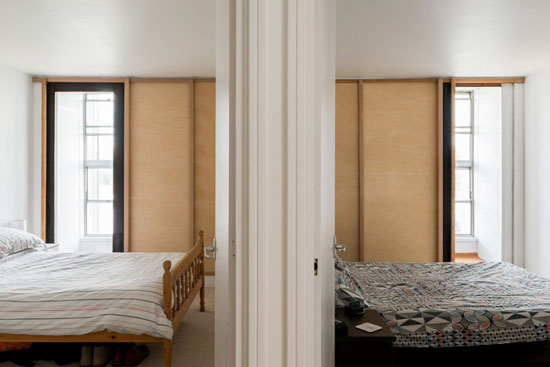 Images and details courtesy of The Modern House. For more details and to make an enquiry, please visit the website http://www.themodernhouse.com/sales-list/rowley-way-3/.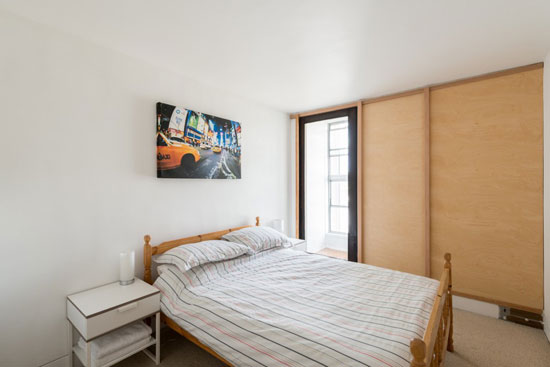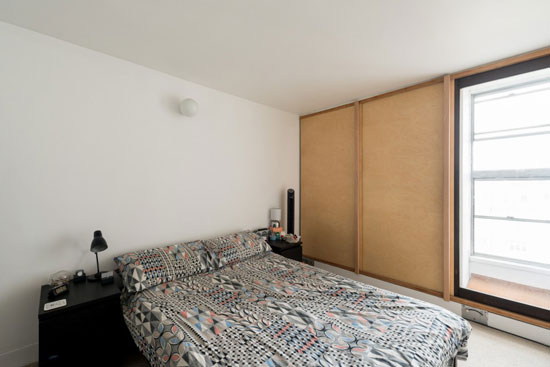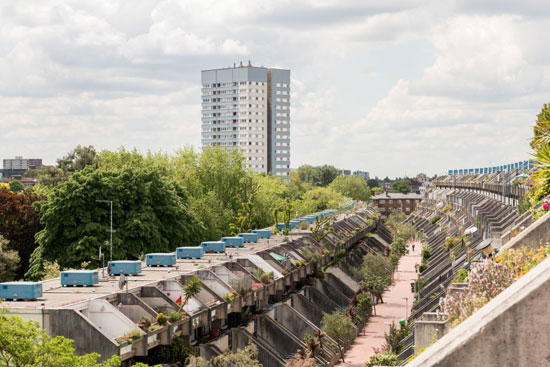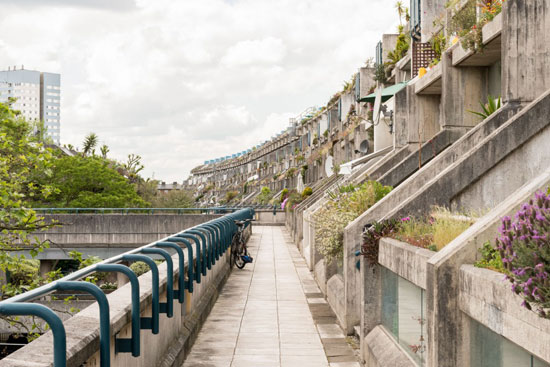 Property Location