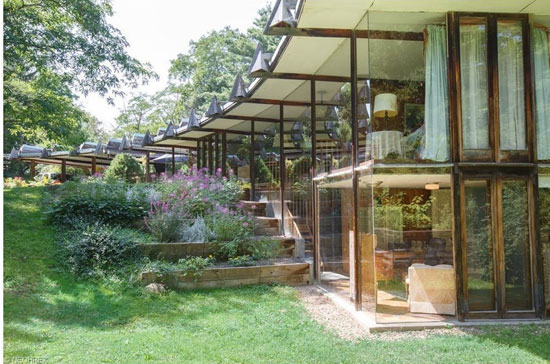 I can't take credit for spotting this one. This 1960s John Terrance Kelly-designed midcentury modern property in Chardon, Ohio, USA was on the Mid Century Modern Real Estate Facebook page. In fact, it literally jumped off that page.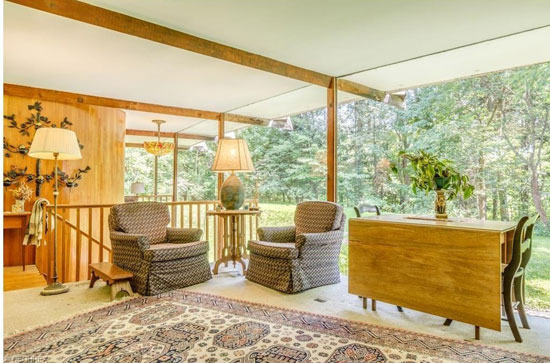 It has been up for sale for quite a while despite an asking price that would get you pretty much nothing in many major cities right now. I can guess what might be putting off the buyers.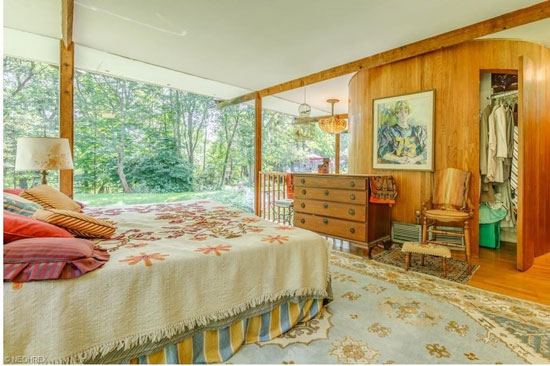 Would it be the decor? It might well be. There is a lot if 'stuff' in this place, but look beyond that and you'll find something special.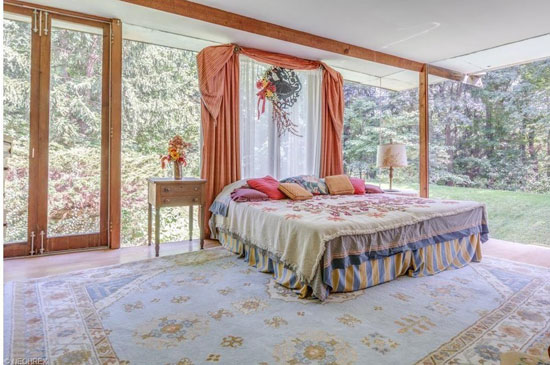 The agent describes this as a potential 'artist / yoga retreat' (an artist currently lives here) as well as a 'Frank Lloyd Wright inspired design' sitting in six acres of woodland.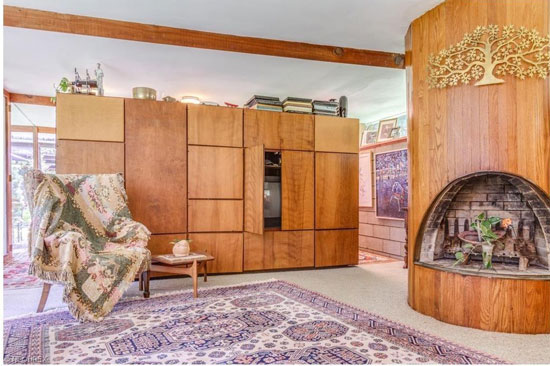 That land probably explains how you can get away with so much glass. There is so much of it, with pretty much all of the living space looking out onto the land from this gently curving design.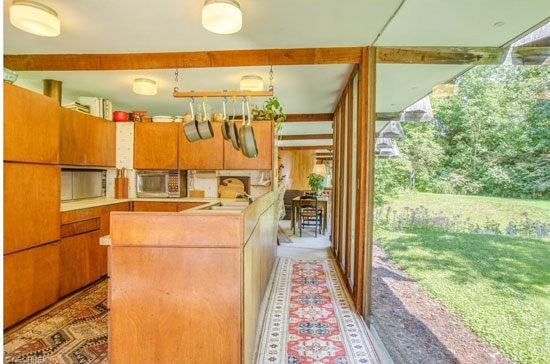 Once inside, it looks like much of the original detailing has survived. From  the kitchen to the fireplaces and built-in storage, it all looks like it came with the house back in 1961. Take away the excess furnishing, freshmen it up with some midcentury design and this really could and should be something.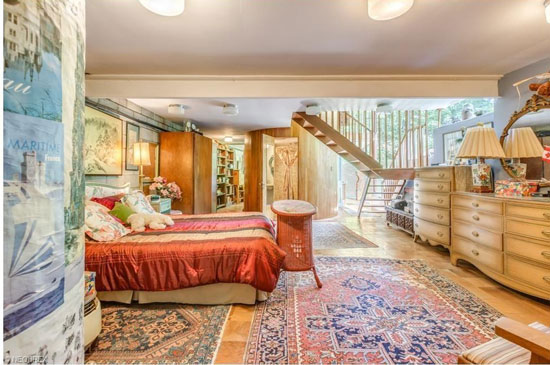 2,210 sq. ft. of living space inside, with three bedrooms, two bathrooms and lots of open reception area over the two floors.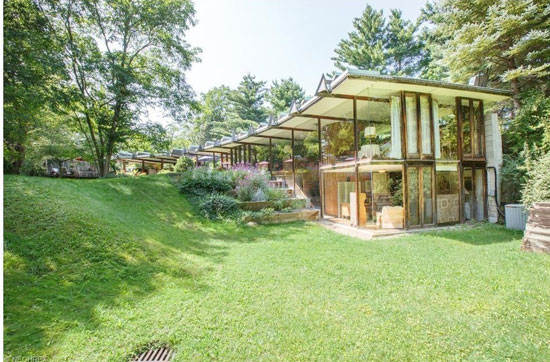 So from that you would probably be expecting a hefty price. Not so. This one is up for $245,000, which works out at around £168,000. That's a lot of hours and land for your money.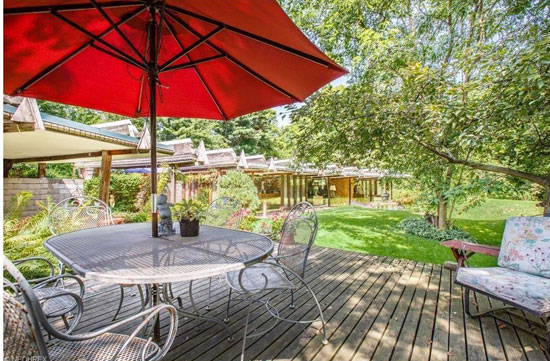 Images and details courtesy of Zillow. For more details and to make an enquiry, please visit the website.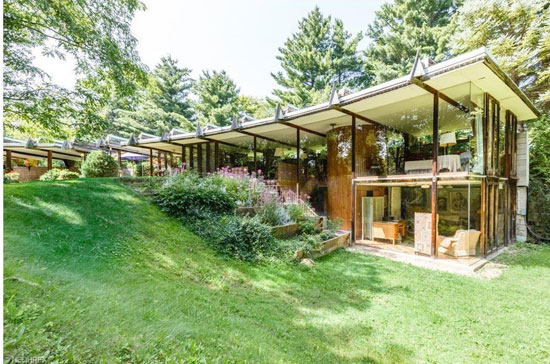 Property Location