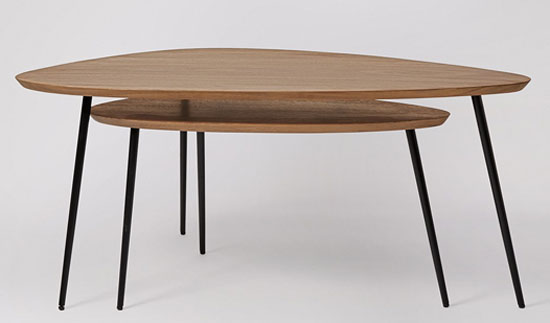 Ok, so you have the midcentury modern house. Or at the very least, you aspire to one. The next thing on the list is furnishings, which is where the Sills coffee table set at Swoon Editions comes in.
From a maker / seller that specialises in the style comes this two-table set, with the smaller able to 'nest' under the larger if you require. Of course, you would ideally be using both, especially as they look so stylish.
Both have a typically midcentury 'pebble' wooden top, as well as up with three skinny tapered legs in steel, the latter painted black. The end result is impressive.
This is a limited edition of just 13 sets and if you want one, it retails for £269.
Find out more at the Swoon Editions website
Via Retro To Go