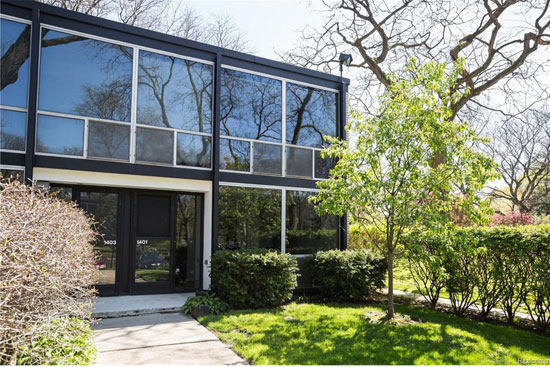 We featured one of these back in March which needed a bit of work doing to it. Now there's another 1950s Mies Van Der Rohe-designed modernist townhouse in Detroit, Michigan, USA up for sale, also needing a bit of love and attention.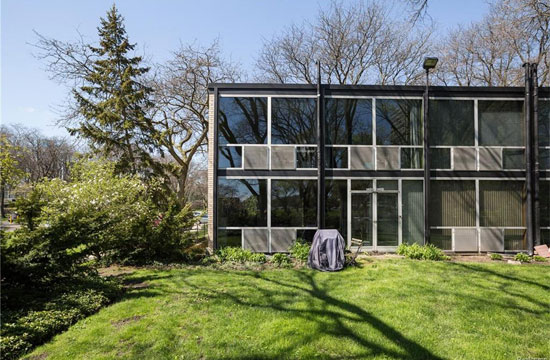 Not as much as the last one though, This 1959 build really just needs freshening up. Everything is pretty much in place and as it should be.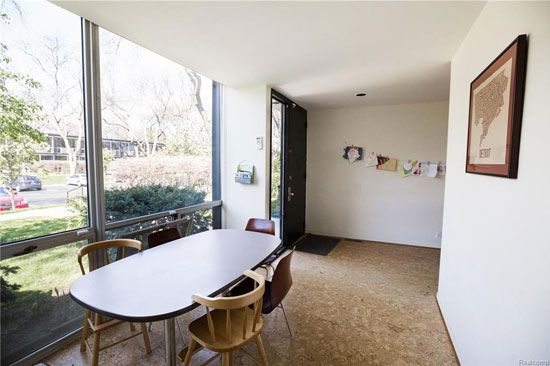 What we have noticed over the last couple of years is the increasing desirability of these modernist gems, with prices constantly on the rise. Saying that, compared to the UK market these still offer great value even with the higher price tag.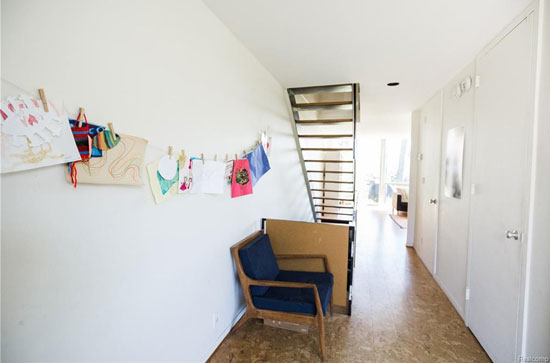 For your money you get to tell your friends you live in a Mies Van Der Rohe build. That's worth the admission alone. On top of that,you get those lovely slabs of glazing to look out of and a good amount of bright and generally open living space.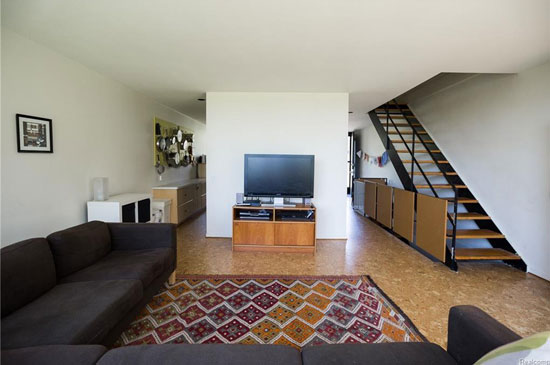 1,400 sq. ft. of living space in total, which includes three decent-sized bedrooms, one and a half bathrooms, a living room with access to the open staircase, a dining room and a kitchen. it looks like the original flooring is still in place too, which is a bonus.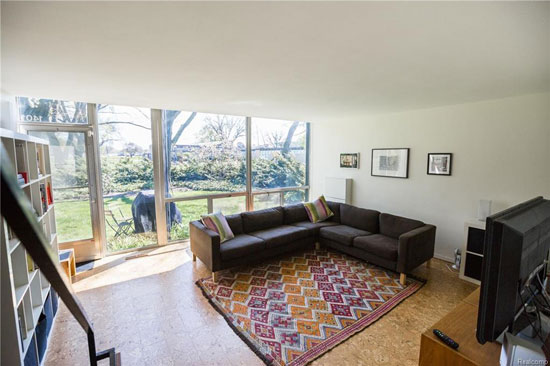 Outside space front and back too, as well as some inclusive amenities, such as window washing, cable TV and internet, security and more. But there is a service charge for all that.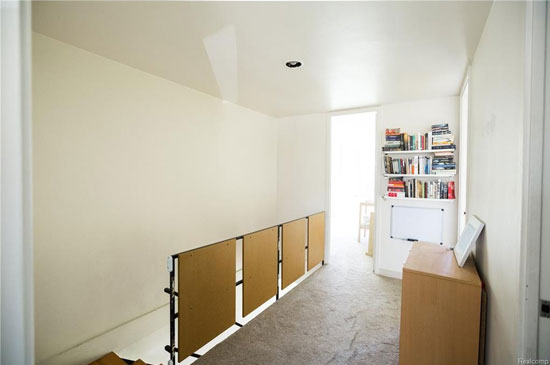 If you fancy relocating to Detroit, the asking price here is $349,900, which works out at around £240,000.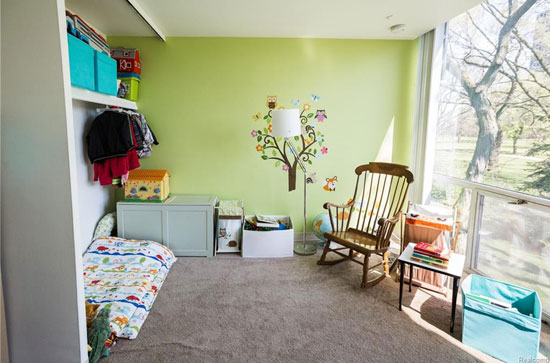 Images and details courtesy of Redfin. For more details and to make an enquiry, please visit the website.
Via Curbed Detroit
Photography for the agent by Michelle and Chris Gerard Photography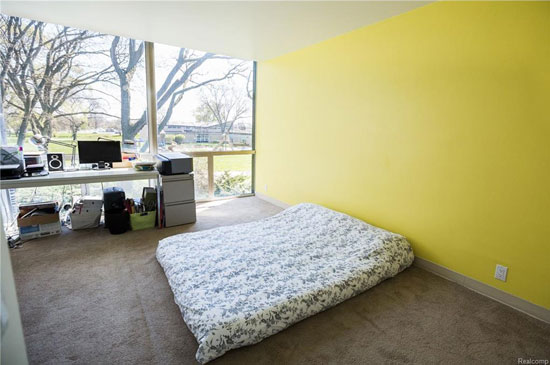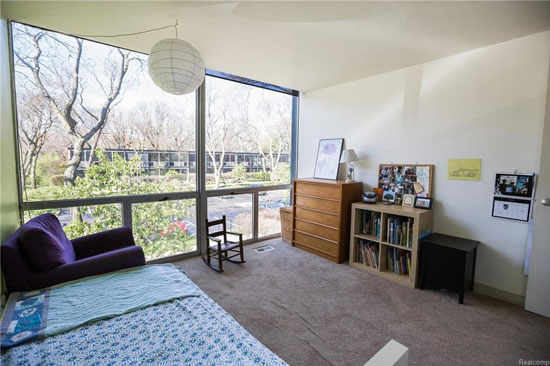 Property Location