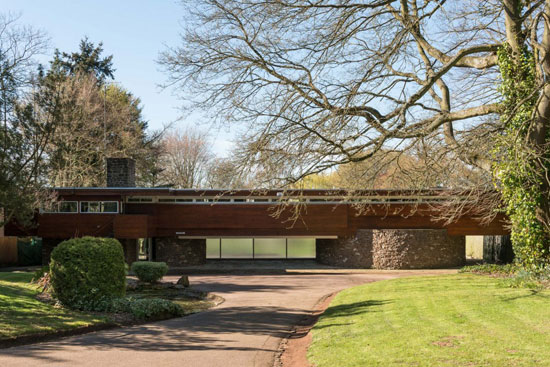 Now this is something special and for many reasons. But one feature of this 1960s Robert Harvey-designed midcentury modern property in Kenilworth, Warwickshire really does jump off the page.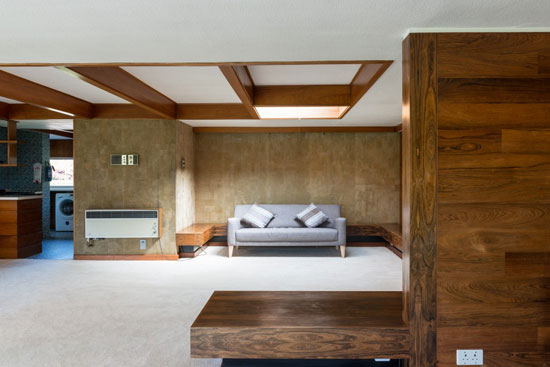 That's saying something too when you consider the house overall, which is a grade II-listed property inspired by the work of Frank Lloyd Wright and pretty much untouched in 50+ years.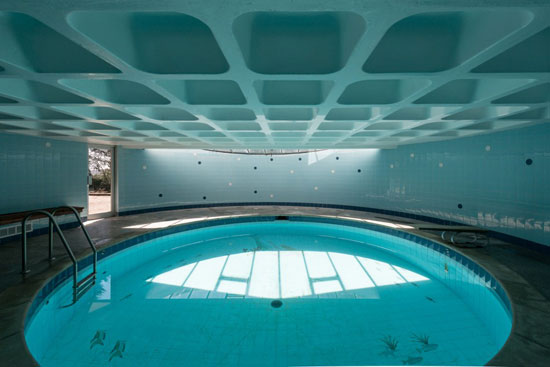 Indeed, this is our dream house. If only we had funds to finance that dream. Maybe one day. But if you have finances in place, we'll not begrudge you ownership.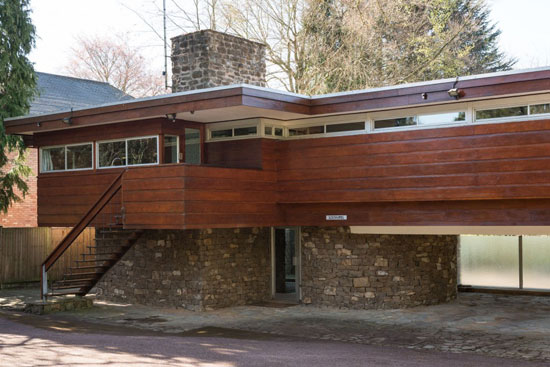 In fact, if you have the money, this is certainly worth a viewing at the very least. Say in a 1.2-acre plot and described as 'an exceptional example of 20th century design' by Historic England, this is a statement house with plenty of space and so many period features still in place.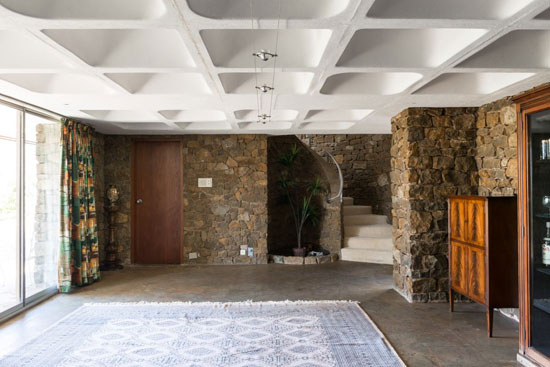 Check out the detail shots on the agent's listing for some of them, everything from exposed stonework to period light fittings and what looks like an intercom system on the wall. If a movie location team saw this, they would be all over it.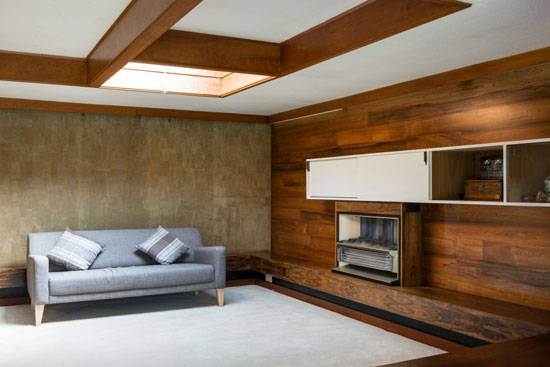 As for the space, that's mainly on the first floor (to take in the views), with all rooms accessing the terrace overlooking the gardens. There are five bedrooms currently in place, two with en-suite bathrooms and one (the master suite) with a dressing area too.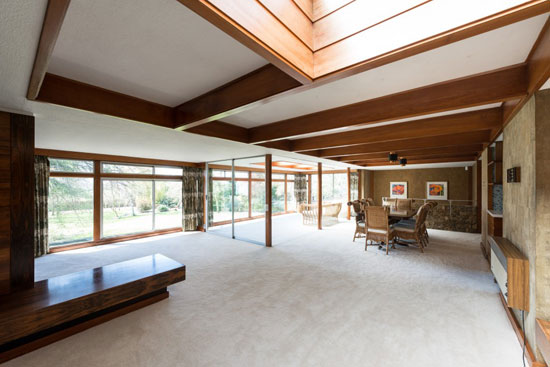 The 'east side' of the house is dominated by the wonderful living / dining room and its equally stylish teak and rosewood finishes,with a kitchen off the dining area, which in turn has a small balcony and steps leading to a parking area at the front of the house. On the south-facing side is a 'winter garden room', which is an attempt to marry both the inside and outside space.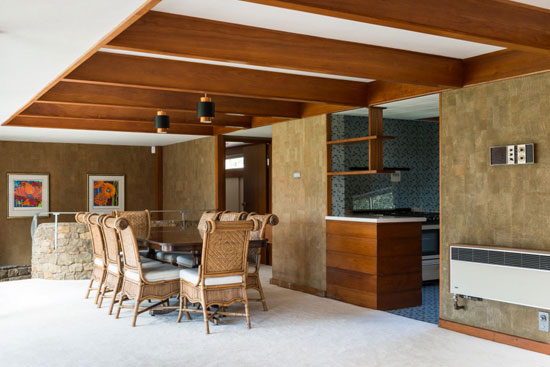 That's not all. Oh no. A spiral staircase leads to the ground floor with entrance hall with exposed Horton Cotswold stone and that stand out feature we mentioned at the start of the piece, a circular indoor swimming pool complete with tiling from the architect's original designs. Just stunning.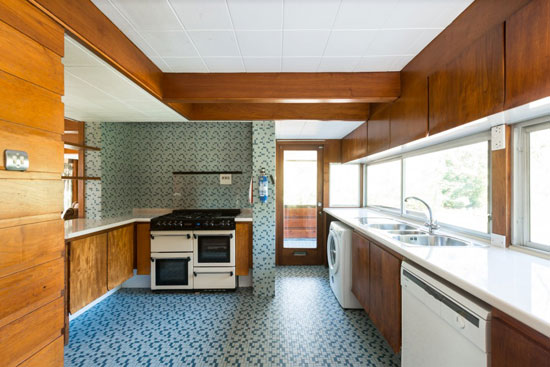 According to Historic England, the architect was given 'a generous budget' and 'no interference on design' to create 'a house that would be noticed' and 'that would still look Modern in twenty years',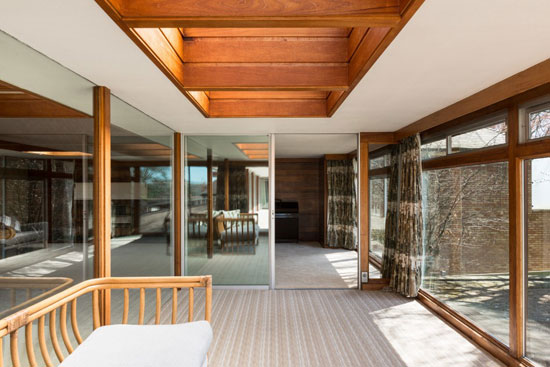 Even further down the line it still does jump out against the majority of modern-era builds, not least because someone has made the effort to look after almost everything that the architect and his team put in.
We can only hope that is still the case in a few years time, although with planning permission to extend in place, we're not entirely convinced that will happen. Of course, if you have the money to take it on, all the better. But you will need something in the region of £1,495,000.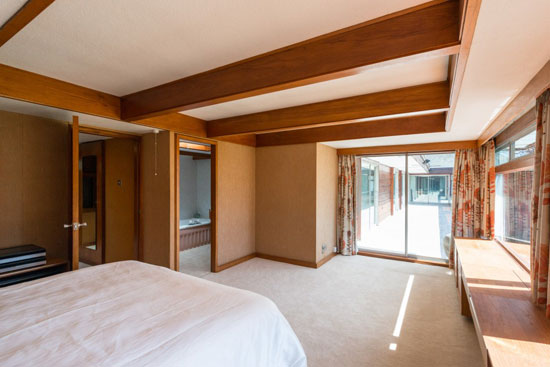 Images and details courtesy of The Modern House. For more details and to make an enquiry, please visit the website.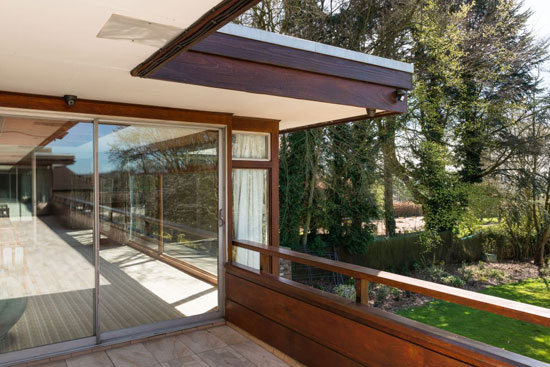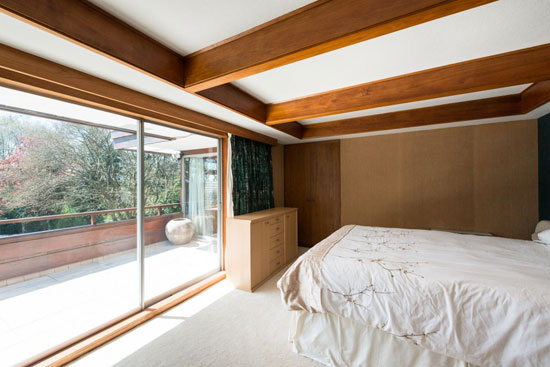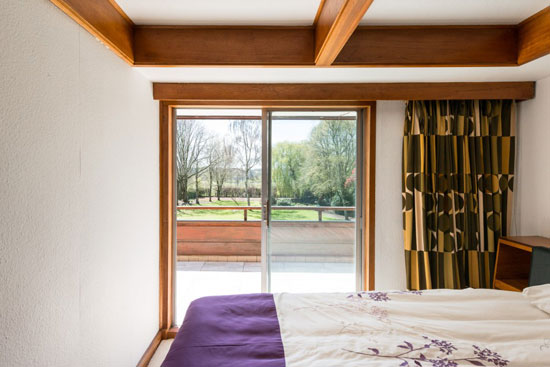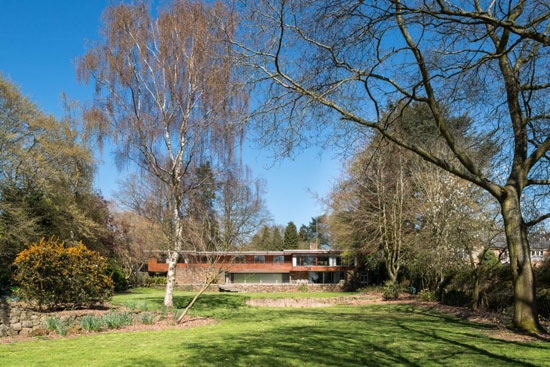 Property Location