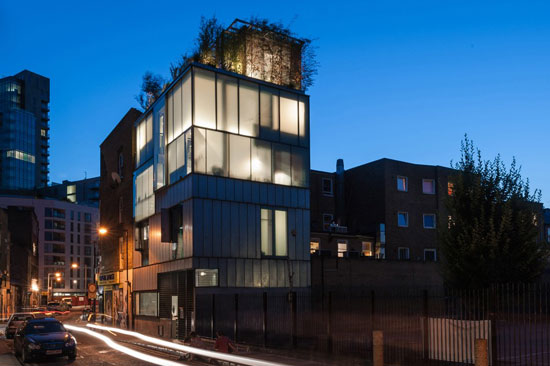 This stunning William Russell-designed contemporary modernist property in London E2 has just hit the market.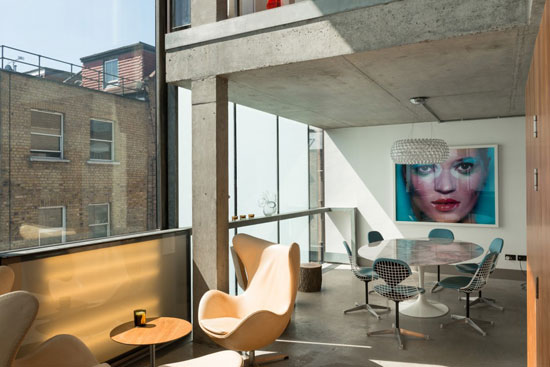 It dates back to 2002 and was built for the architect's own use. It was 'extended and altered' by Form Design Architecture in 2009, with the result of that pretty much what you see here.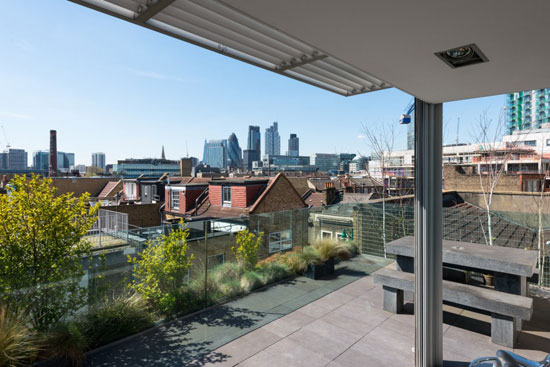 According to the agent, the house was built using an 'in-situ' reinforced concrete structure, which was finished with galvanised steel panels and huge windows.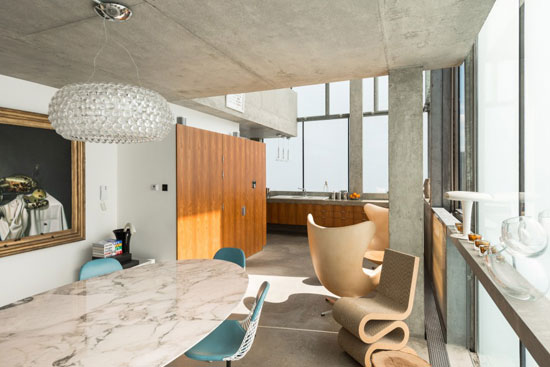 That almost brutalist theme continues inside, with raw concrete exposed on both the walls and ceilings, with concrete also used for the staircase. The upper part of the building is where you will find most of the glazing, which means the structure 'glows like a lantern' at night.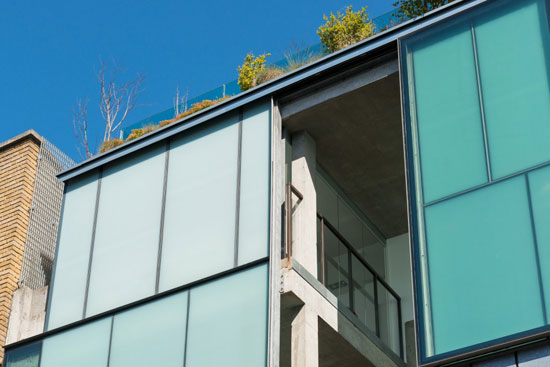 That's obviously dramatic, but so is the space inside.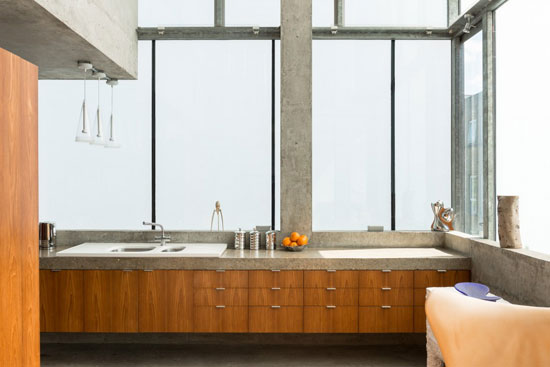 So many double-height living spaces in here, not to mention mezzanine levels. Both a good thing in our book. In addition to that, you also have access to a roof terrace and as a result, some amazing views of the city skyline.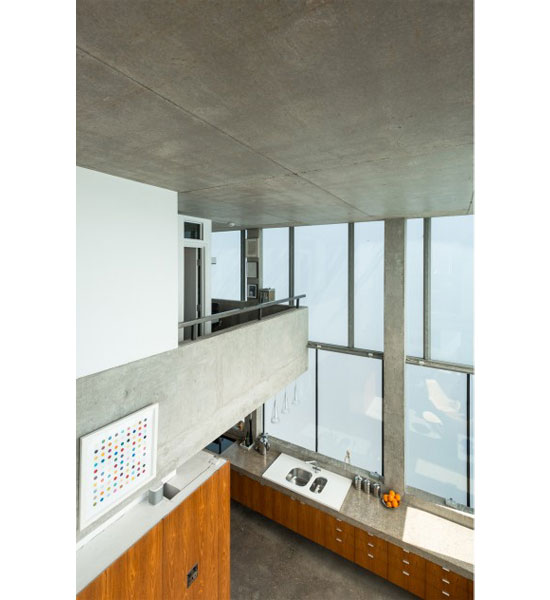 A good amount of living space too, which the agent describes as 'flexible'.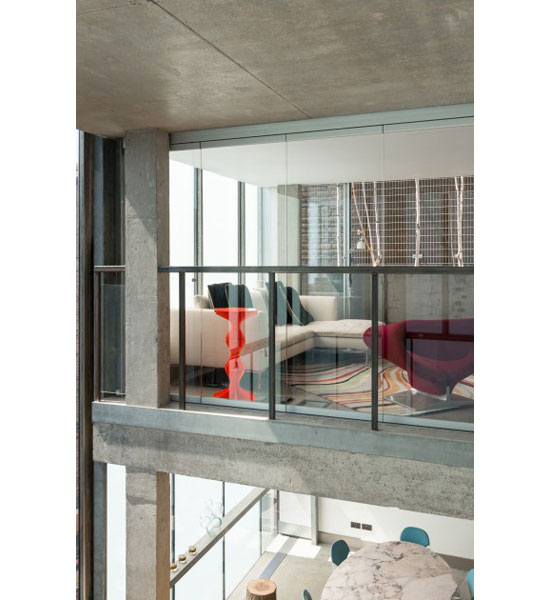 But as a guide, it covers around 2,309 sq. ft. in total over its six floors and includes a 'wonderfully bright' kitchen / dining room on the second floor with a two-storey-high opening window and a gallery above. On top of the building is a reception room or study with doors that fold back, allowing access to the 'magnificent' south-facing roof terrace.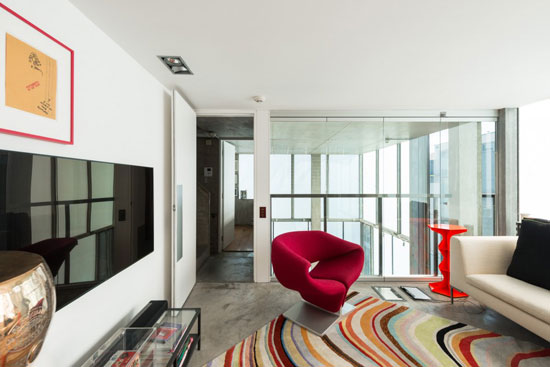 Three bedrooms currently in the mix too, but as we said above, the space is there to be reworked should you need  more or indeed, less of them.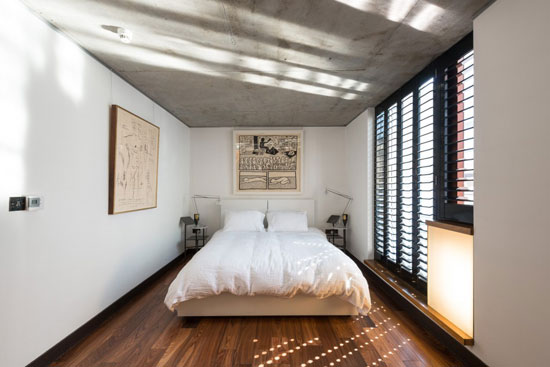 The floorplan gives the full current layout, with more images also on the agent's site. If you have fallen in love with this place you will need to have access to something around £2,650,000.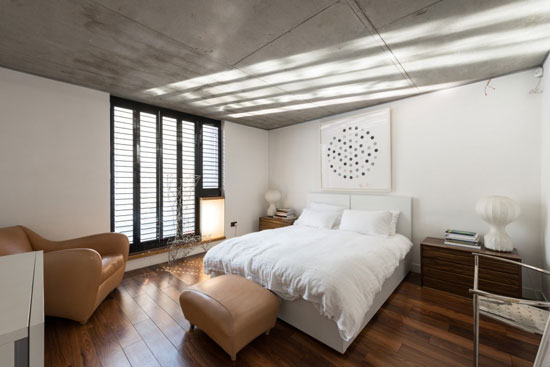 Images and details courtesy of The Modern House. For more details and to make an enquiry, please visit the website.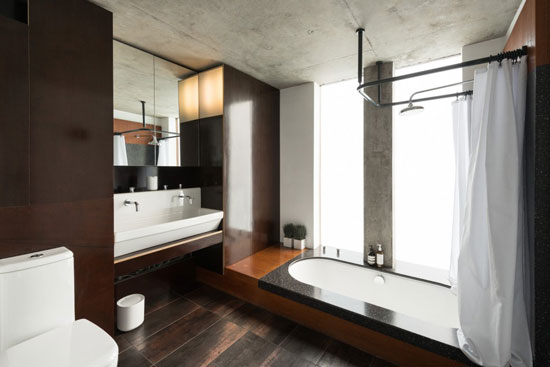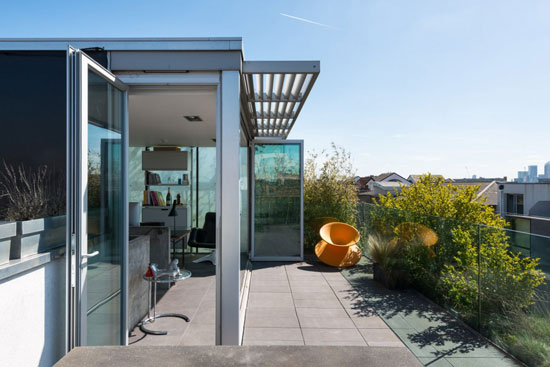 Property Location