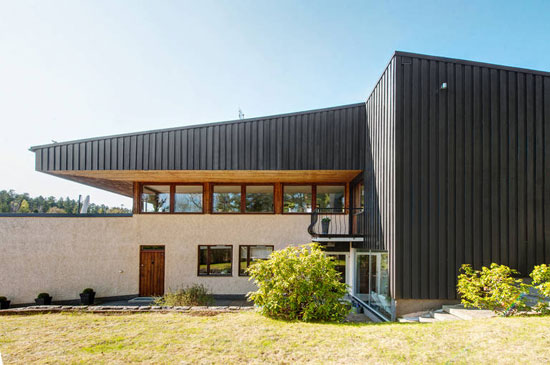 Big thanks to resident Scandi house spotter Ann-Charlott for picking up on this 1970s modernist property in Saltsjo-Boo, near Stockholm, Sweden, which is now up for sale.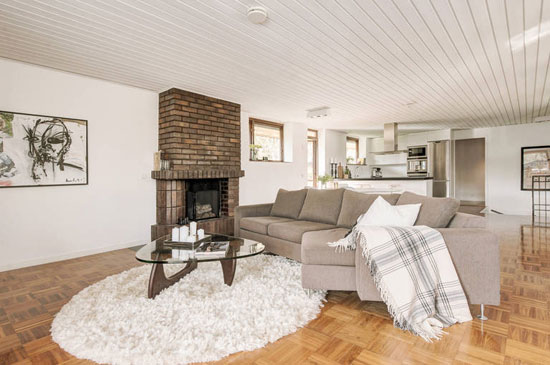 It's a large and bold piece of architecture, dating back to 1974, although a 'thorough renovation' inside has turned the interior into more of a contemporary living space.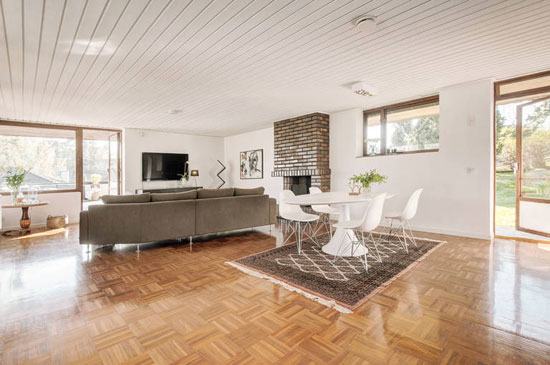 No bad thing and looking around, a good amount of originality still pops up, including original flooring, wood panelled ceilings, doors, quite possibly the swimming pool area and sauna and of course, the distinctive exterior design.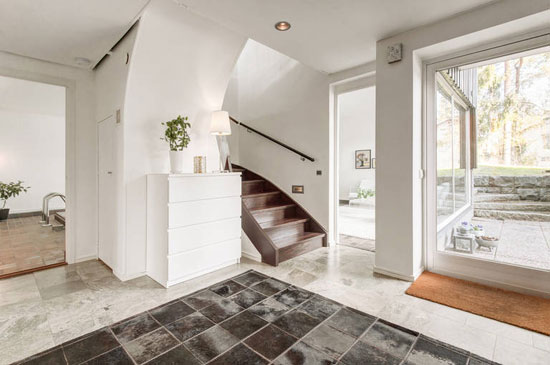 But beyond that, the interior and perhaps the outside spaces have had some work. The result is nice marriage of the old and the new, the distinctive and the functional and a house you could move into tomorrow (budget permitting). We like it a lot.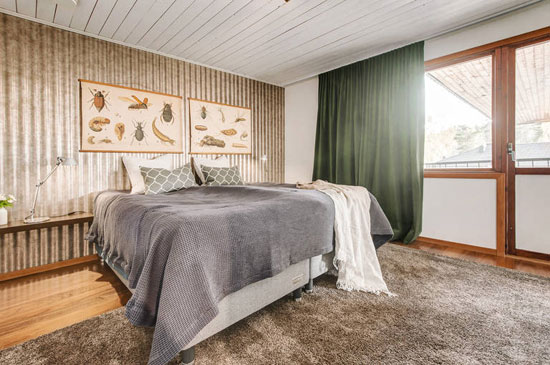 As we hinted above, this is quite a large place too, to the point where part of the house (with its own entrance) could actually be sublet.That annexe is on the main floor with its own entrance, bathroom, kitchen area and bedroom. So if you are struggling to pay the mortgage, that might be quite useful.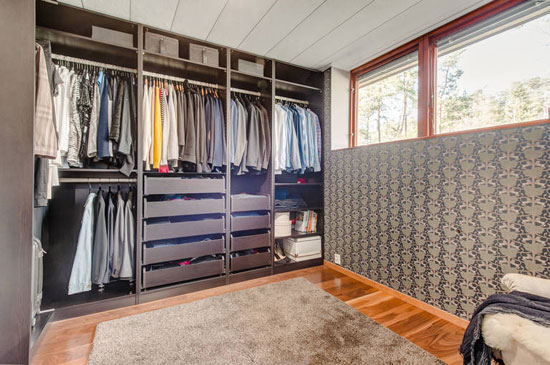 285 sq. metres of space in total (including that annexe), with 'really large' living areas and as we mentioned, your own indoor swimming pool with lounge and sauna. Perfect for kicking back after a tough week at work. For the full breakdown of space, check out the floorplan on the agent's site. it is substantial, especially when you factor in the large double garage space too.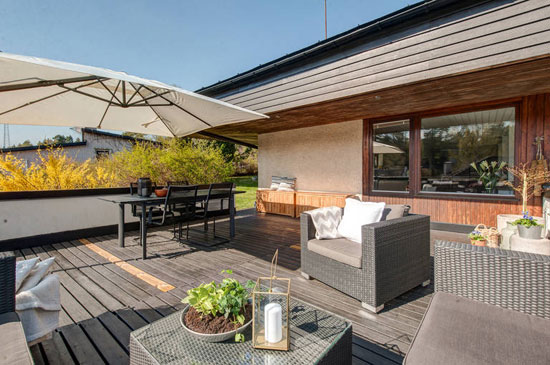 Gardens outside (lawns and plants), as well as the patio space too, which looks like a great social area.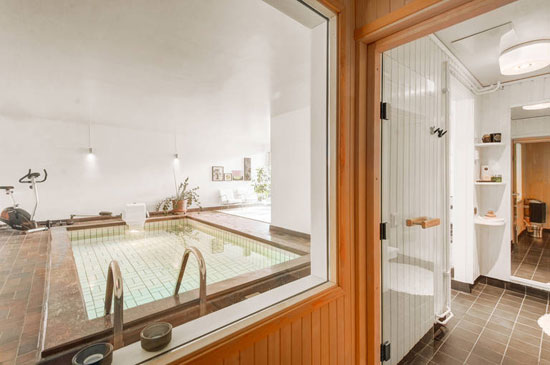 More details and images on the agent's site, as well as a complete breakdown of all the work undertaken over the years in and around the house. If it's your dream home, the asking price is 8,850,000 kr, which converts to £747,463 at the current exchange rate.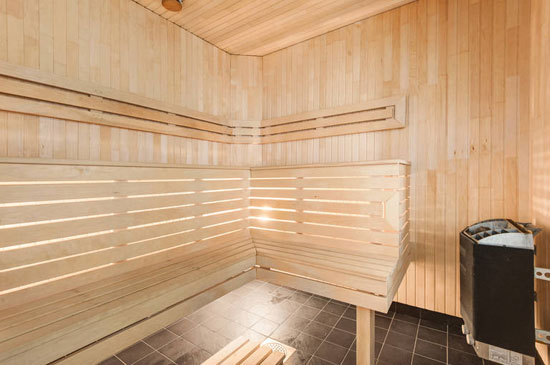 Images and details courtesy of Tradition. For more details and to make an enquiry, please visit the website.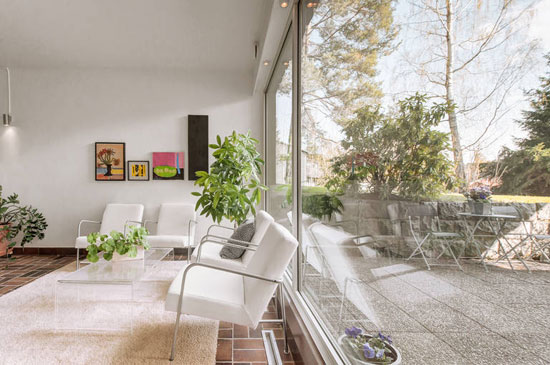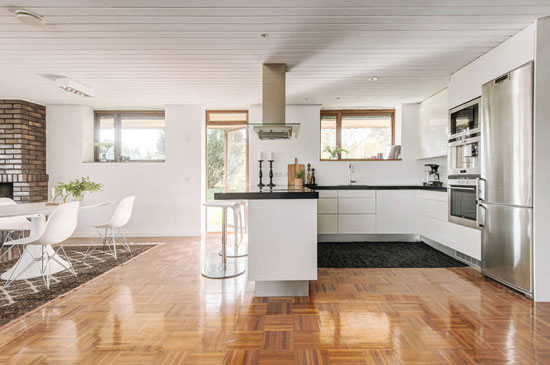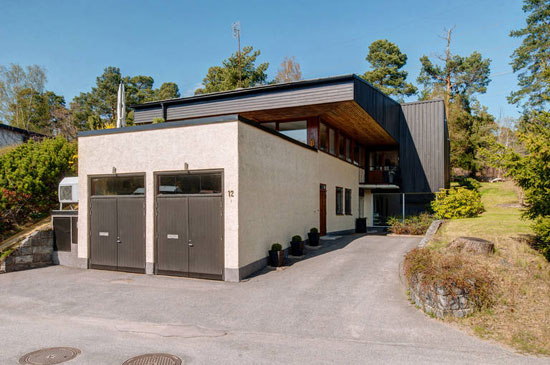 Property Location