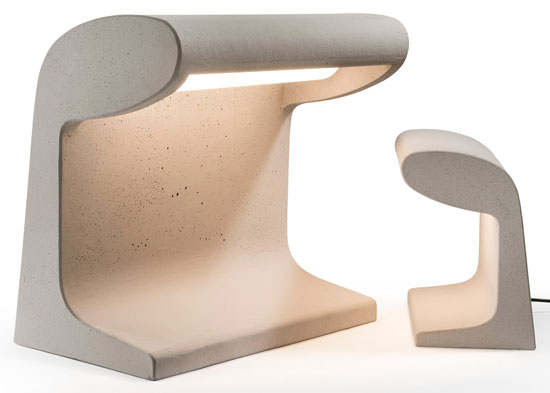 It isn't for everyone, but lovers of concrete might want to invest in the upcoming reissue of Le Corbusier's Borne Beton lamp by Nemo.
The light dates from 1952 and was originally designed for the walkways of the iconic Unité d'habitation de Marseille, but will soon be available for your home in two sizes. Take your pick of a large outdoor version or a more manageable desktop version.
Production methods are much the same as the mid-20th century, but with one key difference, the lighting source has been updated to use a more efficient LED board.
We know all of that, but we don't know price or availability, which should be revealed later this month. However, we would expect any retailer currently stocking Nemo designs to be at the very least taking orders for this design.
Via Dezeen