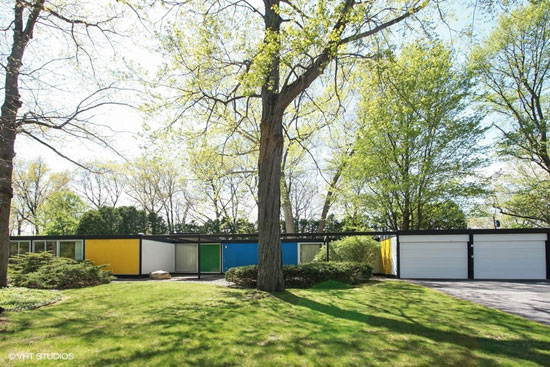 I bookmarked this place yesterday, but later noticed someone on the MCM Real Estate Group on Facebook saying it may already be under offer. Just in case it is still available, we'll still flag up this wonderful 1950s midcentury modern property in Michigan City, Indiana, USA.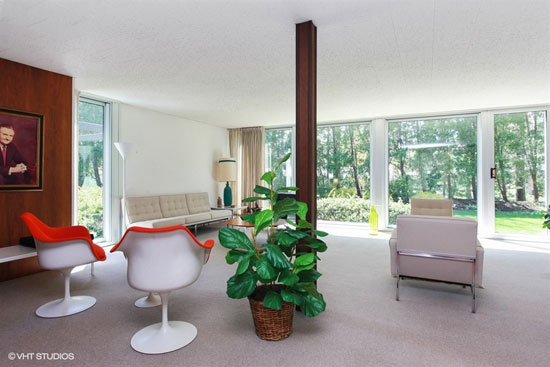 You can see why we want to talk about it from the photos, but the cherry on top is the price. We'll come to that later.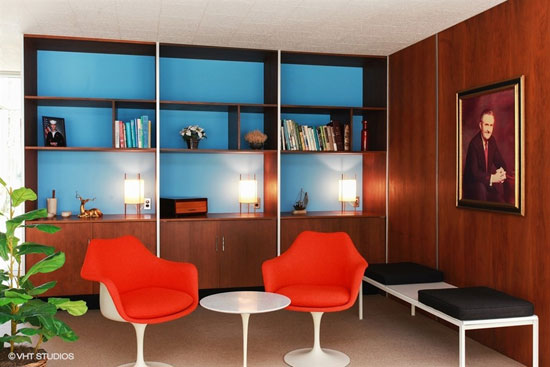 First up, let's focus on the architecture, which dates to 1958 and judging by the photos, has undergone minimal change since. In fact, it looks rather like a showcase for Knoll furniture from decades past.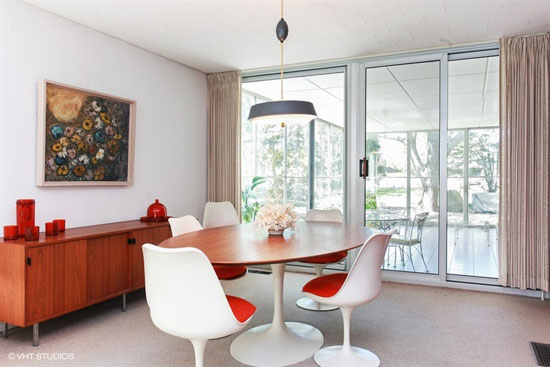 The house is a mix of aluminium, steel and glass, broken up a little by internal wooden walls, but generally open plan over its single floor. Love those coloured panels on the outside too, not to mention some of them ore interesting built-in furnishings.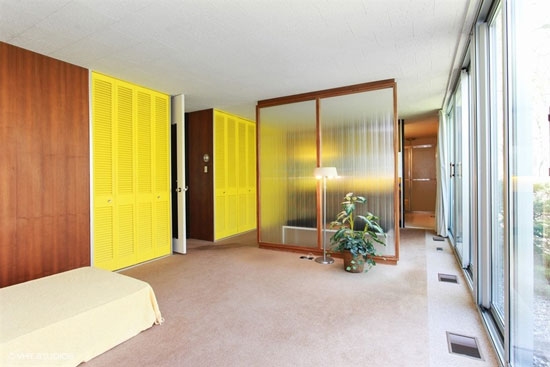 As for the space, that comes in at 2,341 sq. ft. in total, which includes what's described as a 'spacious living room', a dining room, a master bedroom with 'ribbed glass partitions' separating it from the dressing room, two further bedrooms, a kitchen with built-in fittings, two bathrooms and a 'den'.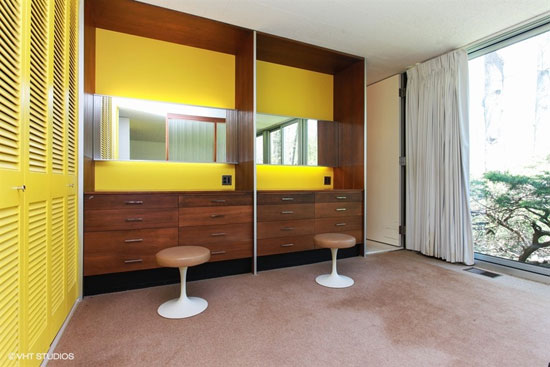 You also get an all glass panel sun room, with the glass panels replaceable with full screens if you need to tone things down a bit. An attached garage finishes things off.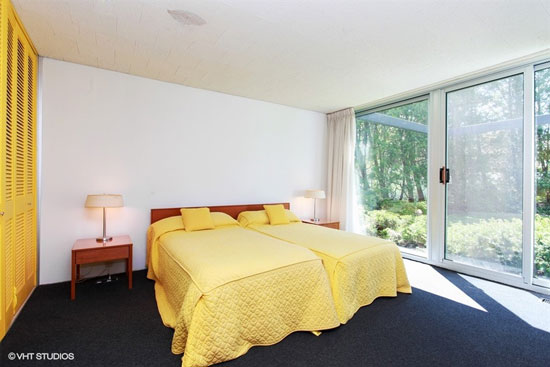 Well, almost. There is some outside space too, covering 0.78 acres.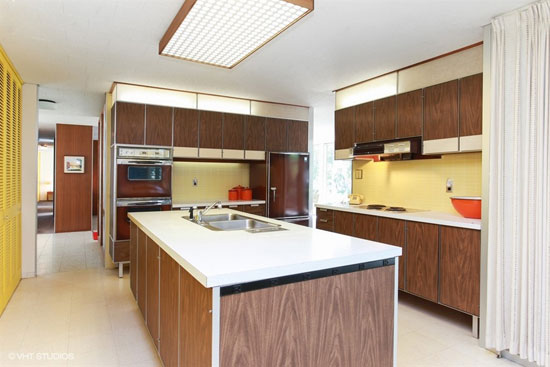 Fancy it? As we said, it might well be under offer, but there's no harm in contacting the agent. With a price of $192,000 (£133,000), I'm sure a good few will.
Images and details courtesy of Zillow. For more details and to make an enquiry, please visit the website.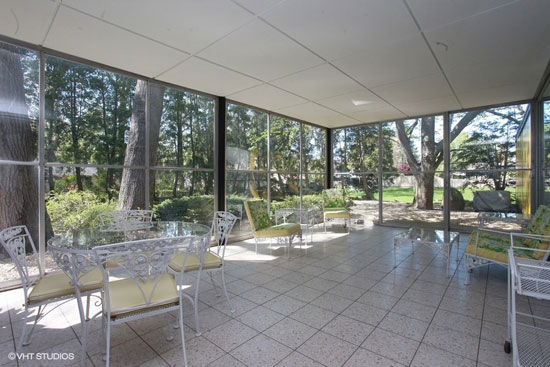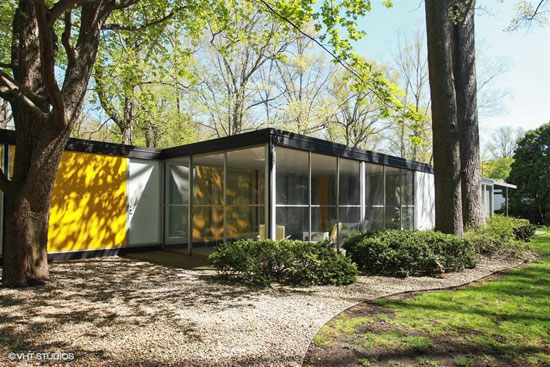 Property Location