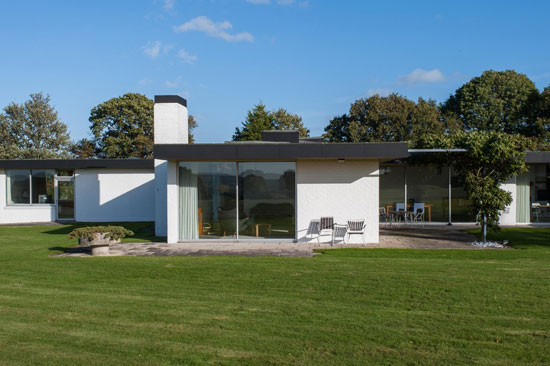 Check the bank balance and your credit facilities, as this 1960s John Schwerdt-designed grade II-listed modernist property in Rye, East Sussex is likely to stretch both.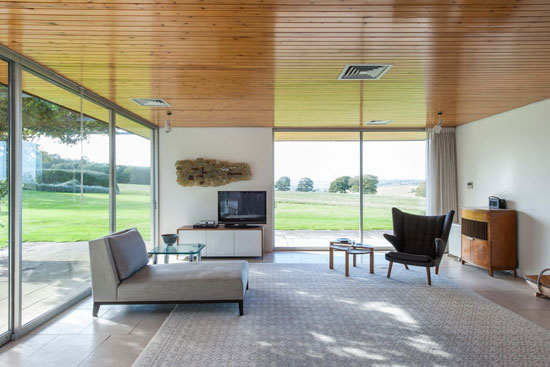 The house dates back to 1964 and if you want a reference or two, it appear in Pevsner and has been praised by Historic England as being a a 'well-crafted' house with 'carefully detailed design'. But you probably worked the latter out by glancing at the images below.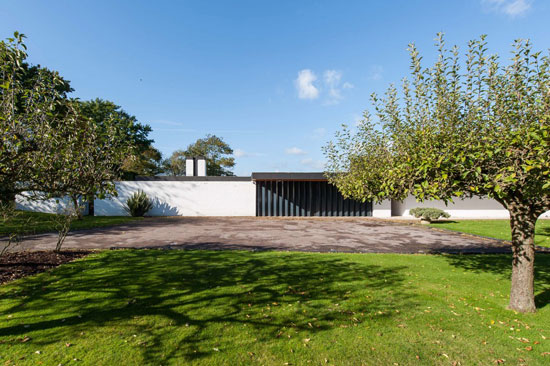 It looks in an original state too, which is perhaps down to the house having just two owners from its construction.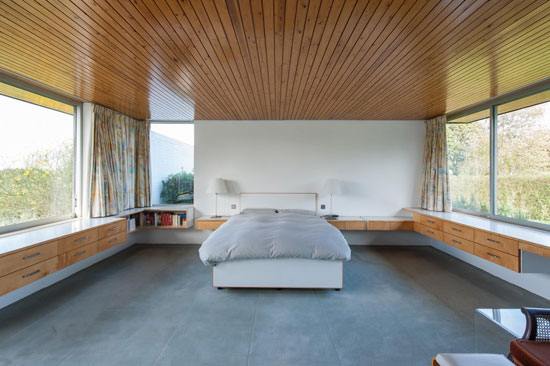 According to the agent, the second of those owners have 'carefully maintained the house', retaining all of its original details, fittings and finishes where possible. Of course, not everything is original and I'm not sure you would want it so – personally I would rather have a modern kitchen in keeping with the architecture than a 50+ years old one that isn't particularly user-friendly.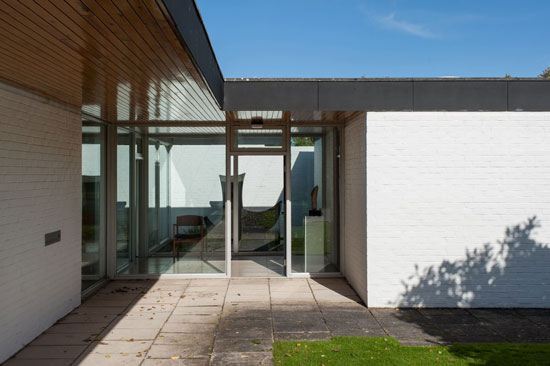 Saying that, the modern touches are very much in the minority. There is much of the architect's original vision still in place, from the layout, exposed brick and panelled ceilings though to the fitted furnishings dotted around the place.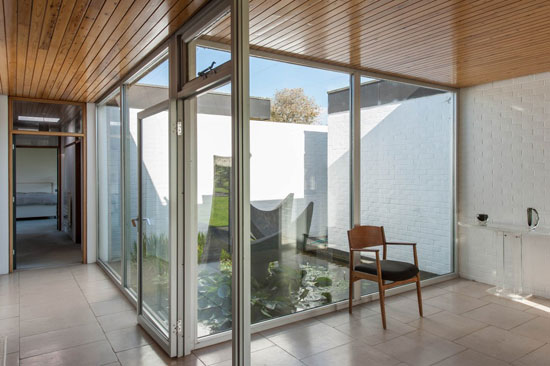 Oh yes, lots of lovely glazing too, which makes it easy to survey all of your land. You get around 68 acres with this place (including an east house), with panoramic views of the Tillingham Valley too. Note that some of that land is currently rented for sheep grazing, but you'll probably not miss it with so much to go at.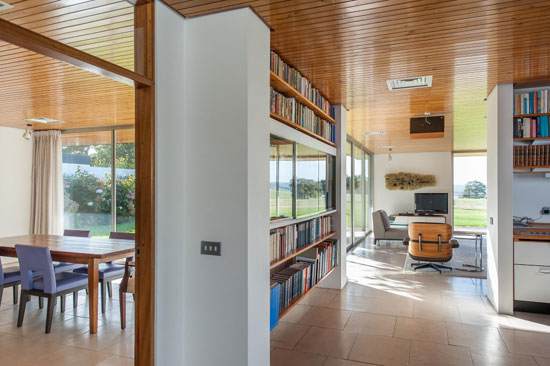 As for the internal layout, where do you start? This place is vast. But for the record, it includes four bedrooms plus a principal bedroom with dressing area and bathroom, a studio space, two further bathrooms, drawing room, dining room, study, dining room and kitchen. A triple garage is also built into the property.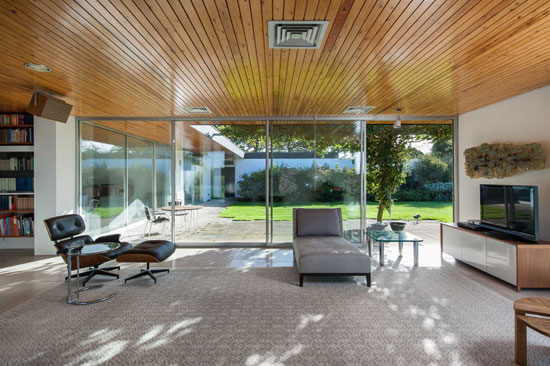 Of course, we have mentioned the land, but it is worth pointing out that the gardens surrounding the house were designed by the garden designer, landscape architect and author Sylvia Crowe, with much of her original scheme still in place. Note that the gardens also include a swimming pool and an orchard with apple and pear trees.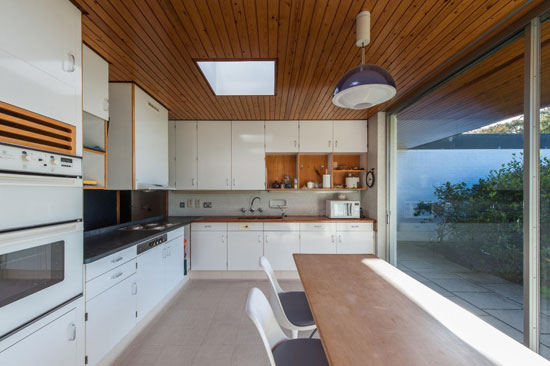 There is so much more to see here, so I recommend you check out the rest of the images and background details on the agent's site. If you like what you see, £2,850,000 is the asking price.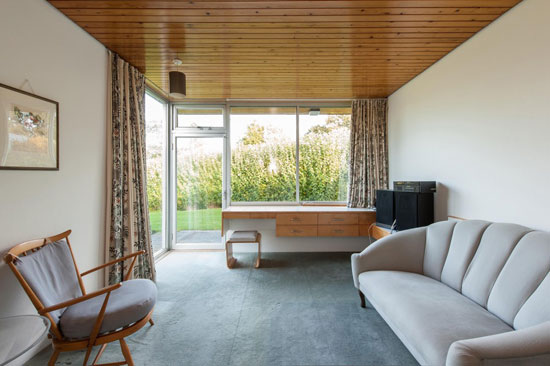 Images and details courtesy of The Modern House. For more details and to make an enquiry, please visit the website.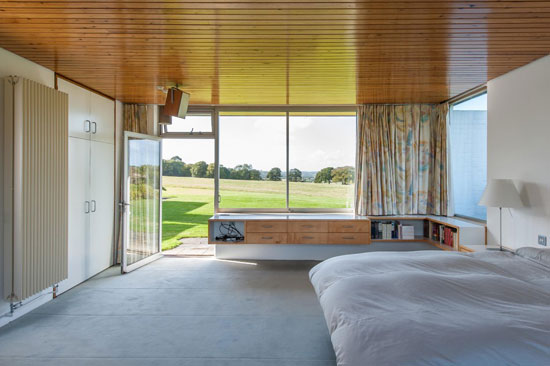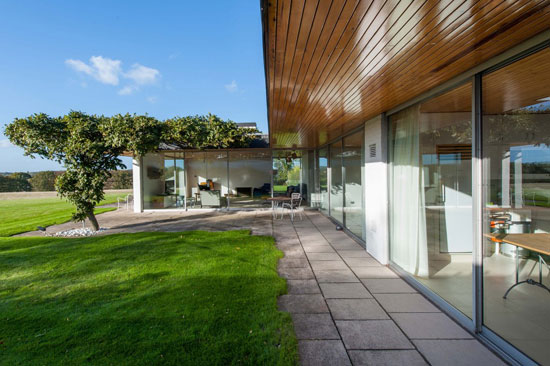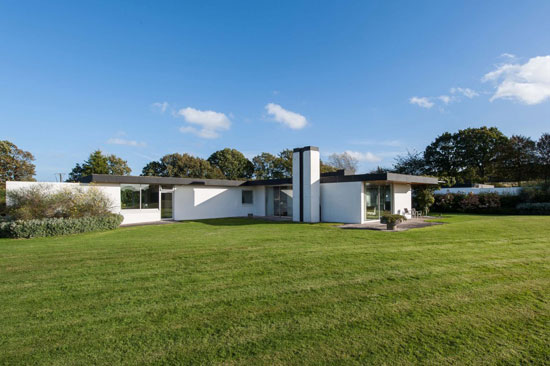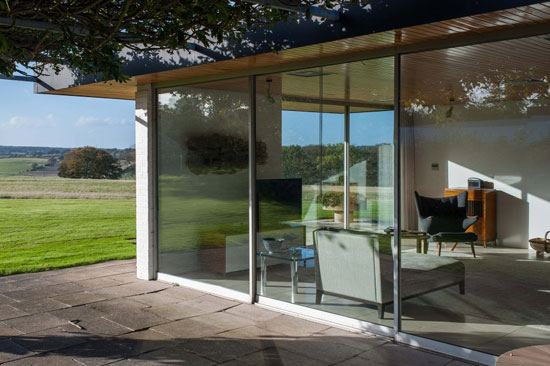 Property Location