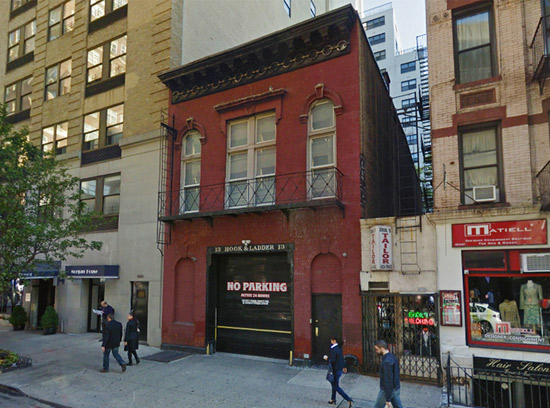 Not a lot of imagery to go off here, but we still think there might be an interest in Andy Warhol's first studio in Upper East Side, New York City, USA.
It wasn't designed as an art studio obviously. This was originally a 'firehouse', but was converted for use as an art studio by Warhol in the early 1960s after he grew out of the space at his mother's townhouse just a few blocks away.
According to Blouin Art Info, Warhol offered to pay $100 a year for use of the building, which had no heat or running water. He hired asssistant Gerard Malanga not long after as he looked to step up production of his artwork.
Warhol obviously moved on, but the property has stayed in 'art' hands. Currently it is owned by the art dealership Wildenstein & Co. However it might not stay that way.
The listing is offering the space as 'a blank canvas to create boutique condominiums, a mixed-use rental or a luxury townhouse on a site that is both rich in history and conveniently located for transportation.'
Saying that, a successful artist might well fancy taking it on and keeping the spirit alive. If that's you, the price is $9.975 million for the 5,000 sq. ft. space.
More details can be found at the Realtor website, which should be adding images of the space soon.