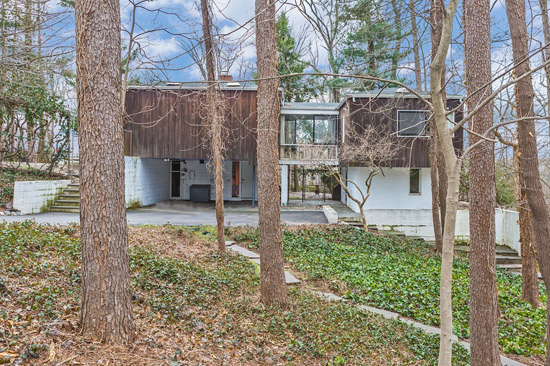 A very significant listing. The 1950s Marcel Breuer-designed Levy House in Princeton, New Jersey, USA is on the market for the first time ever.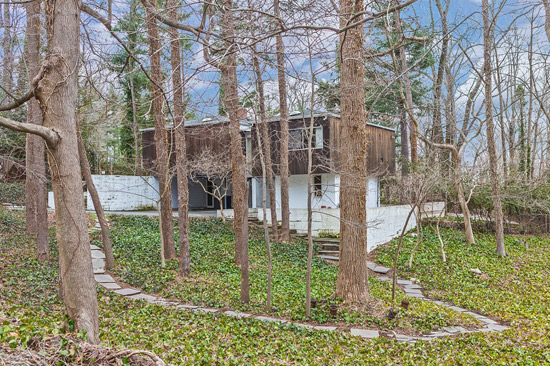 The house dates back to 1953, a commission by Marion Levy (hence the name), who was a professor of Sociology and International Affairs at Princeton. Amazing to think that this house is still in the possession of the same family today.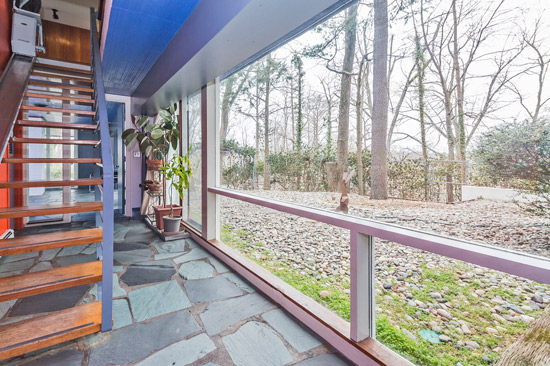 That's significant, not least because it means the original design is still intact. Yes, it might need some restoration work here and there, but this is a wonderful opportunity for someone to being back to life a Breuer design.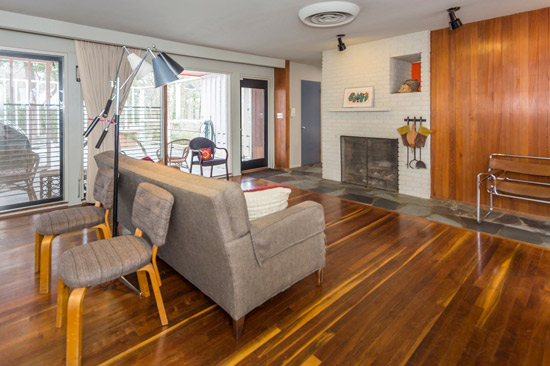 Not that we are for a minute suggesting this needs anything radical doing to it. Far from it. The originality here is the key selling point, both the design and the interior fittings, which include original built-in furnishings that would be impossible to replace. The agent describes the house as 'perhaps the purest surviving example of Breuer's residential work'. Hard to disagree with that looking at the imagery on display.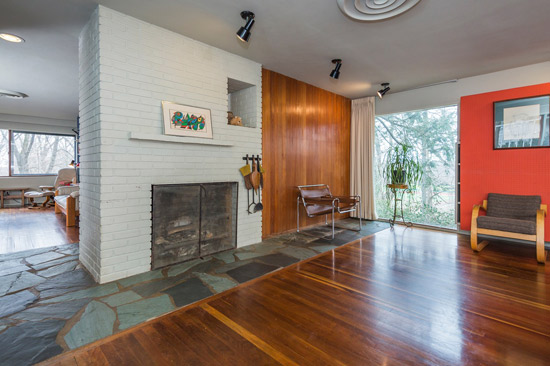 As for the design, that's pretty much modernist heaven. Clean lines, walls of glass, open living spaces and a design that effortlessly brings the outdoor space in (and vice versa). it has been updated twice, but by Breuer at the request of the owners.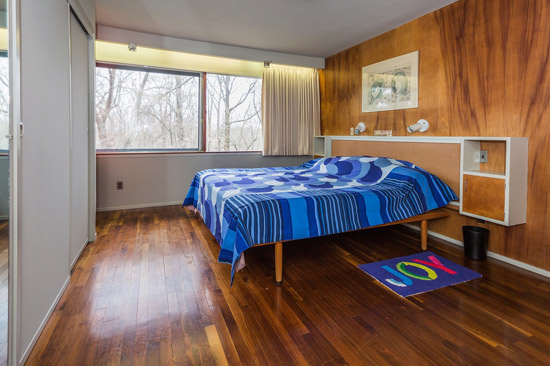 Those period features include windows surrounded by polished hardwoods, wood floors, built-in bookcases and accent windows, a trademark Breuer staircase, original paint colours on accent walls and ceilings and best of all, a bedroom that has a built-in Japanese style soaking tub underneath the bed.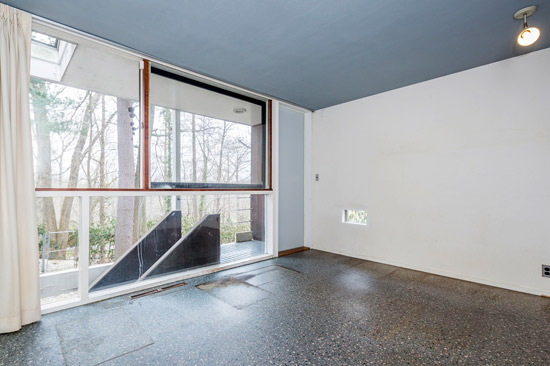 The living space covers around 3,800 sq. ft. in total, including four bedrooms and three bathrooms, a family room with 'two full walls of glass' and a two-sided fireplace plus a large open living room / dining room.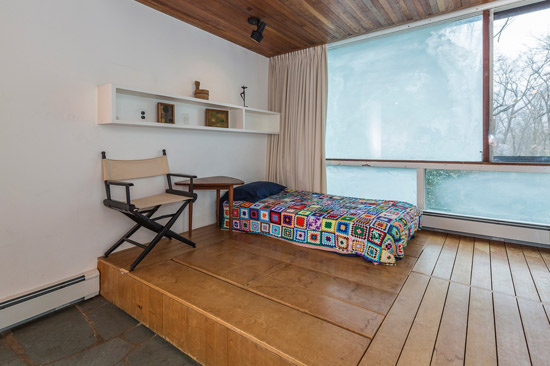 You also get 0.61 acres of outdoor space, plus an area for 'outdoor cooking, entertaining or relaxing'.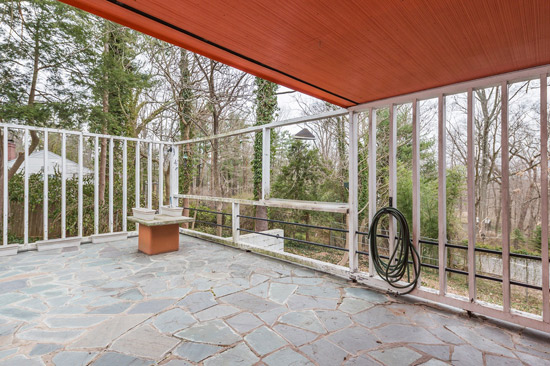 Check out the additional images on the listing and if you like it, have a word with the bank about the possibility of getting $1,100,000 to spend on it.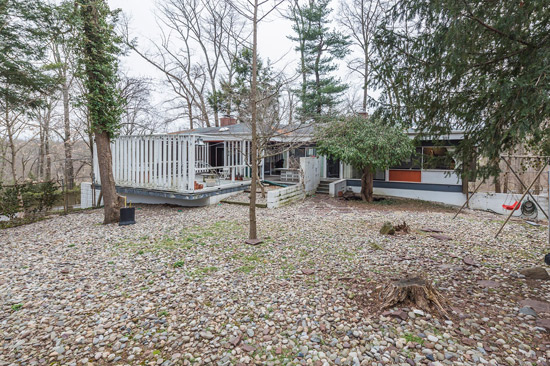 Images and details courtesy of Zillow. For more details and to make an enquiry, please visit the website.
Property Location