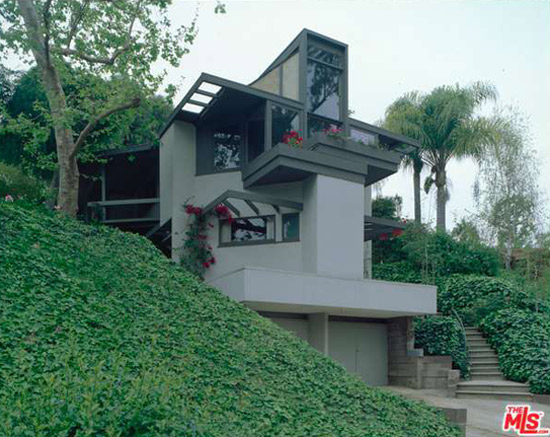 Looking for something just a little different for your next home? You might want a look at the 1950s R.M. Schindler-designed The Tischler Residence in  Los Angeles, California, USA, which is on the market for the first time since it was built.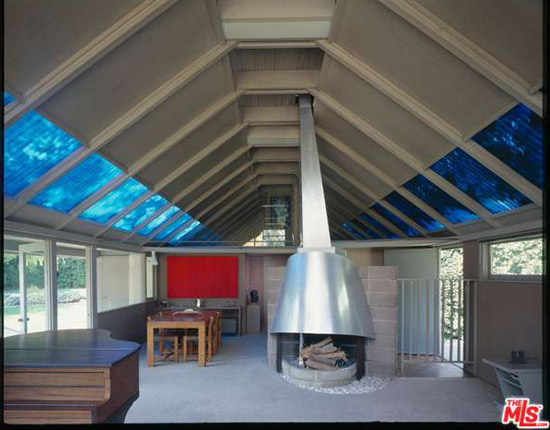 It's amazing to think that this place was built between 1949 and 1950. If it was built today it would turn heads We can only wonder what the reaction was 60+ years back!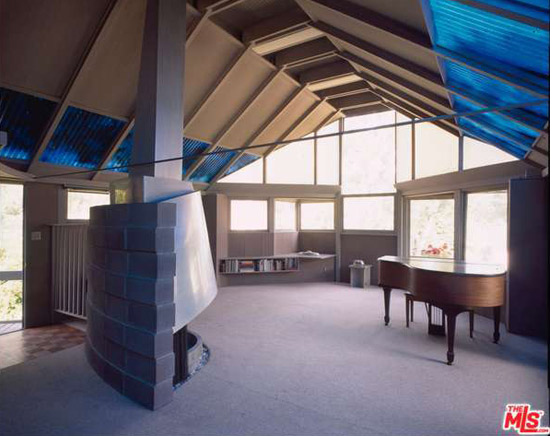 The man who commissioned it was artist Adolph Tischler, who also put his own mark on the place, designing that wonderful metal fireplace and the built-in furniture.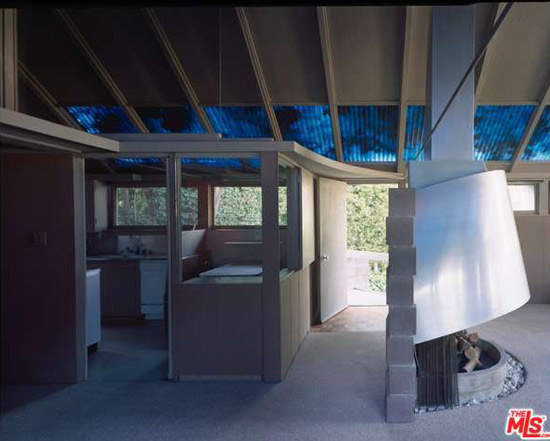 It's a three-storey property complete with a 'blue translucent, sky-like roof' that apparently resembles an 'upside-down glass-bottomed boat.' The glass above the kitchen and master bedroom also 'appear to make the house transparent throughout'.  So in other words, if the outside doesn't knock you sideways, the interior just might.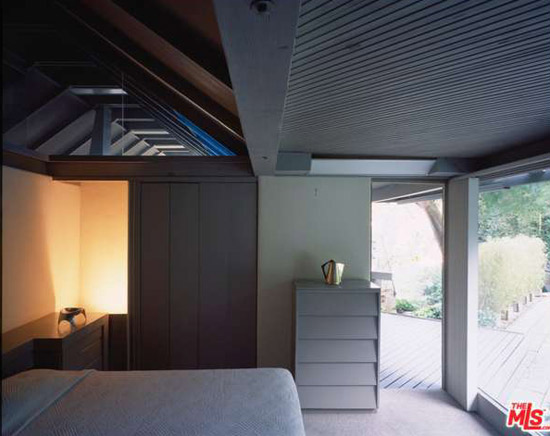 As for space, this house has 1,271 sq. ft. of it, with three bedrooms and two bathrooms in the main living space, which open onto a private side garden. You can also access a studio (or fourth bedroom) with bathroom from a separate entrance. A two-car garage sits below too.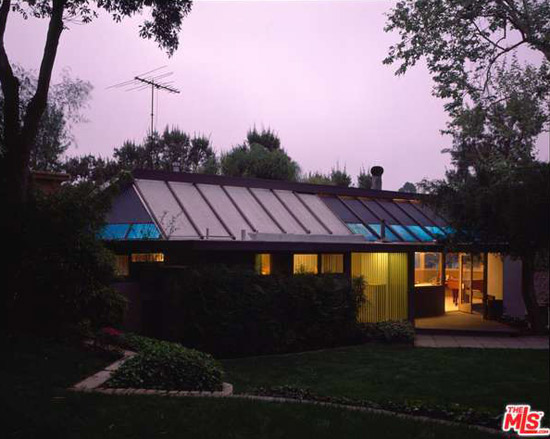 $1,700,000 is the asking price.
Images and details courtesy off Estately. For more details and to make an enquiry, please visit the website.
Via Curbed LA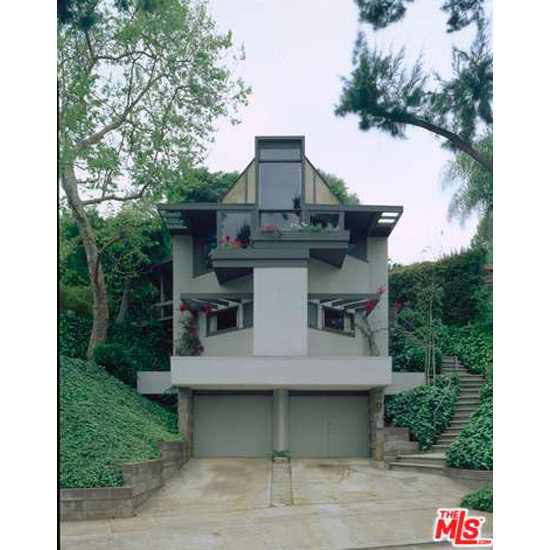 Property Location