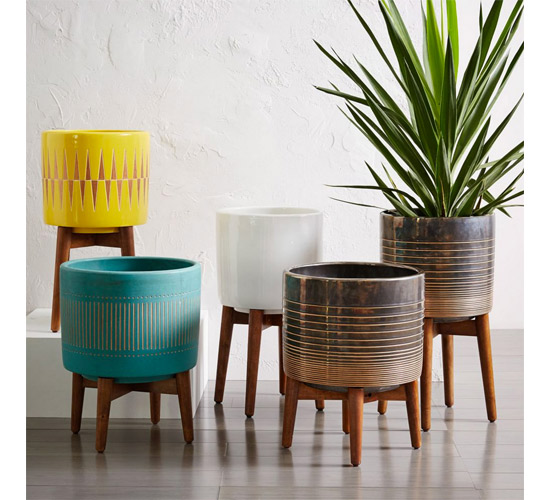 If you have the mid-20th century house or intend to buy one someday, you can do a lot worse than invest in these rather stylish Mid-Century Turned Leg Planters at West Elm.
New in at the retailer, but looking every bit the vintage find. The plain colours are hot enough, but it's the patterned designs that have got our pulses racing, whether that's in the large size or the small size.
Solid wood legs in walnut supporting the solid ceramic pots above. If you like them, prices start at £149.
Find out more at the West Elm website
If that seems a little pricey, check out La Redoute, which has a cheaper but similar alternative for just £55. Details of those can be found here.