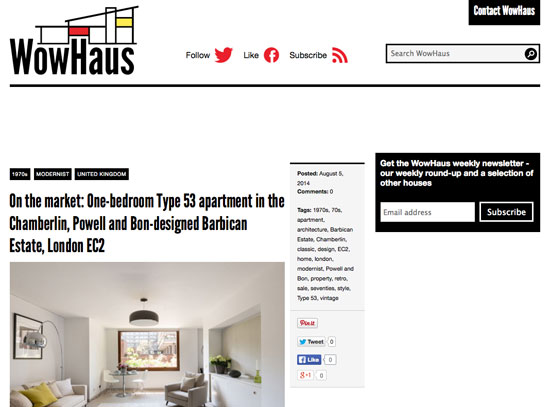 If you have an interesting house that looks a perfect fit for WowHaus – or you happen to be the agent or realtor for one – we want to hear from you.
WowHaus is constantly looking for interesting houses to feature on the site. In addition, there's every chance that your dream home could be the potential dream home of someone reading the site, so everyone's a winner if it sells. Especially you.
Of course. we don't charge for any of this. We love browsing and writing about interesting, stylish and architecturally significant properties, so it's no hassle for us at all. In fact, it is our hobby.
All we need off you are the details, images or simply a link to the property if it is already being offered online. Obviously we need to make a judgement call as to whether it will appeal to our audience, but we would rather see as many as possible than miss out on a hidden gem.
If you want to get in touch with is to find out more or send us details, we are at:
[email protected]
Looking forward to hearing from you!