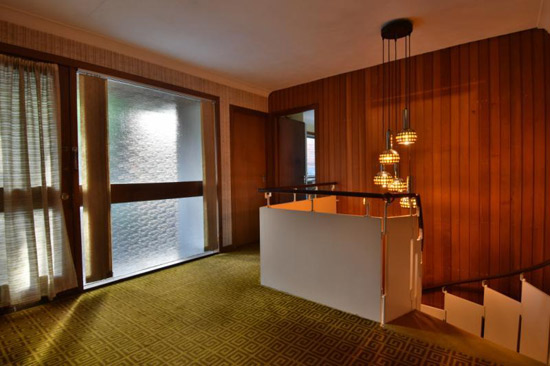 This place is actually down as 'under offer', but we couldn't resist featuring the time capsule that is this 1970s modernist property in Bearsden, East Dunbartonshire, Scotland. You can always get in touch on the off chance it might fall through.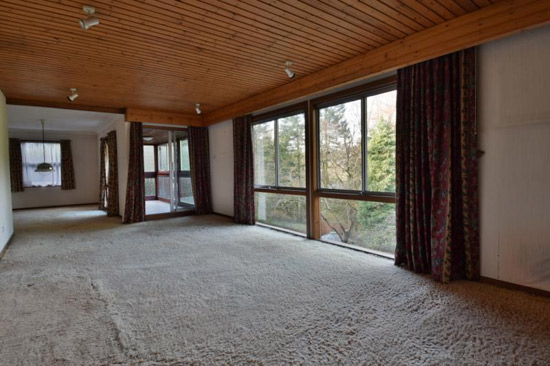 The house really is a glimpse into a past era, a movie or TV set in waiting. You hope someone preserves this as the originality is wonderful.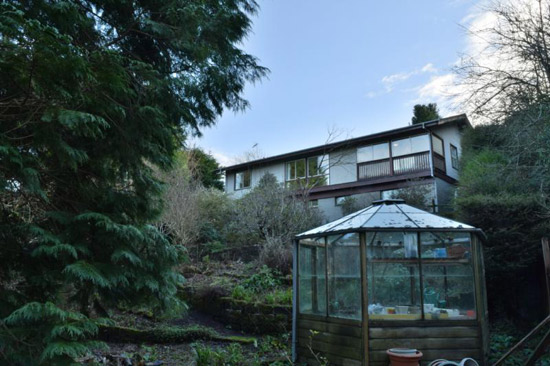 The house is described as a Scandinavian-style property dating back to an unspecified year in the 1970s, sitting in a substantial plot and with living space over two floors.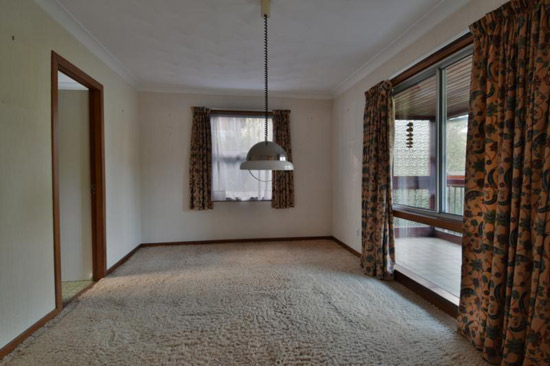 That is, of course, only half of the story. The rest is the detail can you can see in the images. The hallways with wood walls, feature lighting and spiral staircase, am amazing large living room with pull-down light, a kitchen straight out of a 1970s interiors magazine, a wonderful balcony area, bathrooms you could only describe as 'bold' and wallpaper throughout that you would struggle to replicate.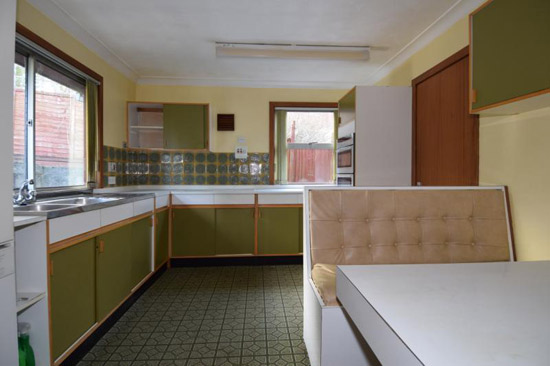 This is the 1970s.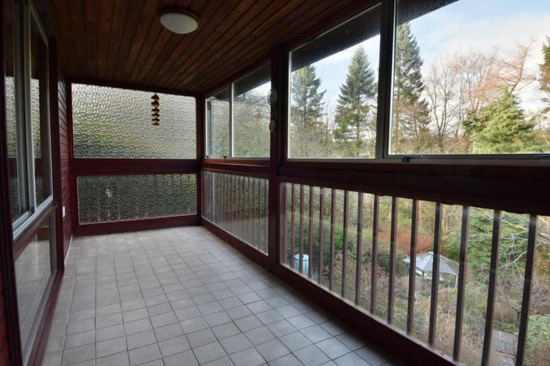 Whether it's a functional space 'as is' we really don't know. Of course, a survey's findings might come into play too. But this could be something special with a tweak here and there, even if the exterior is a little plain.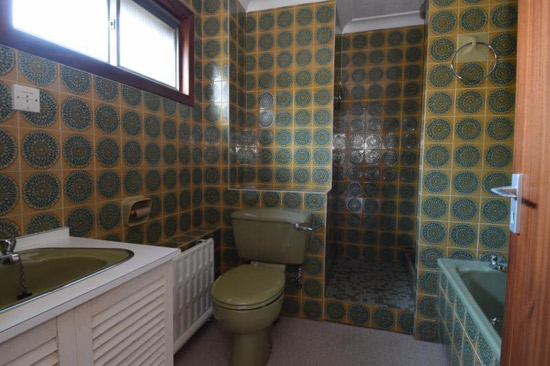 In terms of the interior layout, the majority of the rooms are on the upper level of the property, including the lounge, dining room and the enclosed balcony, which overlooks the balcony.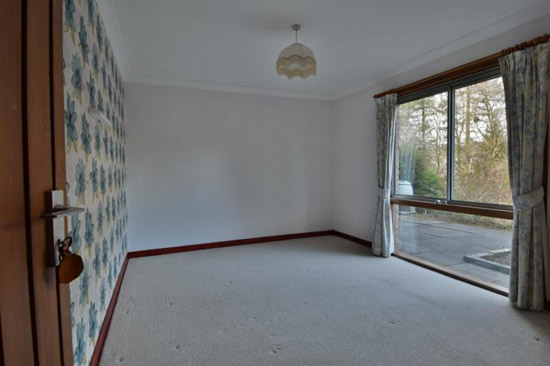 Also present is a reception hall with 'very good storage provision' and that spiral staircase descending to the lower floor level. Four bedrooms too, as well as a couple of bathrooms and that 1970s essential, the sauna.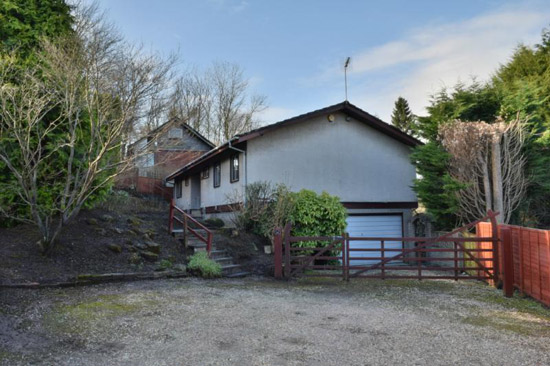 A large garden too, but apparently one that needs work.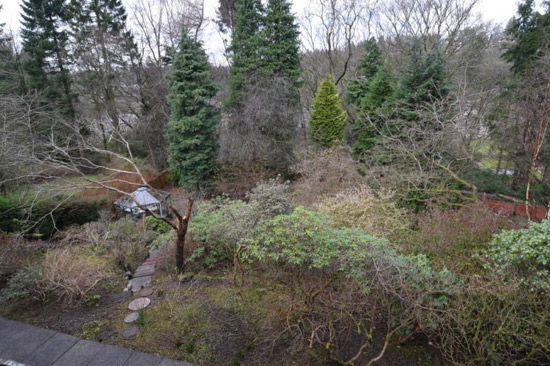 Offers over £275,000 for this, although it does seem like the deadline might have passed for bids. If you hair a genuine interest, get in touch with the agent.
Images and details courtesy of Rettie. For more details and to make an enquiry, please visit the website.
Thanks to Martin for the tip off!