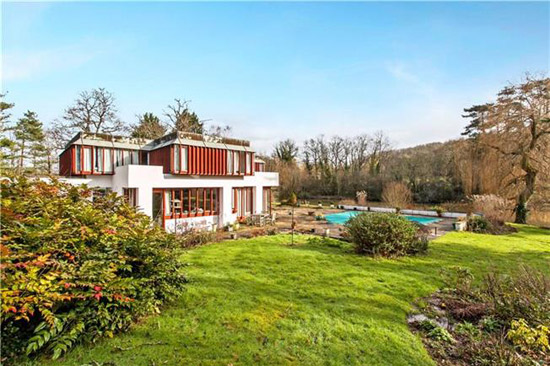 Not exactly sure about the date of this one. If the first owner is selling, then this is a 1970s Michael Brawne-designed modernist property in Fishers Pond, Hampshire. If it is the second owner, it might well be a 1960s build.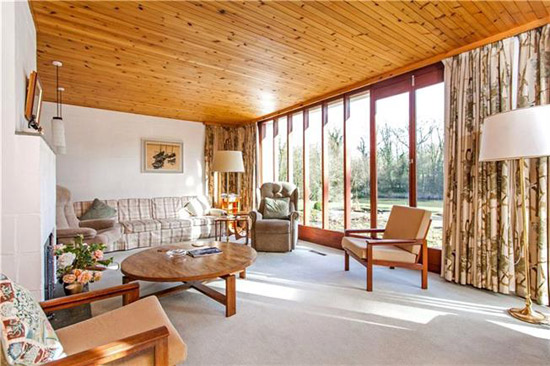 That's just for your information. After all, the architecture is the important thing here.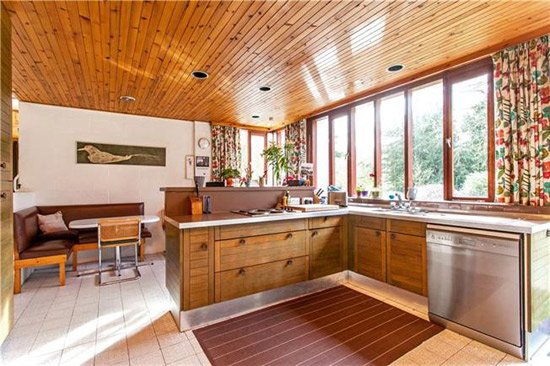 That is the work of Michael Brawne, a noted architect responsible for (amongst other things) the National Library in Sri Lanka apparently. He obviously wasn't averse to the odd but of domestic architecture too.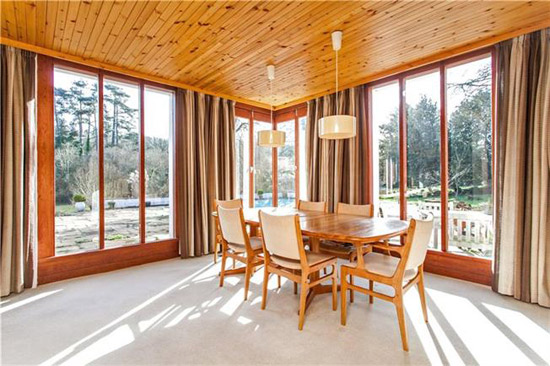 He certainly made his mark with this build, a distinctive and angular property with considerable glazing to take advantage of its wonderful setting. it obviously worked for the current owners, who have been resident her for 38 years, looking after its original features very well.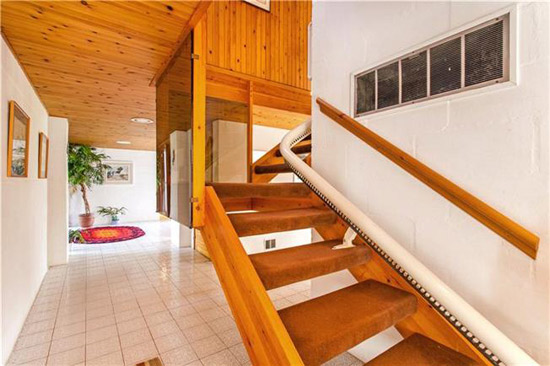 Not sure we would class it as a time capsule, but it isn't far off.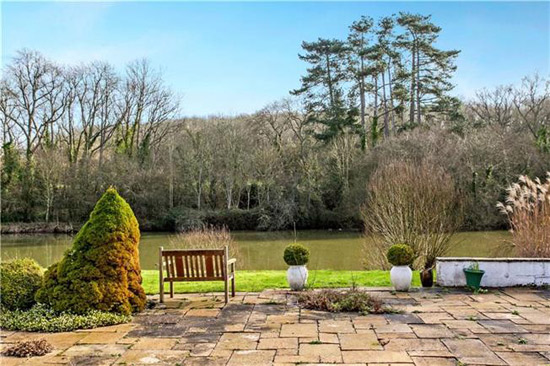 At least, that's based on what we can see. Ideally we would like to see more images of the interior, but the windows, the wood ceilings, the staircase and the light fittings point to a house barely changed over the years. A viewing would confirm that and any work needed to update.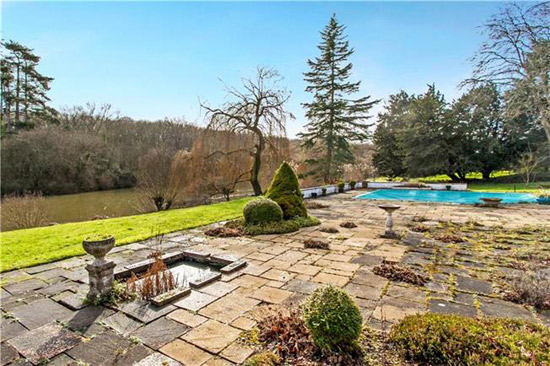 Space looks plentiful, with a ground floor including a large entrance hall and open staircase and a large sitting dining room, which has 'scope to open up further' into the kitchen / dining room. Also on this floor is 'a large additional store room' which could be converted into more living space if you got the consent.
The first floor has five bedrooms, which includes the master suite with dressing room and en suite bathroom, along with a further bathroom. In addition to that, there are three separate roof terraces to take in the views. That's a huge bonus.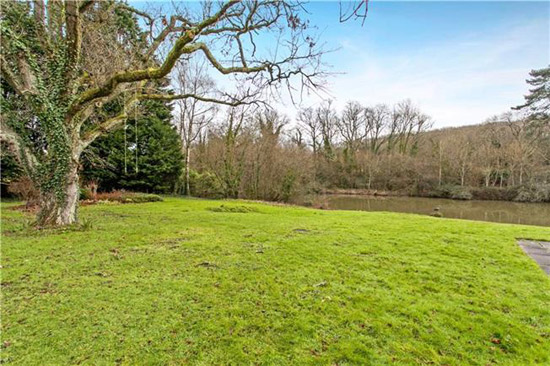 As we hinted at above, the outside space os definitely worth talking about. You will find the house at the of an 80ft. drive, with the house sitting in plot covering 1.4 acres. That is made up of lawn, a moat style water feature that runs around the front of the house and a large terrace area with an 'L shaped pool'.
With some shots of the house still to go online, it might be a good idea to book a viewing of this place sooner rather than later if it appeals. Before you do, check you have the price of around £1,250,000 available.
Images and details courtesy of Hamptons. For more details and to make an enquiry, please visit the website.
Property Location